Excerpt
Table Of Content
Cover
Title
Copyright
About the author(s)/editor(s)
About the book
This eBook can be cited
Table of Contents
4. Queer Assemblages: How to Queer a Wedding?
5. Let Me Queer This Union for You
Section II: Questioning the Limits of Future: The Shaming Power of "Should," "Ought," and "Happily Ever After"
6. Queer Love: Normative Shame and Queer Temporalities
7. Belinda and I
8. My Mother, The Love Guru
9. The Practice of Normativities in Everyday Life
10. Queer/Love/Yawp: Meditation Aloud
11. Gloria and Matthew
Section III: Questioning Coalitional Politics: Privilege, Power and Working with and Across Difference
12. Queer Love: Queering Coalitional Politics
13. Postcards from the Edge
14. Strategies of Queer Mentorship: Cats in Hats Colluding in the Academy
15. Exchanging Letters
16. Coalitions and Collisions
Section IV: Questioning the Limits of Decorum: Strategies for Assimilation, Interrogation and Radical Transformation
17. Queer Love: The Limits of Anger and Decorum
18. I Know I Am Supposed To
19. Queering the Ear: Listening Queerly to Anger and Decorum
20. Breaking Silence
21. On Weddings, Resistance and Dicks: Autophotographic Responses to Questioning the Limits of Decorum
Section V: Questioning "What Else?": Queer Futurity and the Project of Worldmaking
22. Queer Love: Futurity and Potentiality
23. Stone Soup: Building Community, Creating Family—The Expansive Possibilities of Queer Love
24. Gray's Anatomy
25. The Marriage Thing
26. Staying Ugly
27. Tomorrow Be-longs to Us
28. FrasF
29. Gay Weddings: "What Next?" and "What Else?"
Contributors
Index
| ix →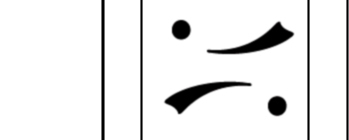 Human Contingency and Freedom: A Response to "Queer Praxis"
We live in a time when the movement for gay civil rights—pursued primarily as the right for same-sex couples to marry—has reached the chambers of the United States Supreme Court. More than four decades after Stonewall, the gay civil rights movement stands within reach of a major advance in the legal standing of gays and lesbians within our country. Perhaps it will be the case that history books written in the decades to come will identify 2015 as the year that the United States Supreme Court declared it unconstitutional to define marriage exclusively as a union between a man and a woman.
Should it come to be that same-sex couples have the right to marry in the United States, that will certainly become a significant marker for gay and lesbian couples who desire marriage for its power to convey formal recognition of their relationship. It will also become a significant marker for gay, lesbian, bisexual and trans—in short, queer—communities who have lived in marginal relationship to the mainstream of U.S. society and culture.
Yet, there is much more to the story of queer existence in the United States than the struggle for legal recognition. The movement for legal recognition is a social and political movement. But, movement at the level of culture is much less tangible and extremely difficult to assess except for perspectives engendered with the passage of time—far more time than the four decades since Stonewall. There is, of course, a strong relationship between a culture and its society. Society provides us with articulable norms and practices. We recognize the issues of the day as they circulate within our society. ← ix | x → We may not agree on the significance of these issues, but our capacity to see them at work within our social world can be relatively full. Culture, on the other hand, is often beyond our articulation precisely because it structures our capacity to speak and formulate thought. It is only through a comparative contrast that it becomes possible to recognize culture as it is at work in our very perceptive and expressive capacities. Possibility, however, is not actuality. Even given a comparative context, it remains very difficult to know the adequacy and accuracy of one's assertions about "culture." This is an epistemological problem wherein we recognize that what we know is always constrained within our capacity for knowing. And, while it is possible to detail the what of our knowing, it is a very different and much more difficult task to detail the limits of our capacity for knowing.
This is the point at which the dialogue among these authors concerning these questions of queer praxis comes into play. The epistemological challenge of knowing what we know as it is bound to our capacity to know, requires an embodied human presence that does not take its presence in a dynamic and contingent world for granted. And it is certainly accurate to say that the point at which, for example, anger meets decorum, we have an embodied human presence that cannot take its presence for granted. The seething anger swelling up from within, inarticulate and bursting, yet held stationary within a body that bears the chains of decorum—this is a site at which knowledge is beyond knowing in any formal or articulable sense. This is a site at which the actuality of our knowing beyond our capacity to articulate it, exists. Despite all of the social advances regarding the recognition and legitimation of gays and lesbians in our society, these advances would amount to naught if we seek, ultimately, to return to a position wherein we can take ourselves and our presence in the social world for granted.
The points at which the multiple tensions explored in this volume (temporality and shame, coalition, anger and decorum, future and futurity) collide are the points at which the immediacy of our own irreducible presence meets itself as it is inextricably interconnected with our familial, social and cultural worlds. None of the issues of cultural intelligibility and heteronormativity, of what is deemed socially appropriate, becomes tangible to us until the point at which we recognize our violation of it. To recognize one's own queerness is to recognize that one is at odds with a range of normativities. To feel the seething anger, even when one cannot identify the specific source of that anger, is to stumble upon the limits of the capacity to know as it is engendered within heterosexual terms.
As I have read the dialogue among these authors I have recognized the many social issues of our day as they are confronted, negotiated, rebelled ← x | xi → against, interrogated and sometimes accepted in the lives and experiences of these queer academics who are unwilling to let the decorum of the day seal away their own capacities for knowing and understanding. The knowing and understanding presented in this volume are not neatly packed or finely organized. They are more like raw seeds flung into an academic soil—seeds emerging from experiences neither anticipated nor asked for. Anger becomes a nutrient and theoretical language, a soil where seeds are planted in hopes that they may grow into something healthy and sustaining (at least, I think this is the hope, or motivation behind the work). The effort here is not like a typical cycle of planting, nurturing, and harvesting. It is, rather, like the best of dialogues, unplanned and unanticipated. The particularity of these authors' dialogues is something of an "inside job." The obvious familiarity, common referents, shared experiences come through. The outcomes of this particular dialogue for these authors can never be known to the readers coming to it as we do, as voyeurs. But, of course, that is not the point. The point must be to continue the dialogue through our own reflection and response.
As we reflect and respond to the chapters presented here, I think it is important to consider the place and function of personal experience as it is related to formally recognized academic work. Personal experience is always particular. As something particular, personal experience can tend toward the narcissism of seeing the world only as it revolves around "me." With this tendency, even my greatest effort to understand the world outside of myself is constrained by an insistence on my own place as primary. It is easy to mistake the significance of my own embodied experience for its relevance to a world beyond myself. Sometimes, however significant my personal experience is to me, it is not relevant beyond my own life. That is not to say that something that is not relevant beyond my own life is not important, or even precious. It is simply to say that a claim that one's knowledge is relevant to and should be prioritized by a social world is a serious matter because of its potential to be wrong. The human world is too complex, too dynamic, and too interrelated to make the simple assertion that the personal experience of one is necessarily insightful for others.
On the other hand, it is through the very particularity of personal experience that our tendency to privilege abstractions, principles, formulas for correct or "just" action can be tempered. As the authors included here demonstrate, personal experience is messy, unruly, and contradictory. As we consider the particularities of personal experience, our tendency to assert the relevance of our perspective over others can be tempered, and thus cultivate our openness to discovering that which is present yet beyond our capacity to articulate. ← xi | xii →
Culture lives deeply within all of us. We all are inextricably immersed within the dynamics of power, domination and freedom that are essential elements of human existence. The issues of the day that we recognize and struggle with, both as academics and members of families and communities, are connected to the culture that lives deeply within us. The desire for freedom of human sexual expression cannot be spelled out within the language of civil rights, nor within any self-contained academic language. Rather, it is only through engagement with the very contingencies of our lives that we can discover expression through which human freedom is realizable. Queer praxis marks one such point of contingency wherein we can no longer take for granted the social world's presence to ourselves, or our own presence to the social world. It is at this very point that the possibilities for human freedom exist. If our academic work aims to serve more than the cultivation of our own power and status within existing systems of recognition (thus legitimating the necessary exclusions that structure those systems), then we must certainly seek knowledge and understanding beyond what those existing systems themselves can recognize. The work presented here by these authors is, I believe, an effort in this direction.
| xiii →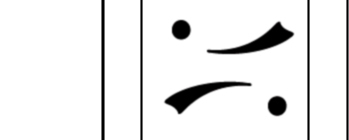 Over the past seven years, the Caucus on Lesbian, Gay, Bisexual, Transgender and Queer Concerns and the Gay, Lesbian, Bisexual, Transgender and Queer Communication Studies Division of the National Communication Association have provided the space and ongoing opportunity for the ideas in these pages to develop. We extend special thanks to the multiple program planners and reviewers for their continued support, feedback, and commitment. We also acknowledge the vital role multiple audience members have played in shaping the conversation over the years, some of whom have contributed chapters to the volume. While any book project is limited by space, time, and schedules, there are many other persons who are not explicitly named within these discussions who have—and who continue to—challenge positions and pose more questions in order to disrupt and extend these discussions. We are also grateful to Mary Savigar and Bernadette Shade for their encouragement and careful work on seeing this manuscript to print.
Permissions
In Chapter 2, italicized excerpts are from Goltz, D. B. & Zingsheim, J. (2010). It's not a wedding, it's a Gayla: Queer resistance and normative recuperation. Text & Performance Quarterly, 30, 290–312. http://www.tandfonline.com/doi/full/10.1080/10462937.2010.483011 Reprinted by permission of the publisher. All rights reserved.
In Chapter 6, italicized excerpts are from Pérez, K. & Brouwer, D. C. (2010). Potentialities and ambivalences in the performance of queer decorum. Text & Performance Quarterly, 30, 317–323. http://www.tandfonline.com/doi/full/10.1080/10462937.2010.483098 ← xiii | xiv → Reprinted by permission of the publisher. All rights reserved.
Chapters 7 and 29 originally appeared in Goltz, D. B. (2012). Blasphemies on forever: Remembering queer futures. Liminalities, 8(2). Retrieved from: http://liminalities.net/8-2/blasphemies.html. Reprinted by permission of the author. All rights reserved.
Chapters 8, 24, and 28 originally appeared in Fox, R. (2009). Exile in Gayville. Maple Shade, NJ: Lethe Press. Reprinted by permission of the author. All rights reserved.
| 1 →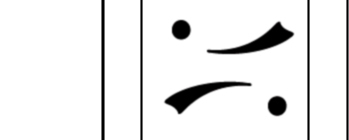 1. Introducing Queer Praxis: Coming to Queer Love
Queer Praxis began as a series of conference presentations at the National Communication Association's annual convention entitled "In the Name of Queer Love." Pushing against the individualized and disembodied abstraction often characterizing academic writing, we began writing in community, with relations, and through our own personal experiences to help ground, navigate, trouble, and push at queer theoretical works. What happens if we hold up the abstractions and interventions of queer theory to the scrutiny and experience of our daily lives? How do we live and navigate these tensions, disruptions, and critical inquiries in our bodies, our moment-by-moment navigations, and our relations? We started by talking about a "not wedding" community ritual in 2008, a Gayla, as a place to theorize a range of experiences, perceptions, and positions within a shared context. From there, we moved out, continuing and expanding a discussion about queerness and experience that eventually became this text. Enlisting performative and critical qualitative traditions that emerged from multiple feminist traditions, we privilege lived experience, seeking to theorize through the body and to process academic theory within collective and embodied stories. Queer Praxis centralizes theory through and from a relational perspective. We generate and examine theory in a manner that forefronts dialogic collectivity, multiple points of access, and the living/shifting nature of critical queerness. As an investigation that seeks to generate and extend theory relationally, however, the project is ever-mindful of the voices not present. Limited by relational networks, academic access, busy and demanding schedules, and the ability to respond to invitation, this collection ← 1 | 2 → of scholars and activists marks one relational network of critical queer voices pushing at the disembodiment and individualization of queer theory. We start with questions, shared commitments, and differences in order to nurture, mobilize, and extend these precious and important resources.
The short essays from the author team that follow in this first chapter provide an introduction to the different voices, relations and the histories that sit at the foundation of this project. We forefront and situate the temporal, organizational and relational contexts of this project and its questions. While working together as an author team, we remain people with distinct histories, scars, commitments, questions, privileges, and concerns. Our bodies are raced, gendered, and classed in differing ways, and our experiences within those bodies are inseparable from the questions we pose, the issues we forefront, and the knowledges we espouse. Through these various histories, core themes of this volume are underscored.
What does it mean to move from "Me" to "Us"?
Dustin Bradley Goltz
Queer theory, from my earlier understandings, was an individual affair. In the early 90s, as an undergraduate, queer theories gave voice to my angers, gave language to my ambivalences, and helped me politicize the ways I did not fit in, could not fit in, and did not wish to fit in. It spoke to my angst, pain, and loneliness of being a young gay boy (and for so long, feeling like the only one) in the world. However, that loneliness did not disappear as I entered gay social circles—it grew more pronounced, coupled with a disappointment. "My people" did not feel like my people. I had utopian dreams of a community bred through a standpoint of resistance, endowed with a perspective on the workings of oppression, and an intellectual and political core that united us all. … Well, that didn't pan out so well. Gay felt flaccid, infuriating, and hollow. It demanded nothing of me, yet queer demanded so much more.
"What will it take for this not to be okay? Feel some rage. If rage doesn't empower you, try fear. If that doesn't work, try panic. SHOUT IT! Be proud. Do whatever you need to do to tear yourself away from your customary state of acceptance. Be free. Shout." (Queers Read This)
"My mind and body agree on one thing only: I have nothing to lose. What-the-fuck: caution to the wind. Become confessional. Get queer." (Corey, 80)
I had questions, or maybe more appropriately termed "nightmares," I could not make sense out of, and queer theories helped me understand what no one ← 2 | 3 → else could. As a white gay undergrad, raised Jewish, and recent convert and defector from the LDS church who was perpetually ambivalent about living any longer than (dear God!) 18, I was looking, waiting, and uneasy. This was a journey I conceived of as my own, my burden or punishment, or challenge to die or live or change or who knows. I was not alone at this time in my life but I understood my questions, angers, uncertainties, and anxieties to be mine; a product of the closet—the impulse to assume everything in you is inferior, freakish, broken, unacceptable or unrelatable to others. Thus I began exploring questions of gay male self-hatred, gay male fear of the future, bodily punishment, and masculine violence in my performance work. In the context of solo performance work, the queer questions of the work were reiterated as solitary and personal—internal struggles and inner tensions that I claimed, rewrote, and declared to strangers seated in the dark. I held it close, too close, framing queerness as my journey, my process.
Moving into an MFA in performance art, the notion of the solitary artist's wrestling with personal questions was further indoctrinated in my thinking. Unconsciously, I adopted the masculine and individualistic model of the artist so common in art schools and art communities. In my thesis performance, Queer is Dead, the rugged individualized dimensions of my queer understandings came to a head, as I embodied the persona of Captain Queer, idealized queer superhero who singlehandedly moves throughout the world resisting systems of patriarchy, heterosexism, and transphobia—only to fail, to not be strong enough, to realize it'll never be enough, to always fight, always resist, always be NOT. There is intense shame in his weakness—my weakness. Queerness, in the ways I had come to work with it and take it up, felt like another form of masculinity, and another masculinity I had failed to actualize.
This carried me well into my thirties, gaining a greater familiarity with emerging forms of queer theory, yet mostly still rooted in an individualized model—very male, very white, very western, very isolating and potentially exclusionary. Distance from the academy produced a healthy skepticism of queer theory, however, as the places where I could not locate a pragmatic dimension in the work became less and less interesting to me.
In my Ph.D., I renewed my interest in queer theory, mostly through the discussion of gay male aging, queer temporality, and resistance to straight time. I was now over 30, having lived much longer than I had ever planned, cared to, or really knew what to do with. As I began exploring issues of future anxiety and aging, the themes began to extend far beyond my self, my experience, and the limitations of my own understandings. The questions I was struggling with emerged as collective concerns, shared anxieties, communal struggles. Illusions of individuality began to strip away, and queer bonds and ← 3 | 4 → relations pushed me to reframe, to queer, the individualized stories of my past. After all:
An undergraduate mentor introduced me to queer theories of heteronormativity.
An MFA mentor pushed my understandings of gender expression.
My queer community as a teen in AZ framed my questions of future and aging long before I was able to express them.
Within a community of queer scholars, in my Ph.D. program, we navigated, shared, and troubled our many ideological investments across a broad range of subjectivities.
Queerness shifted from a language to express my displacement, dissatisfaction, and hopelessness to a project that sought to both tentatively forge a temporal community across difference and commitment, across alliance, across social location and theoretical leanings, through trust and hope for something else. Queerness moved from the fight of "me" to the question of "us," and this book project, for me, works to map the possibilities, obstacles, and processes for thinking through that shift.
Queer Praxis is resistant to notions of identity, for sure, but works to directly challenge and extend the logics of queer negativity in favor of a queer sociality—of queer relationality. This book emerged as a project to see how we might theorize these issues from a starting point of intimacy, personal relation, and love rather than identity politics and essentialist foundations; anger, love, enough love to be angry, enough anger to keep going. So, the histories and intimacies are placed in the center, where bodies, angers, hopes, laughs, and relations set forth a theoretical trajectory that resists the me and holds firmly to a contested, sticky, salty, and delicate "we."
Longing Sideways
Aimee Carrillo Rowe
I came to the queer love project through the side door. I'd met Dusty and Jason through Kimberlee, on a visit to ASU, and we'd all gotten along splendidly. It was a happy queer union over food, wine, and cocktails. I don't remember why I was there, but I remember the feeling. I loved seeing how Dusty and Kimberlee loved each other, queer siblings or a crotchety old couple bantering, arguing, jockeying. I loved how Dusty and Jason glided in so easily next to each other, something about their union seemed so natural. Ha! Now I'm naturalizing gay-boy love! In my experience the queer love project ← 4 | 5 → began with their absolutely natural gay-boy love. There was a Gayla. All the straight people in attendance wanted to call it a wedding—I think because it was so meticulously organized, because people were so happy, because love oozed from the walls, over the tables, into the food. It was a queer Like Water for Chocolate. I think those straight people wanted to claim ownership over a piece of that love. Sometimes when we get it right, our queer love, spawned at the edges, is just that good!
Watching Dusty and Jay stand toe-to-toe, gazing; listening to countless people share funny and absurd D'n'J stories; basking in the light of all that love, I felt a tremendous longing. I longed to belong to their community, I longed to have my love recognized. But I'd really just met Dusty and Jason. I'd met Kimberlee through Sheena, and Dusty and Jason through Kimberlee. I came to the Gayla through the side door—and I wanted to be a part of it. My longing was compounded by the fact that no one would have told a good story about my partner at the time. I wanted to belong, and I wanted to have what they had: the love and support of a community. I still want that! You could say it's homonormative, you could count the costs and compromises of securing that kind of adoration. I heard many complaints about posed photographs, comparisons to other siblings, cranky moms, crankier sons…but isn't that just who we are in relation? Cranky. Messy. Longing. Trying. Giving up. Afraid of our own desires for connection, so afraid we think it should look like—but then shouldn't look like—our own reflections.
The thing Queer Praxis brings to the messy terrain of intimacy is the capacity to look—and long—sideways. For those of us who have "grown sideways," to use Kathryn Bond Stockton's (2009) felicitous phrase—time, place, and intimacies were never normal. We don't "grow up" in any linear or predictable sense of the term. We grow out: outside of planters and boxes, we are the unruly hedges. As Dusty points out, sooner or later we bust out of our individual boxes. Prompted by one another, we continually deconstruct, but not in any purely intellectual sense. We throw our shoulders into the labor of our own and each other's becoming. Growing sideways, the hinges of our planters cannot contain us!
Our roots stretch down, seeking the weak spots in the corners. Our branches reach out beyond what would seem a reasonable span. We are like the oak tree—our bumpy limbs covering the wide expanses of unforeseen distance, stretching toward one another, finding nourishment in the rich dirty fertilizer of each other's struggles. It's like how horseshit is the best fertilizer! We dig deeply, delving into the worst of the wound. There we find our unruly, our angry, our gruesome, our grotesque. We find ourselves with our pants ← 5 | 6 → around our ankles. Queer love not only makes room for our ugly. It is built on it. Because on the other side of your ugly and my ugly—of our collective ugly—is your/my/our beautiful. In Ugly Feelings Sianne Ngai defines emotions as "unusually knotted or condensed 'interpretations of predicaments,'" or signs that render visible and conjoin problems, especially problems of agency (Ngai, 2007, p. 3). In this way, we build queer love, drawing on it as a resource to connect the dots, to heal the wounds, to leverage power—together. Queer love builds us, remaking us from the bottom up (wink), from the inside out (oh!). Together we are a forest, so expansive the hinges on our individual containers cannot hold us. We become "unhinged": no longer the self-same as the very categories that had defined and constrained us (Carrillo Rowe & Malhotra, 2006).
Finding the Body on the Page Through Queer Love
Meredith M. Bagley
My process of becoming a member of the "Queer Love" project, and the subsequent Queer Praxis collection is itself a queer parable: it features choice, exclusion, intimacy, strangers, power of words, power of bodies. I discovered the first Queer Love panel at the NCA "UNconvention," the alternate site of our 2008 academic gathering that itself was a site of resistance, avoiding a hotel simultaneously implicated in unfair labor practices and pro-Prop 8 campaign donations. Due to this climate of political protest, the first Queer Love panel was charged with principled passion. Guests were invited to sit in a circle with the presenters—already a physical and metaphysical break with "normal' conference proceedings—and the performance style of the "panel" enveloped us immediately into the stories of love, loss, pain, celebration, struggle, and identity. By the end we were all weeping—strangers no more. I was floored. At best, conference panels ignite intellectual fires in one's mind and create an explosion of illegible note-scribbling; the Queer Love experience occurred on a much higher level, spiritually and physically, connecting mind and body as it challenged my thinking on commitment and relationships while also wrenching my emotions and sympathies.
Clearly I had to attend Queer Love II in 2009. Someone from the panel made brownies and the cramped hotel meeting room started to feel like home. A follow up question at that panel led to an invite to contribute to the 2010 group—I was giddy. Writing my first set of responses, I felt ← 6 | 7 → liberated by the topics and tone of our endeavor. It was cathartic, coming off a long dissertation year full of theoretical disquisitions meant to impress advisors and committees. I write about rhetoric and sport, clearly a realm of bodies and bodily motions, but Queer Love writing allowed me to think and theorize about MY body, my motions and emotions, my experiences with inclusion and exclusion as a queer person. I found myself seeking out other panels at conferences where the personal experience was allowed to inform the scholarly process. As junior faculty I reflected often on the odd nature of critical scholarship: often lambasted from the outside for solipsistic focus yet rigorously policed from within for objective tone and scholarly distance. How do we all navigate such a minefield? Do queer bodies trace a different route? Can we? Is it because of our life experiences AS queers? Or does that line of thinking privilege my particular life over others?
As a group, like others engaged with queer theory, we have often plumbed the line between anger and love—the forming of community based on exclusion from traditional mainstream normative definitions. Bringing these relational dynamics into academic considerations has enriched our dialogue, but does it exert odd pressures on (queer) critical scholars? I identify as lesbian, but adopt a queer approach to much of my teaching, scholarship, and service—is that queer enough? In moments of politics and strategy I'm a bit of an optimist—a mindset perhaps anathema to queer activism—and am willing to see cracks and chinks within institutional armor in which I can leverage queer arguments, rather than rejecting structures and creating my own. Is that survivalist or naive? My wedding in the summer of 2012 was inspired by many of the thoughtful touches of Dusty and Jay but lacked as much radical revisioning as their Gayla. Am I the straightest member of the Queer Love collective?
The value of this Queer Praxis book collection is that I have found not the answers to these questions but these questions themselves, and am afforded a space and a community within which to face them. The interactive, collaborative writing process that led to each of our sections is a model for vibrant, thoughtful exchange. Our disagreements, from mild to serious, are included in these pages as testament to the diversity of our views, our experiences, our selves. I wish all academic work could be this fun—because fun doesn't preclude rigor or standards or expectations of well-read, well-written, professional labor. I look forward to continuing the journey, asking the question that brought me into the group: how am I (or are we) different or unique, and when/how does that matter? ← 7 | 8 →
The Funky, Erratic, Eccentric Rhythms and Re-productions of Making Queer Love
Kimberlee Pérez
The time we had spent crafting our writing in community, the privacy of writing in and through our prompts, was about to bleed into the public of the conference space. This is how I remember the first Queer Love panel, San Diego, 2008: the vulnerability in publicizing labor, to become collective, shared across our bodies. Reveling in the performativity of the Proposition 8 debate stirring up the site of the annual meeting, I took the stage. Re-appropriating a conference table and the immortal words of the Artist Formerly Known as Prince I stood and announced to our assembly: "Queerly beloved, we are gathered here today to talk about this thing called queer love." I can see Dusty and Jason's horror-stricken faces: their response not so much as to what I was saying or doing, but to the conference table bowing, buckling under my weight. That buckling conference table figures as an apt metaphor for queer love, doesn't it? Threatened under so much weight: hetero- and homonormativities (really, all the normativities), the racism and sexism (all the phobias) that simultaneously interfere with and produce, sometimes make interesting, our relations. For as we meet in, at and through queer, that meeting is filtered through our differences.
I am no stranger to difference. I have been comfortable, if not always content, and at times reveling in, difference. Different is something I have always been: the only daughter in a family of sons, the only Mexican-American family in my school. These differences were not immediately presented as bad. That we, my siblings and I, would have to work harder and speak less in public—around them, the not-us, was a given, presented as the way things are. Not unjust. Without history. Absent a story. And outside hope. For change. For future. This was simply my inherited blueprint of and for survival. Its unfolding hollowed out my body, not unfeeling, but without recourse to imagine otherwise, and I welded shut with every lash of searing heat inflicted from myriad encounters met from this posture. Invisible silence was my strategy for how to get along in my differences. The twin impulses of queer desire and queer shame would be layered in and through racial and classed difference to form the angry, suspicious, sharp-tongued and watchful me.
It was only later, through learning theories woven through the narratives in queer woman of color feminism, that I learned to tap into the latent anger of that difference, an anger lingering just below the surface. I adapted again, this time into the language and embodiment of anger and resistance, pleasure and recognition. Differences continued to abound, and yet they were no ← 8 | 9 → longer taken as given—indeed, they were situated, offered context, and infused with agency. I learned to be in relation beyond survival. I never quite shed my cranky, contrary, suspicious posture. I no longer think I need to. It lives intertwined, rather than in binary opposition, to the joys, ruptures, ecstasies, and devastating ways we are in queer relation.
Entering into queer love from the inception of this project was always about being in relation in public. There is a doing when we do our relations in public, when we live out loud. Recently, in another yet overlapping community, a part of my public self was reflected back to me. The comment offered was that, "I benefit from your dissatisfaction." I received the offering in silence, absorbing the implications of my public dissatisfaction. In isolation I fixated on the comment, turning it over and moving through the moment. In community and relation, enlisting the collective labor of bearing witness and making meaning, reflection, interpretation, I extend what I do alone: ask and reflect on what it might mean to benefit from one another's dissatisfaction, or for that matter from any of our experiences and reflections when and as we choose to live them out loud. In and out, toward and away, for me this has been the labor, the re-productive capacity of what it means to practice queer love in the processes of this project, of community and relation, the fluid exchanges between you and me and us and them. Our weights always threaten our foundations, and yet, together, they also reflect, remake, and undo the public-ity of my self. In and through our differences we encounter one another. We witness, engage, and re-produce the funky, erratic, and eccentric rhythms as we make queer love. The table bows.
Not Forward, But Onward
Raechel Tiffe
"Belonging precedes being," Aimee reminds us (Carrillo Rowe, 2005, p. 17). I couldn't be queer until I belonged to it. I wasn't born this way, I became this way, through and alongside other queers, within the contours of desire, and because of community. I had never seen a butch until college, and so I had never realized I was a femme. When, at 18, my first butch longed to be with me, I longed to be with her right back, and it was through our mutual recognition—seeing her see me—that I took on queerness, not as an identity, but as a modality. Nearly simultaneously, I found a theoretical framework to understand myself both as queer and working class, and also what it meant to carry with these marginalities the privilege (and violence) of Whiteness. I absorbed these lessons in identity, theory, and politics partly through college classes, but was more significantly informed through the queers and punks ← 9 | 10 → with whom I shared spaces of collective knowledge-constructing. We were all figuring it out as we went along, and it meant that we broke rules and created our own. We spent late Chicago nights that leaked into dawn, falling outside the lines and rejecting the limits of normative temporality.
In a similar way, the Queer Praxis project—one that we originally and informally labeled as a project of "queer love" (and, I think, the former could not exist without the latter and vice versa)—opens up spaces for becoming through queer and communal worldmaking practices. But the "becoming" isn't just about all of us in the book feeling like more fully actualized queers—on the contrary, the process in which we engaged carved out spaces for a messy, challenging, and complicated collective growth. We work in "queer time" and thus aren't exactly moving forward, but we are moving in between questions and theories and relationships in a way that gets us somewhere.
Being invited to participate in the Queer Praxis project is an extension and reflection of my own queer evolution: from a confused "bisexual" undergraduate punk, to a Ph.D. student who struggled with belonging to queer while in relationship with a straight person, to my role now, as a confidently queer femme professor who struggles with belonging to academia. This project gave me space to figure these things out for myself, but more importantly, space to understand my personal challenges in the context of something much bigger. The question of "my queer identity" or my "academic identity" now seems pressing only insofar as it impacts people in my life, impacts how I relate to the world, and impacts the work I do to make changes in the world. Without a communal space to think, reflect, and engage on and through and with Queer Praxis, those changes would seem daunting if not impossible.
José Munoz (2009) says that queerness is "a longing that propels us onward" (p. 1). I have found this to be true; indeed, our queer lives are not static nor remote. Our collective queerness is a verb, and throughout this project we found ways to think about this action as embodied process. These pages invite us to move onward through praxis, outside the lines, where we belong.
Forgeting and Re-membering as Queer Praxis
Jason Zingsheim
It begins, well, it begins as you would expect it to. With a cigarette and a cocktail on the back patio. With a walk through San Francisco. With a stolen glance. With a sleepover. With a camping trip. With a fellow boy scout. With a kiss. With a touch. With a church retreat. With guilt. With denial. With that magazine secretly purchased in a nameless town on the way to nowhere. With a look. ← 10 | 11 → With a smile. With a musical. It begins in all the places it's not supposed to. It begins in all the places you hope it would. It begins in all the places in between, when you aren't paying attention and while you wait with bated breath.
As I type these words, the Boys Scouts of America have just voted to allow gay members (not leaders, mind you, but members). A little over twenty years ago, I earned the rank of Eagle Scout. Among other things, this required completing a service project (mine involved fencing and trail maintenance in a national park) and earning a variety of merit badges, such as one for communication and another for swimming. Growing up in middle-class Arizona, a vast desert of sparkling blue chlorinated water holes, swimming was second nature to me. But when you push yourself up out of the water to the pool deck and the shorts cling to your body, other parts of your (not-so-second) nature become visible too. To the best of my recollection, there was no merit badge for passing, repression, or denial. Those repression skills, the ones developed in church youth groups, retreats, and mission trips, made it easier to pass as the sensitive Christian teen. The good boy you wouldn't mind dating your daughter, the friend who was a boy (but rarely a boyfriend) and was a good listener; the sort of artistic kid who was in school plays and good at cooking.
Emphasizing these privileged components of my "good boy" identity provided the (perceived) cover for my passing and the psychological (traumatic) resources for my repression. I've become very good at forgetting. Repression, denial and passing all rely on forgetting. You begin by pushing the desires and unbidden urges out of your mind immediately upon recognition. The more seamless and intuitive this performance becomes, the easier it is to pass as straight. The faster you can forget any of this is going on, the easier it is to survive (in so many different ways).
Grad school became a place for me to start remembering. Queer theories and theories of Whiteness challenged the violences and privileges of forgetting. It's where I began to unlock and unpack the embodied knowledge I had not been able to articulate, but couldn't ever let go of. I found language and theory that works to keep us from forgetting, that works to remind us of who we are, and who we might become. Queer Praxis offers a performative and collective space to continually (re)create, to remember, to member again, to inhabit once more those feelings, desires and intimacies I worked so hard to forget.
Working against the disciplinary power of normative linearity, we are free to circle back to moments in time. We acknowledge that the past is never past, but sits with us, beckons to us, bleeds through the canvas, and speaks through the spaces in between. By attending to the past, we are able to revisit these moments again while also seeing them anew. This work is not to create a revisionist history, but to mine our personal and collective histories for the ← 11 | 12 → embodied knowledges we've repressed, forgotten, and denied. Returning to these moments allows us to see again and see differently from multiple temporal perspectives. Queer Praxis urges us back to experiences and memories in the past in order to make sense of our present and to trace new paths into unknown futures.
Love/Agitation: Engaging This Collection
Dear Reader
This project begins and ends with questions, working to trouble foundations rather than necessarily solidify new ones. Worldmaking is not a construction of a new model, a definitive alternative, or a substitute. The notion of queer worldmaking, as a term, a project, and a landscape of promise/potential works to define a broad range of queer impulses that take root across a contested field of "queerness." Worldmaking seeks an elsewhere, a disruption, and a rejection of the legitimized and routinized conventions of normativity. It calls to the intellectual disruptions of theorists such as Gloria Anzaldúa, Lauren Berlant, Judith Butler, Annamarie Jagose, Audre Lorde, José Muñoz, Chela Sandoval, and Michael Warner among many others. It is fueled by the irreverent and contested activisms of Gay Liberation Front, Radicalesbians, ACT UP and Queer Nation (amongst many others). It cuts and interrogates with the severity of Dennis Cooper's prose, with the howl of Diamanda Galas's wailing voice, with the playfulness of Gregg Araki, the subversive political camp of Carmelita Tropicana, and with the elegant fury of Todd Haynes. It privileges the queer voices and impulses and gestures to alternative ways of seeing, knowing, hoping, and being in relation. It questions and keeps questioning, guided by an ethic and commitment to disrupt, to upset, to turn, and to agitate. It is the impulse to resist the normativity that is embedded and continues to actively embed itself in our worlds, our minds, our relations, our hopes, and our futures. Queer worldmaking is a commitment to rage against the lulling and blaring violence of normativity. It's the burning reminder of elsewhere and otherwise that we are continually taught to fear, to deny, to forget, to kill.
Yet, queerness, while taking some root in the abstract idea, is given shape, necessity, urgency, utility, and contestation in the lived experience. It also takes root in the body, is negotiated within space, in time, through relations, and is practiced/resisted/negotiated moment-by-moment. Queer worldmaking is liminal. It is performative, and its critical attention to larger systems of normativity does not diminish its necessary ties to the personal. Through the personal, within relation, within the social physical world, queerness is ← 12 | 13 → and queerness does. The abstractions of theory work to make sense of the situated, contextual, and embodied experiences of the personal. The personal, in turn, dialogues with the theory. They frustrate and challenge each other with questions. In relation these questions increase and extend into the process of queer collectivity, as a project, that is about both love and agitation—arguing these terms ought not to seem at odds, but rather should forever fondle and caress one another with thrill and heat.
That is how we invite you to read this book, in the thrill and heat of love and agitation. We seek to foster contradictions, tensions, and more questions. This project answers with deeper ways of asking—asking with love/agitation—and an ever-present knowledge of the risk and power of punctuating a claim with the period.
As Jacqueline M. Martinez articulates in the foreword to this collection, the personal is fraught with complications, limitations, and risks. Why should the experience or perspective of one be valued by the whole? Yet, the theoretical and principled abstractions that deny or refuse the personal are also limiting. The collection offers a progression of questions wherein theories, voices, experiences, and contestations can coalesce and continue to complicate and extend queer ways of thinking and doing. In reading the text, you will note that there is a range of writing styles and forms of engagement, moving from poetry and first person narrative, to interactive dialogues, and to a more traditional scholarly voice. As editors, we welcomed and encouraged this diversity in voice and form, hoping to foster a range of affective, emotive, intellectualized, and poeticized contributions. Just as the voices and persons speak with and through these questions in situated and distinct ways, the forms and voices offer different possibilities for entering and executing interventions into meaning and understanding. Each section is guided by a question that works to underscore key elements of each essay. While guiding the essays, these questions do not seek to fully frame (or contain) the contributions, as they exceed and trouble the parameters of the questions, rather than strictly adhering to and obeying their suggested paths. The "messy, unruly, and contradictory" spirit of the collection, as noted by Martinez, will always be speaking to the questions posed, yet will also, always be speaking through and beyond the question, in anticipation of different and necessary questions spurred by differing engagements by you, the reader. The dialogues that open up each section took place in time, over time, roughly once a year over a five-year period, tracing a personal/collective/theoretical engagement within a broader and quickly shifting LGBTQ political context in the United States.
Section one questions mainstream gay and lesbian political commitments to same-sex marriage and the possibilities and potentials for considering the ← 13 | 14 → marriage ritual more queerly. Each chapter, in very different ways, interrogates what it means to queer marriage (or how we might queer marriage). The authors in this section look to a spectrum of joining rituals to examine the normative conventions and queer interventions of space, collective bodies, privilege, history, and legitimized systems of relation. Stemming from an emergent theme in Section one, the second section questions the production and functioning of shame within normative systems. Authors in this section reflect upon the mechanisms of shame, the multiple ways it infests and intrudes upon our queer impulses, how it works to temper our irreverences, and how shame has disciplined our bodies, voices, hopes, and imaginations. The questions of Section three investigate how working across difference—and working with and alongside privilege—is both structural and personal. Placed within specific spaces and locations, these chapters look to the daily performative practices of working in relational and coalitional processes. Section four examines the complicated ties of queerness to decorum and anger, considering the limits and political possibilities of both working through and actively disrupting normative affective registers. Section five, the final section in the collection, traces how to enlist the previous questions (about marriage, shame, coalition, decorum) to map and envision alternative futures, ways of thinking beyond "what next" to contemplate "what else?" These chapters work to sketch the potentials and trajectories of kinship and belonging when grounded in queered intimacy and relation.
Queerly Yours,
Dusty, Aimee, Meredith, Kimberlee, Raechel, and Jason
References
Bond Stockton, K. (2009). Queer child, or growing sideways in the twentieth century. Durham, NC: Duke University Press.
Carrillo Rowe, A. (2005). Be longing: Toward a feminist politics of relation. NWSA Journal, 17(2), 15–46.
Carrillo Rowe, A. & Malhotra, S. (2006). Unhinging whiteness: Pedagogies and paradoxes of whiteness. Intercultural and International Communication Annual, 29, 166–192.
Corey, F. C. (1998). The personal: Against the master narrative. In S. Dailey (Ed.), The future of performance studies: Visions and revisions (pp. 249–253). Washington, DC: National Communication Association.
Muñoz, J. E. (2009). Cruising utopia: The then and there of queer futurity. New York, NY: New York University Press.
Ngai, S. (2007). Ugly feelings. Cambridge, MA: Harvard University Press.
Queers. (1990). Queers read this. New York: NY. http://www.qrd.org/qrd/misc/text/queers.read.this
| 15 →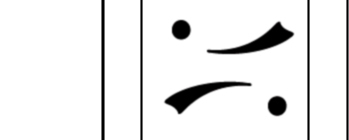 Questioning Our Marriage to Marriage: The Politics and Poetics of Queer Joining Rituals
Can a wedding ever be queer? What might it look like to queer the wedding? Locating same-sex union ceremonies as a point of collective entry, we theorize the queering of traditional wedding scripts through ritualized joinings, queer intimacy, and consciousness-raising. These chapters question traditional rituals attached to clothing, invitations, coupling, and the privileging of biological family, while also interrogating the function of performed vows, the notion of witnessing, and the roles assigned to attendees and witnesses. Authors place queer theory into direct discussion with public performances of communal love and intimacy in order to explore what it means to celebrate, honor, and render intelligible the existence of queer relations. Key themes explored in this section are the hierarchal position of couple and romance in the wedding script, community, heteronormative narratives, homonormativity, audience agency, and the politics of love.
| 17 →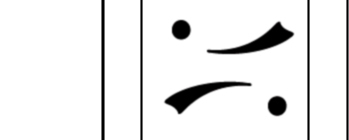 2. Queer Love: The Politics, Poetics and Performances of Queer Relations
2008
The Invitation
To Our Dearest of Family—[list of 75 names in alphabetical order by first name].
Each of you has played a significant role in our lives and the cultivation of the relationship we, Dusty and Jason, have built together over the past three years. The life the two of us share is a life that we all share together, as each of you is a part of our family. For that reason, we wanted to give you an STD (Save The Date) announcement. Next year, on the weekend of June 6–8, 2008 (Friday to Sunday) we are hosting a Gayla (pronounced gay-la) in honor of the relationships and family of individuals who have supported, contributed, and in many ways defined who we are. In short, we invite each of you to join us in celebrating a significant period of transition in our lives as we finish our degree program, leave our hometown, and share the commitment we have made to one another through a ritualized joining of our family. Each of you is a part of our family—a part of a collective that has shaped our lives, our many loves, our hopes for the future, and our identities.
The weekend of June 6–8 will consist of a series of ritualized events culminating with a feast and a masquerade soiree on the evening of Saturday the 7th. The events of the weekend will be filled with food, drink, and dancing, appropriate for adults (who are not practicing Mormons). We will be using a blog as the weekend draws closer that will provide pertinent information regarding specific details of the festivities. ← 17 | 18 →
We, Jason and Dusty, are not sure yet where we will be going next year, but know we are going there together. Before we begin the next chapter of our lives, we hope you will consider this invitation to join together for this special occasion.
We love each of you dearly and look forward to hearing from you,
Jason and Dusty
Dusty: We knew what we didn't want "it" to be, but we didn't realize how difficult it would be to get away from the model: the wedding. Every choice was about stepping out from this master frame, and each step away felt loaded with danger and excitement. How wonderful to address the STD to each person individually, where Jason's mother's status as a single woman isn't spotlighted, and my parents, Sue and Marty, are pried apart as Martin Goltz and much later down the alphabet Sue Goltz—two unique and special people to me, of course together, but also apart. Will they resent the proximity placed between their names—a proximity mirrored in the splitting up of all couples at the dinner table that somehow reads as a disrespect of their union rather than a celebration of their individual role to OUR community? Risks we agreed to take.
Kimberlee: I am enraged. As I try to write through my participation in this project it is post-November 4, 2008 and the ballots have been cast. The lines have been drawn, again, and this time the stakes seem somehow higher. Will California's overturning open up the space for a class action suit? Supreme Court future? In my current state of Arizona the resurrection and resurgence of those persistent motherfuckers have called the legislation once rejected once again and now it has passed. I do not want to get married. I do not believe in marriage. But I fear for the day when my lover's body comes between me and her fundamentalist Christian family or the silence in my own, the day when we are denied access to one another because we have not made our love somehow legal. No, I am not interested in bolstering heteronormativity by begging for belonging in the eyes of the law. But it is terrifying and devastating to be denied recognition.
And to respond to the question that was asked…about the invitation: "Love it. Love you. Can't wait for it." Followed by requested information. Re-reading through my email to their email takes me back to that moment. I am generally turned off and overwhelmed by emails. I associate them with work, things to attend to, things that distract me from my work. I associate intimacy and invitations as things that come in the mail, stamped and postmarked, written by hand. The difference for me is in my body—a practice I started years ago, whenever I get a letter in the mail I tend to immediately rip ← 18 | 19 → it open and unfold it to see how long it is and if anything falls out that I need to attend to right away. Like $5 from a grandmother. I might glimpse a word or two but then I put it back. I wait until I have a quiet, private moment, steep tea, and then sit down with the letter. I hold it in my hands, feel the paper and wrap myself up in the writing. I feel a sense of care and belonging. When I got this email in September last year, I had to read it a few times, move myself out of the habit of skimming and scrolling as it asked me to do something different, to reconfigure tradition and expectation in the generativity of this collaboration. As I imagined myself into the rituals with the names, both familiar and unfamiliar, those I love and some I less than like, the generic font began to tug at my heart like a handwritten letter. Though handwritten letters, and often invitations, propel me into the past, this projected a future. It meant that these men would be leaving my immediate proximity and the daily-ness of our lives together would be altered, even as we would celebrate their love and accomplishments. It meant that I would be likely pulled onto a dance floor, which I really don't like, and be with lots of people when I prefer less. It also meant that I would be placed in different moments of each of their lives as we collectively sort through the limitations of language to mark queer love and belonging. "Love it. Love you. Can't wait for it."
"We conceptualize the Gayla as a performance of queer love and resistance, a ''not wedding'' that seeks to decenter and challenge the authority and naturalness of the wedding event through a collective celebration of queered relation and futurity." (Goltz & Zingsheim, 2010, p. 294)1
"The Gayla created and enacted a series of performative rituals that reconfigured and celebrated queer notions of family and relations, both working to expose the violences embedded within heteronormative marriage rituals and create a space that gestured towards queer futurity. The Gayla was a celebration of our love, our queer family, and our community, but also a political performance of caution, protest, and activism." (Goltz & Zingsheim, 2010, p. 291)
Jason: For months it was known simply as "the thing" or on occasion "our thing." But before we can ask people to save the date for it, we need to name it. But "it" isn't a singular event, and as it continues to take shape we decide that it is really many events over the course of the weekend. It is not a wedding. It will not be a wedding—for many reasons both political and personal. That is not the ritual we are participating in. Neither is it a commitment ceremony. We don't want to invoke the idea that this thing, our thing, is when and where we make a commitment to one another. We've done that, we're doing that, and we will continue to do that. The process of commitment will not begin or be legitimated by this event but extends well beyond it both into the past and the future. This "thing" is a celebration of the community ← 19 | 20 → that makes such a commitment possible in the first place. An honoring of the histories and potentialities shared and made manifest by this community. We need a name that shares and invokes that same radical openness to what might be, to what may come to be, that will open up a place for rituals we have yet to think of.
And then, we stumbled across a word defined as "a gay festivity." It had potential. A word that could officially be pronounced either gala or Gayla. And that was it. Our thing would be a Gayla, a gay festivity that would last all weekend long, comprised of a bacchanalia Friday night, a garden party Saturday afternoon, followed by a revelry that evening with both a feast and a soiree, and who knows what other rituals, celebrations, words, and names might become part of this thing, this gay festivity, this Gayla.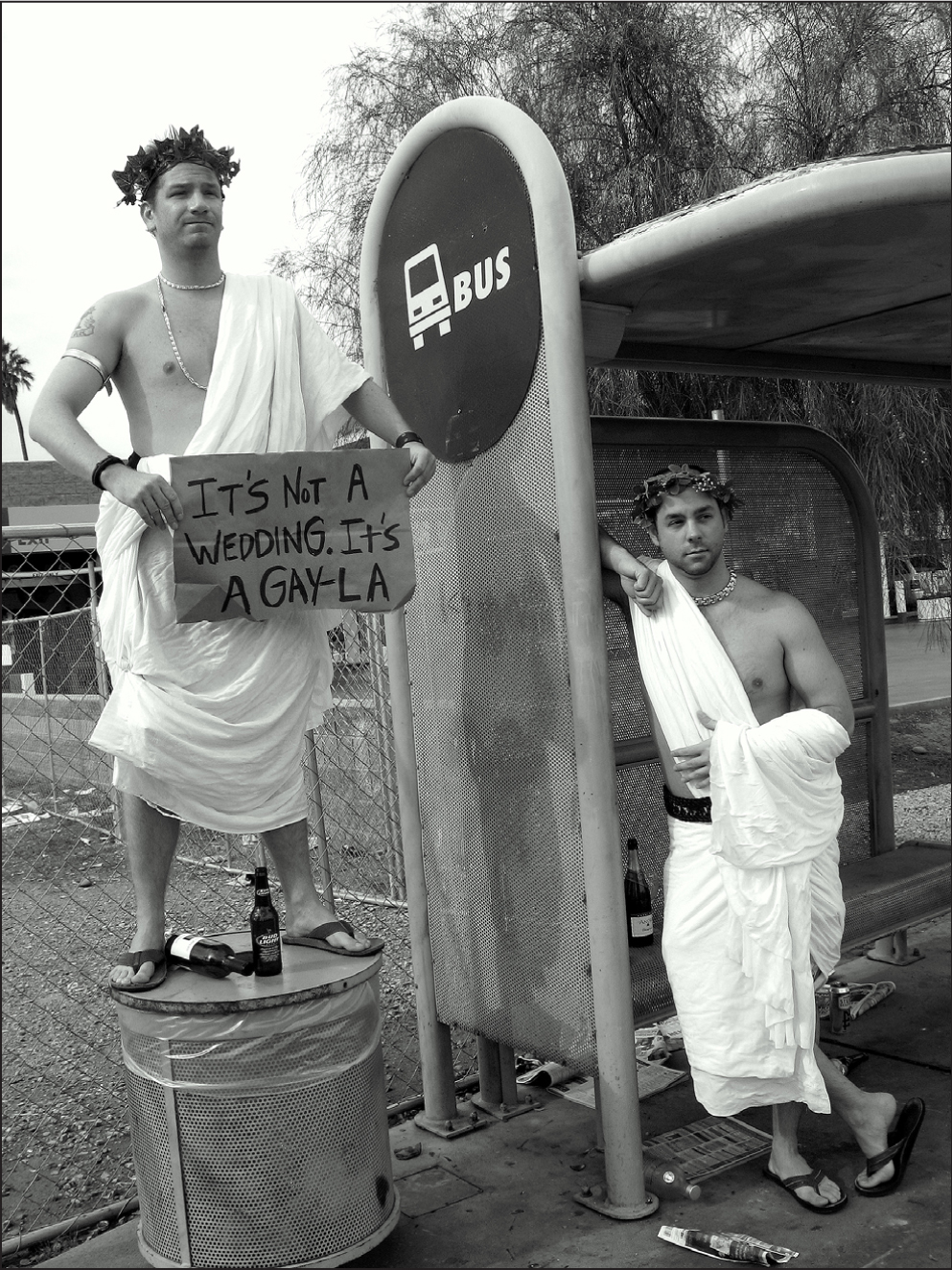 Aimee: My story in relation to this sequence is all backbeat. When I got the postcard I set it on my altar. I marveled at the grainy black and white photo of "our boys," theatrically staged in full toga and leaf wrap headdress, standing together facing the camera. A street scene, maybe in front of a light pole or street sign or an intersection.
"How clever those boys," I thought, gazing at the card with feelings sliding somewhere between hope and desire, admiration and envy. Because in the backbeat of my reception was the questionable status of my own relationship, itself at a crossroads. While Dusty and Jason are moving forward, I am moving backward, backpedaling. Following the current back out to sea, the rip tide strong, tearing me from familiar shores and tossing me in the seas of emotion and transformation, love and loss. These queer moments map onto one another through convergence and disjuncture, not seamlessly, incommensurably. And that is the power of queer intimacy. It need not be commensurate or consistent; it revels in the movement between moments and encounters and love and loss. The relationship would either need to move forward or backward, we would need to step up or step off. It could not stand still at this intersection.
Preparations
Dusty: "Don't bring your damn kids." We wanted to phrase it this way, but instead, we opted for the "adult party" label that was "not appropriate for young children." "Who am I going to be sitting with?" "Do I have to…" Yes, Grandma, everyone must wear a toga on Saturday night to the dinner. We realized quickly the website for the Gayla needed a "frequently asked questions" section to navigate uncertainties.
Frequently Asked Questions
Who am I going to be sitting with?
Given our emphasis on community and our desire to bring the dearest people in our lives together, you can expect to be seated around a group of kind, loving, and interesting folks that we would like you to get to know, share a drink with, and swap stories. In other words, if you are coming with someone, you should not expect to be seated with this individual at the dinner, as they have new friends to make and so do you. Rest assured, we are going to great efforts to surround you with fun and interesting individuals (some like-minded and some not…after all maybe they are the weird ones or maybe it's you). If you are worried about someone hitting on your "plus one," might we recommend you meet with someone to discuss your jealousy issues? ← 21 | 22 →
When is the ceremony? (Is there a ceremony?)
Yes and no. The entire weekend is a ceremony, where there will be ritualized activity embedded throughout. There will not, however, be a formal "ceremony" in the sense of Jason and Dusty exchanging vows, with guests positioned as "audience" to a couple. The theme of weekend is community, as we want to bring together those most dear to us in order to celebrate all of our relationships—the joining of all of our families—as we approach graduation and moving to continue our life together. The ritualized elements of the weekend will be community-based and participatory, yet not removed or set apart from the ongoing festivities.
What do you mean by an "adult party"?
This is not a euphemism for crazed sex, porn, or some coded reference to an orgy (although, if you feel so inclined, we are not looking to censor what you may or may not wish to do). The weekend will include a lot of drinking, laughing, conversation, and dancing, and so it is not appropriate for children. We have many young children in our lives who we love dearly, including nieces, godchildren, and children of our closest friends, yet our hope is to be able to share undivided time, food, and drink with you.
Can I bring a guest?
When we sent out the STD (Save the Date) announcements, many noted that is was addressed to individuals, rather than to couples. This choice was to honor how each of you, as individuals, have touched and shaped our lives and our relationships. Our hope to is move away from the frame of "wedding" where individuals without a partner can sometimes feel isolated or marginalized. As this Gayla is as much about family and community, as it is about coupling, we hope each one of you comes to the event in the spirit of meeting and sharing experiences with all the amazing people in our lives. Given the maximum seating limitations of the establishment, we are, unfortunately, currently at capacity. We apologize for any inconvenience it may cause, and please know that you are not coming alone, but are coming to spend time with a large and friendly family.
What's up with the toga?
On Saturday evening, for the feast and party afterwards, we ask that everyone comes dressed in some form of a toga. This can be worn over another outfit, can be any color, and is open to individual style and comfort. There are multiple reasons behind the toga dress. First, as the Gayla is not a wedding, we wanted to create a communal aesthetic that clearly removes this event from the traditional wedding ceremony. Second, as wedding clothing is commonly organized around a hierarchy of garb (bride, groom, wedding party, etc.), we wanted to create a festive atmosphere where the focus on designated clothing is neutralized and everyone gets to have fun getting dressed for the occasion. Have fun with it! ← 22 | 23 →
Kimberlee: Lack of language. Gayla talk becomes its own thing while it simultaneously and inevitably is interpellated into heteronormative rhetoric through binary categorizations. The repetition of negation—it is not a wedding, and the constant comparisons to what the Gayla will and will not do—both refuses and references the heteronormative for both straight and queer participants. Do we stabilize or disentangle heteronormativity? Straight, gay, queer…these categories, however practical discursively or materially, belie complicit and resistant performances on both sides: the queers that want to be or are married and the straight folks without interest or access to it, the inability to do something outside of language. People take the political personally as they are brought into "community" with one another through the virtual site of the Gayla blog. I don't get blogs, this is the first I have read and I find it confusing and laborious. So I'll talk about the pretty pictures and the day we took them.
It was cold, but I'm always cold. As Jay drives around and around throughout downtown while Dusty navigates and Rae interjects, the chaos and uncertainty feel normal to me, the kind of thing the four of us might do on any given afternoon when we don't have a specific destination in mind. When we finally find the appropriately dingy, city-looking bus stop near the corner of 7th and Roosevelt and the two of them start taking off their clothes and putting on togas, things start to feel different. I've seen Dusty without his clothes in performances of all kinds but off the stage and in the open, the familiar tingling of non-belonging starts to stir up old anxieties. Questions in my head circulate endlessly—do we need a permit to take pictures in public? Will someone stop us? What if the bus comes? I can't help but think of the classed dimensions among us—the two men that I think come from relative privilege who don't seem unnerved at all by the potential public spectacle of two men in togas holding signs while two women, one who often gets mistaken for a man, take pictures. Rae embodies the kind of "fuck you" rebellion that takes her where she wants to go, and I hang back, fearful, hesitant, and weighing the odds. Are these the intersections of race and class, where privilege knows fewer boundaries and more belongings? Or is it the smallness of her body that moves with less noticing than my taller frame and bigger hair? With signs and poses the camera flashes as we move their bodies into different aesthetics—"it's a Gayla not a wedding," "got Gayla?"—mixed with cigarettes and carefully sculpted bodies. I slip into the comfort of our belonging, our laughter, and our imaginary as the occasional bus rolls by and we pause, the occasional horns honk and we pause, and then the calls begin. From across the street there is an auto parts and body shop—apparently open. Our performance has an audience and catcalls, whistles, and muffled voices travel ← 23 | 24 → across the traffic. The street that separates us feels small. They look Latino, but I feel no solidarity with them. I feel unsafe. Images and stories of bashings roll through my head as my body moves with hyper-awareness, wondering if they will cross the street or stay in their place. It suddenly occurs to me, in a way that it has not yet, this celebration, the Gayla, the ritual of belonging and love, is a highly politicized action. Jason tells us that he feels subversive in the unplanned coincidence of the bridal show down the street at the same time we are taking pictures. Do they even think through the implications of making public wedding announcements? Seething, burning, I resent straight people in this moment. I resent the work they do not have to do, the things that go unmarked, and the tensing in my body as I cannot walk with the illusion that our bodies in public are safe. They stay, keep calling, and Dusty's voice soothes slightly, reminding us to ignore but be watchful, and to keep doing what we came for, of why we are here. Walking down the sidewalk toward the car, Rae documents the backsides of these men in their togas, into unknown futures that words cannot capture.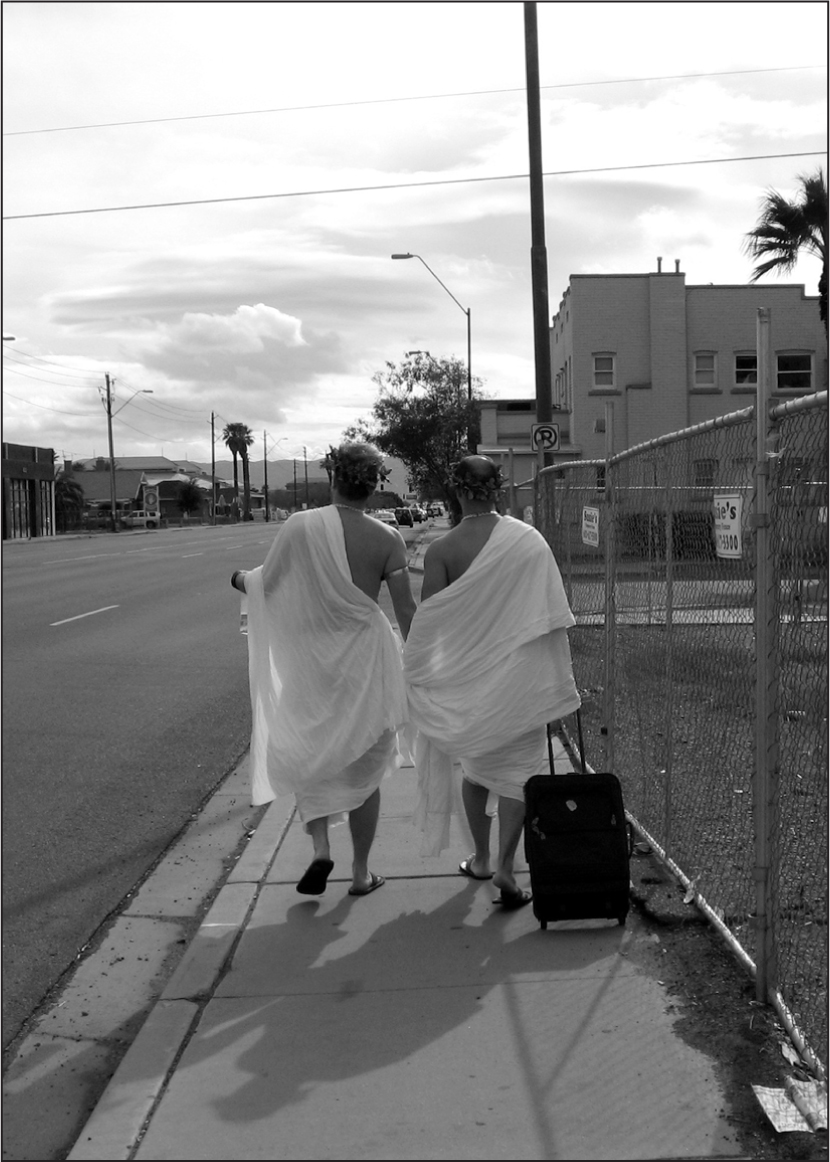 "Where the separation of couples and the inclusion of all names on the STD were received with some suspicion, the specification on the blog that 'those who are attending with a partner should not expect to be seated next to each other' elicited stronger reactions. Phone calls requesting to be seated with partners trickled in, expressing anxiety, fear, and discomfort. We specified that we, Dusty and Jason, wouldn't be sitting with one another either, patiently listened to their concerns, and then asked for their respect and cooperation for a few short hours. Many of our single and queer friends were delighted by the arrangement, excited by the prospect of not being 'the single person' at the table who works to maintain a conversation with a couple who retreat into themselves. A few folks who are coupled also expressed appreciation in private whispered moments." (Goltz & Zingsheim, 2010, p. 296)
Jason: What about gifts? It's not a wedding, so registering for gifts was no longer taken for granted. We contemplated requesting donations to LGBTQ charities in lieu of gifts. Personally, I relished the thought of my conservative religious friends feeling obligated to support the causes I care about. Politically we liked the idea, but figured those who weren't already supporting these causes weren't about to start. What if people brought gifts anyways? Then the only way to get anything we'll actually use or enjoy is to register for it. Round and round we went, wondering if this was just an elaborate justification for our materialism. Let's face it; I really want that chrome Kitchen Aid stand mixer. But as is often the case, Sex and the City made a good point. The heteronormative rituals of weddings and showers—engagement parties and baby showers—do not corner the market on gift giving as a ritual of celebration. If Carrie's single life warrants celebration, and we believe it does, should not our lives, our life together, our accomplishments, and our future also be celebrated? The gifts, these things that will fill our home, are manifestations of the relationships we have with others. They are tokens of love, testaments to our shared histories, and just as their givers have supported and nurtured our relationship together, these gifts work to blur the line between mine and his into ours as together we move across the country to start our post-graduate school life. Except the mixer—that's all mine.
Aimee: It wasn't a foregone conclusion I'd even get to the event. One quality about my relationship was that it made every commitment feel impossible. The airline tickets were so expensive. I couldn't justify $700 to fly to Phoenix. So I waited and watched the airfares until a special came, which it did. I could get to L.A. for about $300. Then I could drive out with Sheena. So I went.
There was some discussion with my lover about this. My relationship didn't exactly jive with many of my friendships. So it was often a choice between bringing my lover or being with my friends. Fortunately my lover ← 25 | 26 → didn't want to come, or couldn't afford to. So I was only choosing between leaving her for a few days or staying home and waiting for a sign. But even my choice to go represented a choice of my friends over my lover.
$300 felt like the sign I'd been waiting for.
Bacchanalia
"Two of our oldest friends, who had never met, opened the event with a comedic 'kick-off speech' they wrote together. Dusty's friend, Ryan, announced, 'It's not a birthday, it's a Gayla! (Cheers) It's not a bar mitzvah (obviously), it's a Gayla! (More cheers) It's not a wedding, it's a …' At that moment, Jason's friend, Halie, jumped in, complaining, 'What do you mean it's not a wedding? What the hell am I supposed to do with this?' she asked the crowd, holding a basket with flower petals, a small bubble blower, and a box of Jordan almonds. The two played with the crowd, announcing that the Gayla was about breaking out of our categories and comfort zones. To set this tone, mocking himself, Ryan led the crowd in a hilariously awful sing-along to Billy Joel's 'She's Always a Women.'" (Goltz & Zingsheim, 2010, p. 298)
Dusty: After so much preparation we are in my parents' backyard. Jay lays out trays and trays of food he's prepared. I crank up the Friday night playlist part one, tap the keg, and am splashed by a wave of Bud Light. Bodies after bodies filter in, hugs, smiles, and reunions as the sun goes down. It's a party, like so many keg parties I've had in my parents' backyard. But then, my best friend Ryno begins to speak to the tipsy and enthusiastic crowd of family. He sings terribly to welcome in a spirit of risk and lost inhibition. He gets the family crowd cheering in anticipation and excitement for a weekend event that none of them really know what it is. And then he speaks to the importance of why each of these people is here, together…not so much for us, but with us. Our celebration of one another—our ties, our loves—the people we have made one another and the connections forged between Jason's life and my own. No…it's very, very different from parties in the past.
Cups of beer are slammed, Bud Light dripping from ecstatic faces as they scream in support of their cup flipping teammate. I spell the word "Gayla," Jason's mother's name, my mother's name, and many other names in large streams of urine on the back wall, darkened and visible to the entire yard—a fleeting, but heartfelt dedication and welcome to everyone. We dance poorly, laugh loudly, and reconnect in the joys of the pasts that have brought us to this moment, this weekend, this embarrassing ritual of keg party ridiculousness that refuses a heteronormative temporal disciplining of being "too old for this." Fuck that story. ← 26 | 27 →
"Resistance, by this logic, can only be performed from within grids of intelligibility, within the 'lines of making sense' (Biesecker 356), through the process of defamiliarizing, making strange, and not making sense. Performing the unrepresentable within grids of intelligibility works to expose the fragility and weakness of power/knowledge regimes, marking the limitations of discourse to account for and recognize this unrepresented threat (Butler). Acts of resistance, by this logic, perform a queering function that works to both expose and extend the limitations of normative discursive regimes, working within grids of intelligibility to draw our attention to the margins of discourse (Butler). 'The term queer itself marks this stance of being always already within, in bed with, complicit and contaminated by, the normative with which it engages' (Boellstorff 241; original emphasis). To queer marks a strategy of resistance that seeks to liberate violent and exclusionary discourses through the Burkean practices of perspective by incongruity (Goltz). Rejecting the 'binary stalemate' (Nyong'o 103) of queer antisociality and normativity, the Gayla seeks to articulate alternative queer relations, community, and imaginaries through fantasy (Butler). Fantasy is not in opposition to reality, but marks the space where reality forecloses possibility at the limits of discourse (Butler 29), a space where notions of relation, citizenship, belonging, and connectivity can be rearticulated. The Gayla offers a grounded performative site to perform and explore the possibility of making fantasy, itself, a social norm (Butler 31)." (Goltz & Zingsheim, 2010, p. 294)
Kimberlee: I move quietly through this night with loud and hushed tones, laughter and writing on the walls. Welcoming speeches are delivered by "old" friends who usher moments of the past into our present, their bodies marked with a Dusty and a Jason that I do not know. The 80s club kid and the little fag in the making make their journeys toward one another and are produced through gestures private and instructive. I watch from a distance with suspicion, possession. I draw my lines in the sand between these people that I do not know who know my Dusty and Jason, whose heterosexual privilege repeats through the trope of the best man speech. I map their bodies with unwavering normativity, refusing mobility, not allowing unsurety. Tears down Jason's face, Dusty's arms circle around him from behind. I share in this intimate moment.
Shame at my judgment, anger at their privilege, curiosity about their pasts, these people. These funny, caring people who just happen to be straight. Months later in usual processing with Dusty we sort through these questions. Resolved? Not queerly.
Jason: Throughout the evening, squeals and screams of delight erupt at long overdue reunions, woven together with polite exchanges of "Hi, I'm so and so." We gather together in a crowded circle engulfing the entire patio. I can feel his warm breath on the back of my neck. He squeezes me tighter with every laugh, and with every poignant story. Ryan and Halie met this afternoon for the first time, yet already they banter back and forth like old friends. ← 27 | 28 → Halie recounts stories from Seattle, reminding me that she too, like Dusty, and like so many of the people surrounding us, knows me in ways that I do not know myself. Ryan talks of an earlier Dusty, one that I have not known, yet recognize.
Aimee: $300 came with limited dates. I'm not even here yet! Somewhere in the desert that sprawls between L.A. and Phoenix, I'm driving a silver hybrid under a tilted orange moon. Hoping for a sign. Asking for clarity. Praying to finally know what I'm supposed to do. Picking my old friend's mind for that clear reflection that will show me the way out of my deeply unsettling ambivalence.
The Feast (part 1)
"Working to avoid a hierarchy in the spatial arrangement of the feast, the room was set up with four large rectangular tables (each seating 18–20), with no designated center or privileged point of view. The four women we asked to speak at the dinner would stand up at their seats, each located at the four corners of the room, to break any illusion of a front or back of the space, continually shifting points of focus in a circular formation. We both sat at different tables, dispersing siblings, friends, and parents across the space. Dusty's mother sat next to one of his ex-boyfriends and an academic mentor. Jason's mother was seated next to one of Dusty's oldest friends and a life-long friend from Jason's church. The place cards marking each seat had introductions typed on the back, providing the name of the person to the left and right, as well as a personalized question to ask each of them. We sat members of our family next to each other based on the relations we share with them, and our perceptions of the potential relations among them. The questions ranged from politics, pedagogy, and humorous anecdotes to more risque´ inquiries of sex and drugs." (Goltz & Zingsheim, 2010, p. 296)
Dusty: Tooooo muuuuuch stimulus! Dozens and dozens of people from every area of our life. "Mom, this is Dr. V.," and "Hey, you remember Tracy from Pirates of Penzance in high school?" One by one, folks walk up to the restaurant…in togas. My dad looked like King Midas with a gold robe and white Adidas. Mom says she wants to take a "family" picture. I don't correct her, but dodge her camera, and her expectation to stand next to the same five people she's asked me to stand next to my entire life—producing a smile on demand. Everyone here is family. Fifteen-second interactions piling on top of one another, folks arriving, looking amazing, uncertain, then relieved to see everyone else is dressed too. The piles of fifteen-second interactions catch up with the wine I'm downing, and everything moves from anticipation to the moment, and then to the next. It all begins to unfold, as we planned, but not. ← 28 | 29 →
The Letters
"After several years of attending weddings—from the privileged role of best man, to the ''gay teacher with his partner'' who gets seated in the far back corner of the room—we have often walked away with some ambivalence and questioning, ''why were we even there?'' Committed to forefronting the important presence of each person and every relation at the Gayla, each of the 75 guests received a hand-written letter from us. An envelope awaited each guest at their seat, holding a letter that reflected upon our relationship with that person, their importance in our lives, and why we asked them to be a part of this event. For the handful of guests that did not have immediate ties to us, those who came with a friend or a partner, we wrote personal letters welcoming them and sharing a unique story about our relationship, offering a personal part of ourselves and our history as a gesture of inclusion and intimacy. The ritual of writing these letters over the months leading up to the event provided a unique space to contemplate the presence of each individual in our lives, the importance of their relations to us, and their embodied participation in this space. Rather than exchange vows or enact a public declaration of our commitment to one another, we wrote each other letters, just as we wrote for every other person in attendance." (Goltz & Zingsheim, 2010, p. 297)
"We had crafted them slowly over time and the emotion we poured into each letter was days, weeks, or even months away from us. Letters were opened. People sat quietly reading, as did we, and the affect and energy in that silence grew thick, overwhelming, and completely foreign to anything we had experienced or considered in our planning. As we read our letters from each other, hands landed on our shoulders, hugs came from behind, and when we lifted up our eyes to view this space now transformed, our gaze was returned with looks of love and kindness as excesses of emotion permeated the room. As two very masculine males who admittedly are over-reliant upon rationality in our own performances of whiteness, the excess and affect of this space was overpowering." (Goltz & Zingsheim, 2010, p. 303)
Dusty: The letters are what caught me off guard. We all open our letters and we read, all of us … and the energy in the room became…full…too much…wonderful … warm … an overflow. It was amazing, and amazingly uncomfortable for many. I watched my parents squirming, as this type of display and exchange is not how we operate. As a very contained man who tends to keep emotion at a distance, I ran to the back patio, as did a horde of my more cynical friends, in search of a blessed cigarette. A moment of retreat before we could possibly move forward.
"Kimberlee and Jen, two of our dearest of family, ordered the necklaces and kept our words in confidence until their speeches at the Feast. When our mothers arrived (in togas) at the Feast, Kimberlee and Jen—in a private moment out on ← 29 | 30 → the patio—gently placed the necklaces around their necks to wear throughout the first half of the evening. Roshan explained the history of the necklaces, the yet-to-be-disclosed words, and their significance to the entire family in a speech before the meal. During dinner, the necklaces were passed from our mothers around each table, where every guest was asked to hold the necklace for a short time, to sit with it, spend a moment with it, and laugh with it before passing it on. Throughout the entire meal, our two necklaces moved from our mothers, through the hands of each member of our invited family. We made these choices to write against the patriarchal traditions of fathers giving away the bride, the best man holding the ring, and the exclusivity of who gets to actively participate within traditional wedding rituals. The journey of the necklaces through the hands of our loved ones, that soft weight of their history, love, and intimacy, rests upon our chests as we write these words." (Goltz & Zingsheim, 2010, p. 300)
Kimberlee: Electric anticipation. My hands work across my body, soothingly checking pins holding together my toga, and feathers tucked in my hair. We approach the sea of bodies moving in togas, some awkward, others parading. I make my way toward Dusty's mother, the uncertainty bubbles up through my shaking hands as I try to remember which word should be displayed—Jason's for Dusty or Dusty's for Jason? I don't want to fuck it up after months of keeping the word secret. We approach the mothers with Rae in tow, her camera ready. I wonder at our obsession with documentation. I get closer to Dusty's mom, closer than I usually am to her, and I am acutely aware of my towering body close to hers. I feel vulnerable and commanding. She looks vulnerable too (or is it threatening?) My arms around her neck, I close the clasp unaware of others for a moment. Wine is produced and we four women—the mothers and the friends of these two men—are toasting, toasting to each other, to ourselves, to this moment which brings us together in our difference. We're not family, but we are not not now something to each other.
Jason: Perhaps more than any other part of the Gayla, we anticipated the feast. We thought through what food would be served, which wines to offer, and we meditated on the people that would fill this space. We wrote each person a letter, contemplating their presence at this table and their meaning in our lives. We would spend evenings, cocktails in hand, discussing who we should seat next to whom. We wanted Terey and Kristin to meet. We thought Michelle would be a comfort for my mom; while Epperson and Cami would push the boundaries in a friendly way. We wanted our family to get to know each other in the way we know them, so the conversations can't start, or end with, "so what do you do?" We provided personalized questions for each person to ask the individuals on either side of them. Sometimes, the question was about the person—"ask ____ about the first time she got high." Other times they were about our shared experiences—"ask _____ who is the champion of our ← 30 | 31 → Sunday brunches?" These people are not important to us because of what they do, but because of who they are and what we've shared. The letters we wrote explained this in personalized ways, but the questions also worked to make this manifest. Still, some letters went unopened, some questions unanswered. The letter I wrote to my dad, who died eight years earlier, sat unopened at the end of my table near a candle lit with my sister. I don't know if anyone audienced this lighting. A handful of other letters remained unopened, their recipients unable or unwilling to attend—shared histories notwithstanding, futures forever altered by their absence.
Aimee: The hotel was so funky and retro-queer, I felt "home" in a public way. The place was teeming with queers. I missed my lover, wished she were there, but was also grateful she wasn't. What I longed for was what I always longed for—that these socialities could converge. Split in two, between lover and friends, I felt lost, a tearing, that pierced a sense of being cool, a feeling of queer belonging. Impossible desires.
The excitement for the Gayla was gathering momentum. I brought bright green and purple batik in which to wrap my body. It felt good to dress like this—a leveling of sorts through the mutual exposure of skin, the adorning of a festive party time that I hadn't relived since my straight high school days.
Everyone gathered in the Italian restaurant. I found my way to my assigned seat, relieved to be sitting next to someone I knew—Kimberlee's lover, Rae. Dusty and Jason had taken the time to write each of us attendees an individualized card. I read mine immediately, felt their acknowledgement—a recognition of sorts. On the back of my card, I was instructed to ask each person beside me a question. Rae asked me "who at the table would I sleep with?" A sparsely dressed fag across the room caught my eye, I indulgently shared. We covered our mouths with our hands and giggled.
"In one dialogue, a man with whom we participated in an orgy about a year prior was asked to recount the tale. He called to Dusty across the table, 'are you serious, because I would looooove to?!' As an older gay man who is dear to us both, there was a moment where he stopped himself, believing this history we shared was not appropriate in this context, feeling the pressure to perform our relationship as something other than what it has been. Dusty laughed, replying 'tell whatever you want.' Our friend launched into his story, recounting the details of a summer night afterhours pool party. Stories of trips to Europe, difficult students, the media's representation of Hillary Clinton, and masturbation circulated in the space. Through these dialogues, we aimed to produce a different form of community, not only tied through us, but celebrating their own active and participatory engagement in creating community." (Goltz & Zingsheim, 2010, p. 296) ← 31 | 32 →
Aimee: The room was criss-crossed with desire. People kissing and hugging, most of whom I did not know. When the first speaker stood up and gave tribute to Dusty and Jason, she was so funny and her dedication was so moving that I was moved—laughing and crying. In my solitude, in this community of which I was dancing at its edge. The room was criss-crossed with recognition. Each speaker recognized Dusty and Jason, individually and in relation. Each relation criss-crossed each other—friends, lovers, former lovers, family members. And in the criss-crossing I felt both at home and estranged, that same commingling of longing and desire and not belonging and envy I had felt when I saw the card. What struck me was that they had what I didn't have: recognition.
We tend to theorize the politics of recognition as individual. That the subject comes into being as she is recognized, or is negated through the withholding of recognition. But on reflection I realize that lovers and friends and family and the multiple criss-crossings of love and desire also need recognition. They only become "real" when they are recognized. What I realized was that this, recognition, was what was missing from my relationship. I loved the ways that Dusty and Jay were recognized, even as I reckoned with the fact that my relationship would never gain the status, or the conferred authority, or the confidence, or the "yes we are behind you" that recognition confers.
The Feast (part 2)
Jason: Roshan, Terey, Kimberlee, and Jen. It was one of the first and easiest decisions we made. We wanted each of them to speak during the dinner. They exist in our lives in grounding and spiritual ways. They understand what we want this space to be, to do, and they can use language in beautiful ways to explain this understanding to others. Roshan argues tonight is not about the beginning of, or legitimating of, or witnessing of, a relationship. It celebrates and honors the love around us. "We pause because in doing so we affirm what we are already living." Terey uses her guitar lessons to explain the tensions between individuals and community, and that only when joined together "does the fullness of its beauty happen." Kimberlee explains the word I have chosen for Dusty–a word engraved on the necklaces being passed around the tables—guiding a deeper, fuller, and more radiant understanding of what it means to wander. "To move through the world unfettered by illusions of progress, we connect with the divine and the sacred. To get mindfully lost, to place your finger on the pulse of a place and ride through adventures—this is a practice of an open heart." Jen is both giddy and somber in this space and in light of futurity, Dusty's word for me. She talks about the nervous delight as we race ← 32 | 33 → toward what could be, no longer fettered by what is not. Throughout these pauses, these moments to mindfully affirm what we are already living, necklaces continue to make their way around the tables. Dusty's mom, a former principal, keeps the necklaces moving lest they linger too long.
Aimee: I closed my eyes and held each necklace for several minutes in my hands. I wanted to fill them with enough love and blessings to carry the boys far and wide and deep into their journeys with each other, into themselves, into each other, into the unknown futurity that they themselves would continually be asked to write. They were charged. They were electric. They carried a charge, a life of their own. They were truly sacred.
I wondered what word I'd put on my lover's necklace. How I would evoke all that was sacred between us: ocean, surrender, tree, moon, discover, adventure, dance. surrender. tree. dance. moon. ocean. surf. missing you. already releasing you in this moment. surrender. surrender. surrender.
Dusty: Terey plays her guitar, and asks for—of all dreaded things—a James Taylor sing along. My dad must be dying, but I'm drunk enough to let go, and voices sing together. Ro, Kimberlee, Terey and Jen translate us, our hopes, our choices for this moment, this weekend. No vows, no witnesses, but community, family, this is our celebration of each other. Thank you. I feel Ryan's hand trembling from behind me, on my back, an awkward but sincere gesture that he's here. Jason and I catch glimpses from each other's table.
The Kiss
"Our greatest surprise was also our greatest failure, and it's important that these two framings stay in close proximity while discussing the exchange of the necklaces. Exhausted and emotionally overwhelmed, the Feast was drawing to a close. Roshan delivered some final words on queer ritual when she looked at Dusty in a moment of panic. 'Is this when we do the necklaces,' she mouthed to him. Lost in the moment, Dusty was thrown, so he looked over to Jason, who was also dislodged. The seams, flaws, and not-yet-ness of the Gayla, and ourselves, came into stark focus as we stumbled onward. Roshan walks over to Jason's mother collecting one necklace; Terey jumps to her feet, also forgetting this step, and walks over to Dusty's mother. Many laugh at the surprise, the feeling of 'what is happening next' that we had all been sitting in for several hours. It is clumsy and beautiful, unfinished and amateurish in all the ways we hoped for. Terey, Jason's heart and soulmate, walks to Dusty with the necklace, and awkwardly, lovingly, with quivering fingers, places it on Dusty's trembling body, followed by a deep, warm hug. Unscripted, but mirrored side by side, Roshan, Dusty's dearest friend, embraces Jason. Dusty reaches out for Roshan, and she kisses him sloppily on the cheek, pulling him in tight. Terey and Jason cling tightly to each other, deep, familiar, and intimate. As all ← 33 | 34 → of our bodies ease apart, we instantly grow aware of our spectacle. Roshan and Terey fade away and we are standing in the middle of the room, being audienced. This is not what we wanted. The failure is bittersweet, however, as we are also happy to be sharing this with our family. We all are sharing this, right? We turn back to one another and we feel the weight of the room on us, expectation heavy in the air. 'Fuck no! We said we weren't going to,' Dusty thinks, as Jason shakes his head in flirty agreement. Something happened in the next moment, however. As we are thrown together, feeling ourselves pulled into a social script and performance we have fought to reject, time collapses for a brief moment as Jason shrugs his shoulders. It's now four years prior. A drunken kissing contest in a bar following our first meeting at our Ph.D. orientation, where after kissing a handful of others, Jason (the 'straight' guy) and Dusty are pushed together. 'Jason, kiss Dusty.' Dusty is both hesitant and eager. Jason looks into Dusty's eyes, shrugs his shoulders, as if to say 'what the fuck,' unaware and unafraid of how this moment forever rewrites our futures. Before we know it, then, and now four years later, in front of our family, we are kissing.
Although public gay kissing can be theorized as a '''marked' and threatening act'' (Morris and Sloop 2), indicating the potential for queering heteronormative spaces, the proximity of this kiss to discourses of marriage ritual is wrought with dangers of heteronormalization (Morris and Sloop 10). Still, the clumsiness of the moment, the weighted expectation of the room, and temporal collapse of a shrug as we stood face-to-face brought our mouths together. This unexpected rupture, a moment that gestures simultaneously to the past and to futurity, is coupled with failure and normative recuperation. We made the kiss really sloppy, spitty and tongue-filled, though, just to resist the recuperative moment from being too damned sanitized." (Goltz & Zingsheim, 2010, pp. 304–5)
The Soiree
"On a few occasions, family members would ask us where the other was, assuming and perhaps expecting that we knew. We didn't, and took some pleasure in the not knowing—pleased that the other was off exploring, playing, and experiencing his own stories." (Goltz & Zingsheim, 2010, pp. 305–6)
Dusty: At the bar, I drank and I danced…for hours, like I have not in years. Jay would join us for a song here and there. He knows how I feel about the dance floor, the importance of my friends on the dance floor. He celebrates this with me. My old retail manager from undergrad, dancing with one of our professors, dancing with my high school girlfriend and her husband, dancing with my brother, and my best friend's mom. Family was being performed here, all in our now slowly deteriorating togas. Billy Ocean's "Get Out of My Dreams" into some Cure and Smiths to Vanity 6 to Lionel Richie to Cyndi to ← 34 | 35 → Magnetic Fields. I was a delighted ass, as they filtered out slowly throughout the night, some of us really wanted to dance, some wanted to smoke, some wanted to pass out or flee from this peculiar space. As I got more drunk, and the night went on, it became a way for me to process, celebrate, reconnect, and escape. This is joy.
Kimberlee: As our togas move between more speeches and music our differences feel more pronounced. Who do I place my body near? Whose speech am I willing to listen to? Whose speech does not speak to my experience, who criticizes, who welcomes, who includes or precludes? Am I exhausted with emotion or is a gay bar more charged than a restaurant that's been taken over? I move with acute awareness between those I long to be near and those I want to keep at bay. The bodies that move freely, smoothly, flailing on the dance floor are excess. Moving on and off the different stages I am overwhelmed. The "rainbow connection" draws me in and as I spin and twirl like a little girl my mind lets go for just a few minutes.
Jason: People drift in and out. A couple is unable to poorly pretend to be supportive any longer and leaves with the babysitter excuse. We both know the grandparents are in no rush to get rid of the kid in question, but they exit, and we are all relieved. Others disappear before ever arriving at the bar, their absence for this ritual anticipated. I bounce around the bar, running out to the dance floor for this song, then retreating to the bar for shots. Brief but meaningful conversations, in that drunken way, as I bounce from here to there and everywhere. Togas fill the space and highlight the presence of those without them—random people who paid the extra high cover to get in. A couple from the hotel who saw the togas and wanted to be a part of the party. A couple, gay Latinos who joyously danced all night. Do they know what they have stumbled into? Does it matter in this space of celebration as we dance together? Joe, an extraordinarily compassionate and extraordinarily stoic retired police sergeant throws his hands into the air as he dances to the Village People. The dance floor is full the entire night. People mill on and off, but never is it vacated as the carefully selected music calls to different and specific people throughout the night. When R.E.M. comes on, without hesitation, I explain to Dusty's brother and sister-in-law that this is the first song we fucked to before running out to join Dusty on the dance floor. The night blurs together in a joyous, uninhibited celebration of life, love, and family.
Aimee: I didn't feel like drinking. I had a minor headache, an overall achy-ness, and was just exhausted. Too much. It was all too much. The commingling of so much love and loss, the collision of a Gayla and an ensuing rupture. I was exhausted from holding together these impossible opposites. My body torn and tearing, lost and losing, desiring, longing. Dance helped ← 35 | 36 → move the energy. I jumped and gyrated with the handsome queer from my table. We twirled and giggled and were silly. The movement helped reconcile these disparate and desperate pulls. Helped me to surrender. Because there was no way out other than to go through.
Lingering Sensations
"Dusty's mother's hallway is an overflowing gallery of photographs, a bombardment of baby photos, hockey teams, celebrity meetings, awkward family group shots, and graduation stills confining our histories to small wooden and metal frames. Aging, procreation, and generativity are performed through stiff postures and forced smiles, as selected moments are arranged into sequences that narrate the life and progression of family." (Goltz & Zingsheim, 2010, p. 291)
Dusty: Mom never got the family photo for the night, but a frame hangs in the hallway, with all the others and the word "weddings" in the middle. Jay and I, in our togas, are framed along with the rest of my brothers and my parents from their weddings. Many of my gay coupled friends who have gotten married refuse to call it a Gayla. They argue, "It's a wedding present…I bought it, I can call it whatever I want." Friends say things to me like "that's married life…welcome to it" not realizing that that is not what Jay and I are—that we reject that openly. "Sorry, you're Gayla'd." Yet for us, and definitely for some of the folks who were there, I think they know it was more about creating a space where we get to claim our rightful family—celebrate our family as we choose—and welcome our families to one another as we choose. Where queers and singles are the folks we applaud and honor. Where the world we make, the dreams we have, the queerness we cherish, and the systems we reject are not compromised for the security of a fake smile in a snapshot labeled family.
"Not everyone at the Gayla was supportive of the explicit political commentary of the event. One visible resistance came from several of the gay male couples we knew, whose wedding or commitment ceremonies we had previously attended. Insisting on calling the Gayla 'a wedding,' vocally and nonverbally unhappy with being separated from their partners during the dinner, and complaining about the toga, these men became the most outspoken defendants of traditional marriage practices throughout the weekend. The responses from the gay male couples drew attention to the homonormative (Duggan) and queer tensions in the Gayla, where these couples seemed to feel implicated and attacked, and chose to communicate this response through masculine performances of superiority. Such postures begged the question of what their refusal of the Gayla worked to protect." (Goltz & Zingsheim, 2010, p. 300)
Kimberlee: Discrete moments are where lives are lived, where resistances are embodied and where change occurs. What are the politics and poetics of queer ← 36 | 37 → relations? Can they be described or prescribed through grand narratives that attempt to capture the future? To continue the work of the Gayla would mean to speak queerly into that which documentations do not represent. Thinking queerly, we might contextualize the smiling faces and scramble temporality beyond isolated moments and into potentiality. To cast failures or success risks stabilizing either/or illusions. "Marriage" promises a certain temporal direction and relational attachment in particular ways. Does the Gayla interrupt those orientations or does it gesture toward other configurations? How and what does it matter and mean? The language of the Gayla attempts intervention into these and other questions. As we try to weave language into our living, I am reminded and moved by the words of M. Jacqui Alexander:
And yet we confront a major difficulty in reconciling desire with practice, of teaching a vision we have not yet fully lived, of moving inside and across the outlines of a map, with no guarantees. Such work places a great demand on the imagination, on practice, on reconfiguring the relationship between practice and theory. (2006, p. 115)
"We wanted a space of our own, one where our love and family could be honored, a space that welcomed and nurtured—rather than marginalized—our queer relations. We take pause in the moments when, as we articulate the Gayla to anxious family members, a distinction is repeatedly constructed between the sincerity of our love and the political dimensions of the event. Our decision to have some form of ceremony/event emerged through a deep love for one another, a desire to share that love with our families, and a longing for that love to be recognized and celebrated. This desire was complicated by our politics, for sure, as we are very aware that any choices we made, whether explicitly or implicitly, were inescapably politicized. Just as the lines between heteronormative love and the political dimensions of its celebration (marriage, coupling, normative performances) cannot be parsed apart, nor can the love we share and the critically queer politics that shape, feed, and inform our relationship." (Goltz & Zingsheim, 2010, p. 295)
Jason: A note we received afterwards described the emotional and physical hangover after being cheerfully, but adamantly, routed through disruptive flows. Moved through affective spaces of belonging that were configured in ways reflective of and affirming of life as we know it, and life as it could be, with a blatant disregard for life as we are told it ought to be. Others comment on how it was "such a cool wedding" or how they want to use some of our ideas in their wedding planning business. How quickly these queer rituals of rupture are co-opted as heteronormative commodities. The buttons read "Sure str8 people can do it, but it's not a REAL Gayla." No one suggests using these in their business of performing "sacred" rituals. Potential remains for continued sites of resistance as people bring up our "wedding" only to be told yet again that we are not married. This thing, this Gayla, for all it was—it ← 37 | 38 → was not a wedding. Its utterance did not make manifest a union of two, it is not a covenant sanctioned by either church or state. It was instead a celebration of queer intimacy and kinship.
"The Gayla was a promise and a reminder of who we were to one another, who we hoped to continue being, and who we were not. This promise is engraved on the necklaces we exchanged, with the word "wander" on one face and the word "futurity" on the other." (Goltz & Zingsheim, 2010, p. 301)
Aimee: Why do we reserve recognition for comings together and not comings apart? How can I ask you to hold me in my grief, even as I hold Dusty and Jay in their joy?
I tend to idolize and idealize, and then to find me and mine inferior in comparison. And this is no personal failing. It is built into the ways in which our intimacies are structured. The celebration of coming together, the communalness of it all. The publicness.
Even as Dusty and Jay resisted certain aspects of this publicness—they were highly invested, even vigilant, in their insistence that this was not a wedding—it was, like a wedding, a public recognition of their love. That all of these people, fifty or a hundred or two hundred, would gather together and say, "Yes, you two rock!" underscores an important moment in the lives of this love. It makes that love public through the invitation to acknowledge and participate in its goodness. The queering of the event—the ways the boys did not speak but let their beloveds speak for them, the ways the couple was not centered or elevated or even sitting together, the ways the boundaries of "family" were stretched to their touchy outsides—only makes sense or gains public intelligibility in relation to that which they undid, un-wrote, rewrote, or wrote against.
This is not to critique the "Gayla" as a failed effort to distinguish itself from the "wedding," but to simultaneously celebrate and trouble its affective production.
When I returned from the Gayla I redoubled my efforts to make it work with my lover. I decided I didn't care about recognition, that I could keep my relational lives separate—that I just wanted to be with her and I would work out the rest. I redoubled my efforts only to have them recoil back at me as the days and weeks passed. This recoiling sent me backwards, or away. Away from the relationship, away from the vision of commitment that the Gayla had inspired in me. Surrender. I had to surrender. To follow my path away. From this love. From this lover. I had to let it go.
This project was initially imagined as one of queer intimacy that would center around two commitment ceremonies—Jay and Dusty's, and mine with ← 38 | 39 → my lover. But since our relationship ruptured, it suddenly fell away from the picture. It was un-representable, un-imaginable as a site of queer intimacy. The focus became the Gayla. This is, again, no one's fault or intention and I was as much a part of its instantiation as the rest of it. But in its silence, the rupture speaks volumes to the limits of the politics of recognition and to the limits of queer intimacy. We are so preoccupied with love's, dare I say, normative joinings that we don't know how to represent love's losses as queer intimacy. We build ceremonies to collectively acknowledge those comings-together we seek to honor, but break ups are meant to be private, quiet affairs. And somewhere in that silence fear and shame threaten to creep in. And where there is shame, I think there is normativity.
This is the undertow, the rip tide that pulls us from the familiar shores out into the watery depths of rupture, of loss, of unspeakable queer intimacies that are constituted through death, departure, and surrender. The affective terrain that is at the bottom of the ocean is murky, frightening, foreign. It's difficult to breathe. It's easy to panic and try to redouble one's efforts to swim against the current, to get back to land. But this is the worst mistake, because the rip tide is stronger and more powerful than the swimmer. When you're caught in a rip tide, it's best to surrender to its undertow and allow it to carry you out. And when it has subsided, your body will become lighter and you will again be able to move with your desires.
The rhythm of the rip tide may have something to teach us about queer intimacies. When my lover and I parted, we sat together on a familiar picnic table and wailed under a watery blue Iowa sky. I drove to California where my beloveds, Sheena and Kimberlee and my mom, gathered me in their wings and held me there, safely, for as long as I wanted to stay. I danced my breakup for four days in the desert of Joshua Tree. And today, I offer these stories as a new manifestation of queer intimacy that occurs in and through rupture, departure, and loss. The coming-together represented by the Gayla is inseparable from the festivities of the wedding on one end and the loss of the queer break up on the other. These moments of similarity and difference, of push and pull, of life, death, and rebirth, are all necessary to one another. And the public recognition of the necessity, growth, and healing entailed in all of these moments enables us to theorize a complex, indeed incommensurate, queer intimacy. To the extent that the category, queer intimacy, can expand and flex to hold all of these moments-in-queer-relation, it will usefully be leveraged against normativity's shaming imperative in the direction of that which remains at the edges of our most queer imaginaries of the (im)possible. ← 39 | 40 →
References
Alexander, M. J. (2006). Pedagogies of crossing: Meditations on feminism, sexual politics, memory, and the sacred. Durham, NC: Duke University Press.
Goltz, D. B. & Zingsheim, J. (2010). It's not a wedding, it's a Gayla: Queer resistance and normative recuperation. Text & Performance Quarterly, 30, 290–312. doi: 10.1080/10462937.2010.483011
Note
1. All italic excerpts from Goltz, D. B. & Zingsheim, J. (2010). It's not a wedding, it's a Gayla: Queer resistance and normative recuperation. Text & Performance Quarterly, 30, 290–312. http://www.tandfonline.com/doi/full/10.1080/10462937.2010.483011 Reprinted by permission of the publisher. All rights reserved.
| 41 →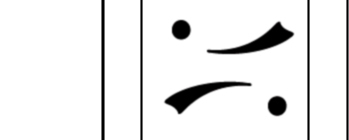 It started with class
how we connected
not at first
later
deeper
we finally confessed
hungry
making choices
without consequences
Our bodies knew
so we listened
thinking slow
like clocks backwards
ticking down
foreign numbers
counting tocks
cloudy metronome beats
without hesitation
brown
fingers
ran
down ← 41 | 42 →
So I agreed to dance on tables
flip my hair
work my class
show my ass
claim my truth
for what?
Walls still rise
blocking my presence
glowing innards erupt
wispy angry ribbons
you collected in a knot
a white tie
a couple rings
a kiss
Introduction
In the opening poem, I write my queer love story not in the words but in the spaces in/between—in the cracks. Specifically, the skin on these fingers ran down a different density of melanin, and in preparing to write a response to another gay White male union in the archive, it feels expected that a bisexual Xicano1 male union needs to create some space.2 For me, it is important to embrace differences because embodied performances of queer and in union are each individual, special, and cultural. Specifically, I am referring to the vast ways each of us comes to the label "queer" and "in union," which is a question many queer scholars, artists, and community members are still struggling to understand. However, focusing solely on our differences is not enough; we must do the work of ripping and tearing to purposely let the wound breathe, so we can stitch it back together and heal our communities. We have to ask: what keeps our different queer bodies connected to each other? What is queer love?
By holding the dialectic of difference and connection in tension, this chapter explores queer love by utilizing autobiographical performance and performative writing to delve deeply into the queer union scenario. Like Bernadette Marie Calafell (2007) in Latina/o Communication Studies: Theorizing Performance, I turn to autobiographical performance because I cannot find my culture, my home, or my family in literature on queer unions. I feel loss. Utilizing performative writing, I wander between the scenario of the queer union to poetically rewrite the scene and bring the queer Latino3 union ← 42 | 43 → out of exile. As a writer, I can feel the tension building in this performance ("Is he going to fight with his community?"), yet it feels expected that a Xicano male would push against the grain: how much of this tension is from being brown4 and how much is from being male?
To wander between difference and connection, I turn, like Goltz and Zingsheim, to the work of Diana Taylor (2003) to archive the scene of the "kiss" between the queer union scenarios of the Gayla and my wedding. By wander, I refer to the words on Kimberlee Perez's scroll during the Goltz and Zingsheim exchange of necklaces at their Gayla: "To get mindfully lost, to place your finger on the pulse of a place and ride through adventures—this is the practice of an open heart" (Goltz & Zingsheim, 2010, p. 301). The queer union is a scenario (e.g., wedding ceremony, Gayla, commitment ceremony) that Goltz and Zingsheim and me and mine both shared, and for this chapter, I mark the differences and connections between our scenes of the kiss by placing my finger on "race,"5 class, and patriarchy and riding the pulse through our adventures. "Scene denotes intentionality, artistic or otherwise (the scene of the crime), and signals conscious strategies of display" (Taylor, 2003, p. 29). However, this wandering is not a confrontation because wandering between our differences and connections is part of queer love and holds us all accountable for our performative acts of privilege in the repertoire and the archive.
Goltz and Zingsheim's event was a "weekend-long Gayla celebration." My scene was performed on August 10th, 2007, and my wedding took place at the Morgan Hill Community Center, a suburban city just outside of San José, California, from 5–11 P.M. My wedding scene included a ceremony in the attached rose garden followed by a reception and dinner. Or, did it happen on July 1st, 2008 (before the passage of Proposition 8)6 at the Santa Clara County Courthouse followed by a barbecue in my backyard with close family and friends? Sorting out the differences and connections between the scenario of a Gayla and my wedding through the scene of the kiss highlights queer resistance, but yet, these scenes insist on an accountability for the "race" and class privileges inherent to a weekend-long multi-event Gayla and a 150-guest wedding (not to mention a second celebration less than a year later). Therefore, a scenario is not "necessarily, or even primarily mimetic" (Taylor, 2003, pp. 31–32), and the movement between these scenarios and scenes holds all of us responsible for our shared privileges and shared oppression. It is my hope that you (the reader) will locate yourself betwixt and between these scenes to question (y)our complicity towards, responsibilities to, and performances of "race," class, patriarchy, and marriage, because to not grapple with reflexivity risks further erasing certain queer bodies or ← 43 | 44 → incorrectly assuming that all queer bodies are the same. In other words, how can we connect across difference if we are dismissive of the importance of different experiences and bodies?
In the following sections of this chapter, I archive the differences and connections within two queer union scenes, and in bringing the queer Latino repertoire into conversation with the archive, I argue that our differences highlight important connections to structures of domination, such as marriage, patriarchy, and heteronormativity. In the first section, I begin with the scenario of the Gayla and the scene of the "kiss," and in the second section, I wander into the scenario of my wedding and the scene of the "peck." Through autobiographical performance and performative writing, these sections overlap and dialogue with each other to demonstrate queer love by critiquing how "race," class, patriarchy, and the institution of marriage operated within our scenarios and scenes. Finally, I discuss the influences of whiteness and class within queer Latino communities to define queer love with a queer kiss. By analyzing two queer union scenarios and scenes (one through a textualized account and one through an embodied experience), it is the goal of this chapter to create an affect that gestures towards a LGBTQ movement that goes beyond marriage rights to address the everyday struggles of LGBTQ people.
The Gayla and the Kiss
Although "race" and class heavily influenced my wedding scenario and kissing scene, these same issues shaped the Gayla scenario and kissing scene as well. Goltz and Zingsheim describe the scene of their kiss as a succumbing to the social pressure that had built up within the scenario of their Gayla: "We turn back to one another and we feel the weight of the room on us, expectation heavy in the air" (2010, pp. 304–05). Unlike the scene of my kiss, Goltz and Zingsheim, as performance and communication studies scholars at accredited institutions (in graduate school at the time of the Gayla), understood the heteronormative and patriarchal framework that the scene of the kiss evoked (Morris & Sloop, 2006), and they knew that in order to perform a queer union that resists marriage,7 then the scene of the kiss would need to be abandoned or risk reinforcing marriage. "'Fuck no! We said we weren't going to,' Dusty thinks, as Jason shakes his head in flirty agreement" (p. 305). They had planned to purposely resist the scene of the kiss within the scenario of queer union because their education and queer politics gave them the privilege of understanding the power structures involved.8 "Something happened in the next moment, however. As we are thrown together, feeling ourselves pulled into a social script and performance we have fought to reject, time collapses ← 44 | 45 → for a brief moment as Jason shrugs his shoulders" (p. 305). Like the scene of my kiss, Goltz and Zingsheim experienced a flashback that compelled them to acquiesce to the social pressure of their gathered family and friends:
It's now four years prior. A drunken kissing contest in a bar following our first meeting at our Ph.D. orientation, where after kissing a handful of others, Jason (the ''straight'' guy) and Dusty are pushed together. ''Jason, kiss Dusty.'' Dusty is both hesitant and eager. Jason looks into Dusty's eyes, shrugs his shoulders, as if to say ''what the fuck,'' unaware and unafraid of how this moment forever rewrites our futures. Before we know it, then, and now four years later, in front of our family, we are kissing. (p. 305)
As Goltz and Zingsheim share, it is not easy to resist the heteronormative practices within the scenario of queer union, and in both of our scenes, we were unable to resist this ritual that has come to be synonymous with marriage. However, there is an important cultural difference between our flashback experiences that highlights how male homosexuality is regulated differently in Xicano/Mexican culture and how queer Latino resistance is oftentimes differently enacted.
I remember my own flashback before my kiss as a much different experience. The gentle breeze felt warm that August afternoon kissing my husband in front of my own family and friends. Even though we were surrounded by the fragrances of roses and flanked by our siblings and friends, I felt afraid of my loved ones. As the space became quiet and our bodies and lips inched closer, I flashbacked to queer friends with bashed-in faces, toothy grimaces and purple-black markings like hate made visible on the body. I saw from the corner of my eye that my grandmother was looking down at the ground and suddenly I heard imagined whispers of "puto" in my ear. The empty chairs of my unwilling to attend father-in-law, brother-in-law, and grandfather seemed to shout "joto" and "maricon." There are no kind words for gay in Spanish; puto (bitch), joto (queer), and maricon (faggot) are a few of my identity labels (Carrillo, 1999, p. 237). I was terrified for us. It was my fear that drew me to the lips of my new husband. If I was going to trade in my cultural views of masculinity for something queer, then I couldn't do it alone. This first act together as a queer couple in union was an act of desperation. I needed to feel and touch him, so I could be courageous in that moment. Whereas Goltz and Zingsheim flashbacked to their first kiss in order to break their carefully laid Gayla plans, my kiss was a fear-filled act of resistance to the history of oppression and violence that as queer Latino people we continue to experience.
Moreman and McIntosh (2010) explain, "'Gay' male identity roles within Mexican culture are played out based on whether one is ''pasivo'' or ''activo.'' Pasivo correlates with a feminine-identified bottom performance ← 45 | 46 → (penetrated), and activo correlates to a masculine-identified top performances (penetrator)" (p. 128). For example, the verb chingar is an often employed gendered term to describe/oppress male Latino homosexuality and leads to hurtful slanders to identity, such as puto, maricon, y joto. "A multifaceted word," chingar is a verb "whose primary definition is similar to 'fuck' or 'fuck over'" and "signifies violent penetration, rape, power that takes advantage of weakness in others" (Irwin, 2000, p. 354). A chingón, notice the masculine form, "retains or even reinforces his masculinity," while a chingada/o, is the "fucker and the fucked, in an allegory of the Spanish conquest of Mexico" (pp. 354–355). This linguistic example shows how Latino men construct a social hierarchy that figuratively reflects homosexual assumptions surrounding effeminacy. The gendered construction of these terms affects the experiences of Latinos and Latino gay culture. My wedding that brought together two familias was always afraid of these terms and the performances of violence that often occur alongside their usage.
A queer Chicano position—because of the cultural dualism inherent to the relational history and politics of the United States and Mexico—is burdened with two conflicting and gendered assumptions about Latino homosexuality. The first assumption is in line with the U.S. definition of homosexuality as "men, whether masculine or effeminate, who desire other men, whether masculine or effeminate are regarded as homosexuals" (Irwin, 2000, p. 365). However, as explained above, the second assumption is a gendered understanding of Latino homosexuality as "male effeminacy and, by implication, as passivity during anal intercourse," or in other words, queer Latino subjects "who want to play 'the woman's role' in sex, who desire to be penetrated by other men, are homosexuals, while men who penetrate other men remain men, untainted by homosexuality" (Irwin, 2000, p. 365). Chicano masculinity and sexuality is a complex and fluid terrain to navigate. In other words, these conflicting assumptions implicate issues of machismo and demonstrate how a queer Chicano position differs from a queer white position because of deep gendered roles enforced linguistically and historically by patriarchy and heteronormativity on both sides of the border.
The Wedding and the Peck
We practiced our "kiss" a few days before our wedding ceremony. Internalized forms of a shame manifested during our public/private performances of male lip joining (Morris & Sloop, 2006). He insisted on making the kiss brief, so his familia would not feel uncomfortable; I resisted. I wanted some tongue. He wanted to maintain his masculinity or machismo to avoid the ← 46 | 47 → painful labels of puto, joto, o maricon. Those names opened old wounds for me too. Regretfully, we succumbed to just a "peck" at our own wedding. What would you have done? There is a juncture between the norms, values, and needs of my culture and the norms, values, and needs of the dominant white, male gay culture. These "junctures signal urgencies, needs, crises, and yearnings for connection, growth, and new joinings" (Halualani, Mendoza, & Drzewiecka, 2009, p. 32). I urgently wanted our kiss to be sensual. I needed you to feel comfortable placing your tongue in my mouth, letting the saliva exchange, without shame. I want you close. Feel my heart racing? Smell the space between us shrinking? This is it. They are all watching, leaning into our scandalous moment of joining, waiting to be queered. Will we kiss or just peck? I wait, eyes closed, lips parted, for you to decide your role in this performance.
We considered our wedding to be traditional by Mexican9 and Chicano10 standards. Our wedding colors were black, white, and gold, and as the grooms, we wore all-white tuxedos, while our groomsmen wore traditional black and white tuxedos and our groomsmaids wore gold, sleeveless, knee-length dresses. The goal was to make our guests as comfortable as possible, so we could get the most attendance (support) for our queer union. By traditional, I am also referring to the fact that a majority of our guests would consider themselves Latino and working-class. Jonathan Xavier Inda (1996) makes the argument that "race" operates in performatively similar ways as gender (a la Judith Butler), and outlines how "the place that Mexicans have historically occupied within the United States' racial hierarchy has depended strongly on the pigmentation of their skin" (p. 77). As a working-class Latino wedding, we were hyper-aware of the social locations of our guests, and it was important that our wedding attend to the specific limitations, needs, and expectations of our supporters. For instance, our guests often must work long hours, and in some cases multiple jobs to financially support themselves and/or their families; a multi-day, multi-event wedding would have been unattainable for most attendees, and therefore, we would not have received as much support. It is traditional to consider the financial limits of the couple and the guests over the needs of dominant White cultural conceptions of how a wedding should look and function. Additionally, the attendees of my wedding were a multihued and diverse group that experienced their Latina/o positionalities differently given their relationship to whiteness. Calafell and Moreman (2010) discuss the optics of Latina/o subjectivities as being difficult to generalize because as mestizos this cultural/ethnic group comes in all shades of brown, with multiple eye colors, facial features, and body types. This stratification of society based on skin pigmentation provides a ← 47 | 48 → meaningful context to the scene of our wedding because this marginalization of people occurs in Mexico as well as in the United States, which emphasizes the cultural duality within Latina/o culture. Inda (1996) discusses how if one is light-skinned they often receive privileges associated with whiteness,11 and if one is dark-skinned, then one is often racially marginalized. Looking at the brown rainbow of family and friends coming together to support our queer union, you could literally see how styles of dress, how people congregated, and how people chose to gift connected to class and in many instances "race." Subsequently, the crisis of our kiss is connected to these social trajectories of class and "race," yet these attendees shared a similar understanding of what a marriage ritual should and would consist of for a Latina/o union.
There are differences related to privilege and culture that divide these scenes; however, there are connections between these scenes that at times reinforce power structures such as patriarchy, heteronormativity, and the institution of marriage. For instance, Goltz and Zingsheim "made the kiss really sloppy, spitty and tongue-filled, though, just to resist the recuperative moment from being too damned sanitized" (2010, p. 305), so I become red-faced with envy and embarrassment because I couldn't or wouldn't kiss sin verguenza (without shame). Why did we peck instead of kiss? "Still, the clumsiness of the moment, the weighted expectation of the room, and temporal collapse of a shrug as we stood face-to-face brought our mouths together. This unexpected rupture, a moment that gestures simultaneously to the past and to futurity, is coupled with failure and normative recuperation" (p. 305). We are connected by our failure to resist certain key power structures important to both our Queer and Xicano politics, such as patriarchy and heteronormativity, yet we are also connected by our daily resistance to the normative recuperation inherent to the hegemonic power wielded by the institution of marriage. For instance, "by this mapping of 'marriage' onto our relationship, we find ourselves subject to the process of heteronormative shaming. Many members of our family now expect us to enact and perform 'married couple.'" (p. 309). In fact, our everyday performances of queer and in union constantly connect us (with or without our consent) to the larger LGBTQ rights movement and the currently more than two decade-long struggle for marriage rights. As I have wandered between our queer union scenarios and our queer kiss scenes, I have highlighted the differences between us to critically analyze our connection to patriarchy, heteronormativity, and the institution of marriage. In the final section, I discuss the influences of whiteness and class within queer Latino communities to define queer love with a queer kiss. ← 48 | 49 →
Queer Love as Connecting Across Difference
You cannot begin to compare queer unions and queer relationships without acknowledging the vast differences within and across class, "race," geography, sexuality, gender, biology, and spirit. In truth, by comparing and contrasting our queer bodies, we divide the ranks, block the bridges, burn them, and breathe heatedly on the other side of the chasm ("Are you shaking your fist at me!?"). Given the lack of discourse on the experiences of queer Latinos, it is important to establish differences because we need to discuss the larger political structures behind our performances of queer and in union. Specifically, I question and am concerned about the ways whiteness in queer circles remains the ambiguous, centered, yet invisible driver of our cultural norms (La Fountain-Stokes, 2011, p. 64). When I visit my queer of color relatives who are still in high school, junior high, or elementary school, they are desperate to hear about my life ("Will I be able to find happiness?"), my queer Latino ways of being in the world ("How do I survive?"), and my failures and successes ("It is alright. We have each other"). Faced with queer faces in popular culture and politics that do not look like their own, this next generation is performing queer in ways that do not quite fit their bodies, their cultures, and their spirits. In a most insidious fashion, these queer of color youth are being indoctrinated into the dominant white, male, homo/heteronormative culture. I see them struggle to find an identity that they can proudly wear, but all they have are T.V. shows and magazines featuring white men trying to get married and adopt children, or worse, they are forced into limiting gay stereotypes, such as the "hot Latino," because how else will white folks understand what you are? To be brown and queer often means facing a different and more choking form of whiteness masked in progressive, queer clothing.
As a Xicano growing up in California, I learned about the history of Spanish colonization early, and I was always confused when "brown people" stopped being part of the lesson around the time California became a part of the United States. In my schooling, California history began not with the indigenous peoples, such as the Ohlone tribes of the San Francisco Bay area, but with the explorations in 1769 led by the Spaniards Father Junípero Serra and Visitador José Galvez; in fact, my local movie theater in Milpitas was in a shopping center named after Father Serra. The racial composition of these first explorers were mainly mestizo (mixed blood), and in fact, "Mexico City began exiling teams of people to California between the years 1791 and 1846" (León, 2004, p. 36). This institutional presence included military (fortresses and presidios) and monks who built several missions and ranchos. This history deeply influences Xicanos in California. For example, as a boy growing up in San José ← 49 | 50 → (the first Spanish civilian settlement in California), I rode my bike along the Guadalupe River and went shopping downtown on Santa Clara street, and it isn't until now, as an adult, that I can understand the history that led to these everyday experiences of Spanish words and names. The history of conquest and colonization is deeply embedded in the U.S. southwest and continues to influence how Xicanos perceive themselves and their environments. Did this history of marginalization end miraculously with my first queer kiss? For the queer Xicano, this history and politics of oppression (and our ancestors' role in these events) cannot be separated from our experiences within the queer community and within our increasingly global society.
Chicano/Xicano masculinity and sexuality is fluid and reactionary to the politics of the moment. As stated previously, there are several differences between a Chicano/Xicano and the Mexicano position, but for the modern-day Xicano male, the history of Mexico and U.S. relations have created a cultural dualism that persists to this day. Thus, a history of Xicano masculinity and sexuality begins in Mexico and moves north into what is now the U.S. southwest (California, Nevada, Arizona, New Mexico, Colorado, and Texas). For example, Robert McKee Irwin (2003) in Mexican Masculinities discusses how working-class men are often considered more macho than upper-class men because of class biases and clothing fashions. Irwin analyzes Mexican literature during the early 19th century and points to this time when "lower-class masculinity was being marked as sexually dangerous and roughly masculine" (2003, p. 60). On the opposing side, "civilized upper-class men were not committing violent crimes, but it seemed their soft, cultured style was leading them into dreaded effeminacy" (p. 60). It is not that upper-class men are not considered masculine, but it is that effeminacy during this time became connected to homosexuality. Thus, "lower-class versions of masculinity, then, reflected degeneration into barbarous historical patterns while upper-class versions reflected the decadence of modern civilization" (p. 64). Class intersects with sexuality for Xicanos because of this historical conflation of class and effeminacy, which if one is upper class, then you could afford and wear the clothing of the privileged soft laborer. These working-class styles continue to marginalize and stereotype Chicano males in our society, but more to the point, this history is different than White European history, and if we are to build a strong, diverse community, then we have to engage and grapple with our differences more than we have. Queer love means connecting across difference.
In my wedding, I make different choices than those enacted in the Gayla because Latino norms, values, and beliefs would have interpreted these acts as insulting or inconsiderate, and support for my union may have been withheld ← 50 | 51 → by my familia. Let me be clear, my partner and I need our families to survive within the working class. Attending and validating a queer union in many ways queers the bodies of all attendees, and therefore, our wedding, our kiss needed to work within this specific context to do the queer work that it did. This specific queering process shows how "race," class, and sexuality converged to make our wedding palatable for our guests, and this convergence marks a position that is connected to, pulled by, assumed, and resistant to dominant white, gay, male hetero/homonormativity. We are connected by a shared sense that "while our lives are fully enmeshed with loved-ones who are defined by and invested in marriage systems, and we fully support marriage equality legislation for the material and symbolic dimensions of this form of equality, we make the daily choice of narrating our relationship through alternative scripts" (Goltz & Zingsheim, 2010, p. 301). In other words, our queer unions are not mindlessly following the norms, and I find courage hearing how others are navigating this new terrain because queer unions (validated by law or not) are not enough alone to lift us out of our shared oppression.
To emphasize this final point and to leave this performance purposely unresolved to resist any clear-cut ending to queer love, I want to share a recent kiss between my husband and myself. We are walking towards our car laughing; our breath is foggy in the chill Denver morning air. We are enjoying the last vestiges of snow barricaded against the rising sun in the various nooks and crannies of our apartment building. I am heading to a nearby coffee shop to finish an assignment for my doctoral program, and my husband is heading off to work. He gets in the car, and something about the way he looks up at me with his hazel eyes brings forth all the feelings that made me fall in love with him. I am swept up in the moment. I can see my love reflected back at me, and my heart races. How can he still do this to me? The electricity of that moment draws us closer, and as I lean down to taste those sweet pink lips, we stop. We both noticed him from the corner of our eye. We hesitate. We both flashback, and I feel fear and imagined whispers in my ear. Puto. Joto. Maricon. We pull back sharply. Crushed, I begin to walk away upset at myself and upset with my husband. Why am I still afraid? But, he doesn't let me leave. He pulls me into him, and we kiss without shame. It is a beautiful and fragile moment. However, from the corner of my eye, I notice that our audience has already left. He was never watching, and I wonder: what made us not kiss?
References
Butler, J. (1988). Performative acts and gender constitution: An essay in phenomenology and feminist theory. Theatre Journal, 40, 519–531. ← 51 | 52 →
Calafell, B. M. (2007). Latina/o communication studies: Theorizing performance. New York, NY: Peter Lang.
Details
Pages

XIV, 274

ISBN (PDF)

9781453914397

ISBN (ePUB)

9781454192954

ISBN (MOBI)

9781454192947

ISBN (Book)

9781433128226

Language

English

Publication date

2014 (September)

Published

New York, Bern, Berlin, Bruxelles, Frankfurt am Main, Oxford, Wien, 2015. XIV, 274 pp.