Summary
Going Inward is a pragmatic text for faculty in all disciplines who desire to deepen their reflection on teaching. Through the culturally introspective writings of faculty in a variety of academic disciplines, readers will gain a deeper understanding of faculty cultural influences on college teaching and student learning. This book introduces readers to cultural self-reflection as a powerful tool for insight into how our values and beliefs from our cultural and familial upbringing influence our teaching practice. Cultural self-reflection is a process for generating insights and empathy toward serving students from backgrounds and cultures both similar to and different from one's own. The integrated design of the book's three parts – cultural introspection, faculty culture and teaching autobiographies, and developing a culturally introspective practice – makes this book helpful to teaching faculty and academic administrators.
Excerpt
Table Of Contents
Cover
Title
Copyright
About the author(s)/editor(s)
About the book
Advance praise for Going Inward
This eBook can be cited
Contents
Chapter Two: Place, Tension, Service, Difference, and Strength: How Culture Influences Teaching
Part Two: Faculty Culture and Teaching Autobiographies
The Strength of Place and Its Influence on Teaching
Chapter Three: NXSW: Cultural Legacies in Education
Chapter Four: A Discovery Process: Identifying My Multicultural Roots
Chapter Five: One Way Interrupted by Two-Eyed Vision
Chapter Six: Tapping into the Roots of My Approaches to Geoscience
Chapter Seven: Education as Our Horse: On the Path to Critical Consciousness
Chapter Eight: Roots: A Personal Cartography of Values and Teaching
The Tensions and Contradictions of Culture and Its Influence on Teaching
Chapter Nine: A Mixed-Up History, a Divided Heart
Chapter Ten: Keeping Contradictions as a Teaching Tool: Cultural Intelligence in Content and in Practice
Chapter Eleven: Relearning Inquiry, Unlearning Judgment: The Autobiography of a Curious Girl
Chapter Twelve: Finding Community Within White Distance
In Service to Students: Developing New Ways to Teach
Chapter Thirteen: Lessons from My Family: Understanding College Teaching Through Cultural Introspection
Chapter Fourteen: Teaching Development
Chapter Fifteen: Transformed by the Learners
From Oppression for Difference to Empowering Through Teaching
Chapter Sixteen: Family and Geopolitics in a Culturally Alienated Society
Chapter Seventeen: Being Multicultural Is Not a Luxury: A Strategy for Teaching and Learning in a Racist Society
Chapter Eighteen: Rage, Courage, Encourage: Citizenship in the College Classroom
Chapter Nineteen: Intersectioning Indigenous Teaching Practices and Critical Pedagogy in an Academic Classroom
The Strength of Cultural Values and Their Influence on Teaching
Chapter Twenty: Pros and Cons of a Cosmopolitan Classroom
Chapter Twenty-One: Running from Religion: Finding My Reconstructionist Academic Culture
Chapter Twenty-Two: Strengthening Our Teaching by Honoring Our Culture
Chapter Twenty-Three: The Power of Identity
Part Three: Moving Forward
Chapter Twenty-Four: Developing a Culturally Introspective Practice
Chapter Twenty-Five: Reflecting into the Future
Editors
Series index
From the beginning of our work with two cohorts of faculty at the University of New Mexico and Northern Arizona University, we cultivated a strengths-based approach to teaching across cultures—encouraging faculty to reflect on strengths from their own cultures and to also identify, notice, acknowledge, and engage strengths from their students' cultures in service of learning, in all academic subject areas. Faculty rose to this challenge, moving beyond laments they may have had about students to look candidly at their own assumptions and practices and to grow and develop in their teaching.
Engagement in culture and teaching autobiographies especially meant looking deeply inward and contemplating origins, meaning, and manifestations of cultural values and paradigms and relating these to their teaching. Cultural introspection facilitated many revelations among these cohorts of faculty, enabling strengths-based transformations and innovations to teach more effectively across the diversity of students in their courses.
In this work, we honor Indigenous cultures when we capitalize meaningful words such as Mother, Elder, and Indigenous. We also do not italicize words that do not appear in English, to center the importance of language that has no English translation yet evokes deep elements of the human experience. ← ix | x →
OUR REFLECTIONS
Susan Diana Longerbeam
I am deeply moved and humbled by the insights of the faculty in this volume—by their compassion, keen intellect, and spirit of discovery. Every time I reread these essays, I discover greater depth, more nuance in culture, and deeper experiences of contradiction and intersectionality. I am especially moved by the ways the faculty in this book were generative in transforming their experiences of early learning and formal education, both positive and negative, to their work now with college students. They have applied the best of their learning and passed it on while learning from the worst, transforming the worst experiences by becoming better teachers and mentors for the next generation. This, to me, is the meaning of generative generosity.
Reflection does not come as easily to me now as life has become busier, and working with Alicia on this project for the past five years has been a gift of both rediscovery and discovery. At a time when I could have lost some of my connection to students after more than a decade of college teaching, I have rediscovered the importance of contemplation on my approach with and effect on students and their learning. I have learned through this work that the rediscovery begins with me, in my own culture of origin. Through going inward, I continually discover the depth of culture, its beauty and strength, and the roots of my previously unearthed strengths, failings, and biases. I have renewed my love for understanding culture, continued to uncover my own normative yet invisible cultural influences (what I call "peeling the artichoke" in my essay), and best of all recommitted to my love of students.
Alicia Fedelina Chávez
It was natural for me when I moved into professional roles to make time regularly to reflect. As noted in my essay in this book, I was raised in a family where reflection was encouraged, expected, and seen as necessary to life and to being a good person. I believe reflection is necessary to growth, to learning, and to professional development. When I became a professor and began to teach, it was second nature to weave reflection into my teaching practices and into student learning processes. It was also a given that reflection would be a foundational aspect of work with faculty on teaching across cultures.
I was also raised in a family where culture is discussed regularly and often deeply. It became essential for me when I began to attend and later work professionally in universities outside New Mexico to become highly introspective around teaching and learning. When I realized others were facing similar realities, it was ← x | xi → natural for me to extend this to my scholarship and work with faculty. Collaboration with Susan Diana Longerbeam has been a joy and a blessing as we learn from each other across our cultures.
SPECIAL THANKS AND DEDICATIONS
We dedicate this volume to the faculty who contributed to this book. They worked with us over several years, chose to share their hearts and minds, dug deeply and courageously into their lives—ultimately for the benefit of others—and opened themselves to vulnerability with generosity of spirit. Thank you for choosing to work with us and for publishing your work as part of this book.
We also dedicate this work to Susan's son, Leo. Susan learned she was becoming a mother on the way to Albuquerque for our first meeting for this culture and teaching project to begin our work together. This book is a milestone for our work and for Leo, who just turned five. Leo was our inspiration throughout our work on teaching across cultural strengths, faculty introspection, and developing a culture of belief in students.
—Susan Diana Longerbeam and Alicia Fedelina Chávez
← 1 | 2 →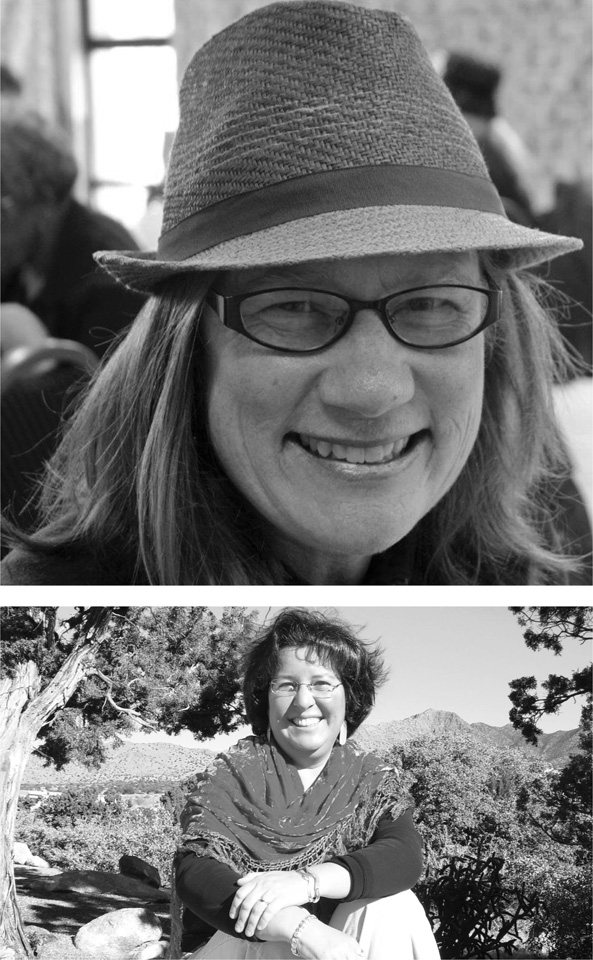 From Cultural Story TO Teaching Insight
We each have a story to tell and a purpose in life to help positively impact our communities.
—ROBIN MINTHORN
The culture and teaching autobiographies in this book emerged out of a faculty development program on culture and college teaching at two universities in the Southwest, Northern Arizona University and the University of New Mexico. Several years ago, we identified a shared sense of urgency about college success among underserved students, particularly for resident populations in Arizona and New Mexico, our home states. Teaching effectiveness across cultures is critical in a time of rapidly diversifying higher education environments. The faculty who chose to join us in exploring teaching across cultural strengths worked with us over several years, and most who began with us also chose to publish their culture and teaching autobiographies. Faculty wrote these essays within the larger context of the faculty development project on culture in college teaching, detailed extensively in our earlier work, Teaching Across Cultural Strengths (Chávez & Longerbeam, 2016).
Over several years, we have explored strengths-based and culturally resonant teaching to benefit student learning. We wrote of the need to draw on strengths from our cultural origins as faculty, in combination with the cultural strengths of students, and thereby balance our teaching to increase the possibility that all will succeed in college learning (Chávez & Longerbeam, 2016). We shared the journey we embarked upon with more than 30 faculty members at two institutions, exploring ways to transform our teaching practices by adopting a balance of cultural ← 3 | 4 → strengths to enhance student learning over time. The book offers faculty essays of cultural introspection applying in part the model, Cultural Frameworks in College Teaching and Learning (Chávez & Longerbeam, 2016) and from these essays many examples, narratives, and strategies to assist faculty in balancing pedagogical techniques and interactions with students across cultural epistemologies. This text also offers a variety of cultural introspection techniques.
Thus, this collection of faculty culture and teaching autobiographies is an outcome of several years' work on cultural introspection with the goal of improving teaching. The faculty are diverse by rank, discipline, and culture—and their perspectives and insights contributed to rich conversations on culture and college teaching. Throughout our work together, we shared and discussed our emerging culture and teaching autobiographies with one another. The faculty with whom we worked gave us the gift of their deep insights and enlivened teaching for all who participated in the culture and learning cohort. Toward the end of our faculty development project, Peter Lang made a commitment to publish these cultural introspections on college teaching, in honor of the faculty authors and through the recognition that no similar work on faculty cultural introspection about college teaching was yet available.
We hope you also are enlivened by reading these faculty culture and teaching autobiographies and find ways to purposefully go inward to learn from your own cultural ways of being as well as those of students you teach. We believe going inward can be transformational for teaching, because we discovered that when faculty reflected deeply on our early cultural influences on learning, we gained insight into our teaching practices, and we drew from the cultural strengths that students bring with them into college. Most profoundly, we discovered together a renewed focus on and compassion for students. These faculty authors are master teachers, and observing their teaching, discussing teaching, and writing about teaching throughout our work together has been an honor.
Returning to a focus on what enlivens us is important as many of us are strained by rapid changes in higher education. In particular, financial strain now emboldens a business approach to higher education, which often challenges higher education's core mission of teaching and learning. We believe counterbalances to the business model are needed in higher education now more than ever, as rapid changes in funding models result in a continual focus on business efficiencies. These trends exist at the expense of deep examination of our internal lives and of the processes that support learning, especially learning for those from increasingly diverse cultures. Instead of focusing on developing learning complexities, higher education institutions look for efficiencies and approaches with students and curricula that will work in uniform, efficient ways. These efficiencies often run counter to what actually facilitates complex learning in general and even more so across cultures and individuals. The business model permeating higher education ← 4 | 5 → is counter to what is needed to reach students in their worlds, worlds that are often different from those of faculty.
Details
Pages

XI, 226

Year

2016

ISBN (ePUB)

9781433136887

ISBN (PDF)

9781453918494

ISBN (MOBI)

9781433136894

ISBN (Softcover)

9781433131035

DOI

Language

English

Publication date

2019 (April)

Keywords

Reflection on teaching College teaching student learning Cultural self-reflection Influence of cultural aspects to teaching practice

Published

New York, Bern, Berlin, Bruxelles, Frankfurt am Main, Oxford, Wien, 2016. XI, 226 pp., num. b/w ill.