Freedom Song: Faith, Abuse, Music and Spirituality
A Lived Experience of Celebration
©2018
Monographs
XXIV, 534 Pages
Summary
This book is an autobiographical account of the development of an authentic interiority. It charts the way in which the Christian faith in which the author was enculturated was refined by her lived experience of music, abuse, forgiveness, interfaith dialogue, gender and vocation (into teaching and priesthood). The author describes how music and spirituality can create a route into forgiveness by creatively transforming («mulching») childhood abuse into celebration. Her work challenges established therapeutic models and suggests a variety of alternative tools, including created ritual.
The volume is set out as a series of meditations on the themes contained in the Lord's Prayer; it can be read in separate sections, as well as in its totality. The author's life is perceived as a crystal that can be viewed through various lenses, illustrated by different styles of writing. These include narrative accounts written in a personal style; hymns, songs and poems that condense her thinking around a theme; and more academic reflection, using other people's writing and experiences to understand her own.
Excerpt
Table Of Contents
Cover
Title
Copyright
About the author(s)/editor(s)
About the book
This eBook can be cited
Contents
Chapter 1: Our: Belonging
Introduction
Family
Dancing Classes
School
Church
University
Schools' Work
Marriage and Motherhood
Societies
Divorce
Interfaith Dialogue
Home
Winchester
Small Groups
Rediscovery
Neighbourhood Community
Identity
Music
Edgewalkers
Summary
Chapter 2: Father: A Distant Beloved
Introduction
Driving
Anxiety
My Marriage
Looking at Life
His Death
His Legacy
Summary
Chapter 3: Who Art in Heaven: Death of a Friend
Introduction
The Undertaker
The Body
Funeral Rites
Making Sense of Death
The Process of Dying
Her Life
Her Illness
The Hospice
The Vision
Return to Real Life
Priesthood
The Cost
The Angels
The Death
The Funeral
Summary
Chapter 4: Hallowed Be: Indigenous Traditions
Introduction
The Healing
Tarot
Goddesses
Pagan Customs
Celtic Christianity
Summary
Chapter 5: Thy Name: A Woman's Place
Introduction
The Gender of God
Jesus
The Trinity
The Ascension
Feminism
Women in Music
Malta
Wisdom Theology
Exclusion and Inclusion
Interfaith Dialogue
Idolatry
Gender
Summary
Chapter 6: Thy Kingdom Come: The Dignity of Difference
Introduction
The Neighbourhood Festival
The Development of the Interfaith Sharing
Space for Peace
Extending the Project
Dialogue Moving Forward
The Way Forward
Christianity and Judaism
Summary
Chapter 7: Thy Will Be Done: The Vocation to the Priesthood
Introduction
Growing Up
London
Transcendental Meditation
Motherhood and the Church
Finding Hildegard
The Movement for the Ordination of Women (MOW)
Answering the Call
St James', Piccadilly
Returning to the Course
The Vestments
The Gestures
The Local Church
Desperation
The Parting of the Ways
Preaching
Priesthood in Various Contexts
Summary
Chapter 8: In Earth: Ecotheology
Introduction
Childhood
The Garden
The Natural World and Mystery
Animals
Caravan Life
Summary
Chapter 9: As It Is in Heaven: The Liminal Space
Introduction
A Celtic Moment
The Other World
Shamanic Journeying
The Sweat Lodge
The Five Rhythms
Angels
The Near-Death Experience
Visionaries
Exorcism
The Barrier Reef
Bali
Norway
Jerusalem
The Alister Hardy Trust
Summary
Chapter 10: Give Us This Day: Gratitude
Introduction
My Granddaughter, Scarlett
My Missing Family
The Natural World
Healers
Close Friends
The Eucharist for the Abused
Opening Sentence
Dedicating Eucharists
A Special Liturgy
Holidays
The University of Peace
Poland
Travelling Gratefully
Summary
Interlude: On Not Becoming a Woman
Chapter 11: Our Daily Bread: Food
Introduction
Childhood
Dieting
Food
Dreams of Cooking
The Eucharist
Summary
Chapter 12: And Forgive Us Our Trespasses: Forgiveness
Introduction
The Marriage
Forgiveness
Trespassing
Liturgies of Separation
Summary
Chapter 13: As We Forgive Those Who Trespass Against Us: A Good Friday Thing
Introduction
The Abuse
The Death
The Journey
The Meeting
The Conversation
The Ordination
The Leaving
The Parting
Easter Fire
The Legacy
Summary
Chapter 14: And Lead Us Not into Temptation: Motherhood
Introduction
My Elder Son, Matthew
The Australian Lecture Tour
Richard, My Younger Son
The Onset of Temptation
Clearing Out
The Legacy of Guilt
Summary
Chapter 15: But Deliver Us: A Box Full of Darkness
Introduction
The Journey
Psychiatry
Process or Product
The Context
The Music
The Repressed Feminine
Lamenting the Failures
The Role of Anger
Mysticism
The Container
Loneliness
Feeing Loved
The Chants
De Profundis
Summary
Chapter 16: From Evil: Re-Balancing
Introduction
Confusions
Compensation for the Accident
Rituals
People
Holy Rood House
Music
Performances
Travel
Arthritis
Sport
Balancing
Summary
Chapter 17: For Thine Is the Kingdom: A Vocation to Teaching
Introduction
My Journey
My First Schools
The Grammar School
The Centre for Young Musicians
Teaching and Motherhood
The Local Primary School
The Local Comprehensive School
The Institute of Education
A Lecturer in Higher Education
International Reputation
My Research
World Musics
The Professorship
Foundation Music
Doctoral Supervisor
Arts as Wellbeing
Spirituality at Work
Summary
Chapter 18: The Power: The Birthing
Introduction
Rebirthing
My Birth
Early Childhood
The Blaming
Her Power
My Entry into Music
Her Effort
Her Expectations
Her Decline
My Own Motherhood
The Virgin Mary
My Mother's Last Appearance
The Motherhood of God
Summary
Chapter 19: And the Glory: Affirmation
Introduction
The Journey
The Presentation
Travelling
Croning
National Acknowledgements
Summary
Chapter 20: For Ever and Ever: To the End of My Days
Introduction
My House
Teaching
Preaching
Liturgy
Composing and Conducting
Interfaith
Books
Broadcasting
Speed
Spiritual Direction
Summary
Chapter 21: Amen: The Interior Castle
Introduction
Encountering God
Prayer
Childhood
Meditation
Specific Occasions
Recalling the Still Place
The Golden Crucifix
The Labyrinth
Building the Interior Castle
Mindfulness
Angels
Midday Office
Evening Prayer
Summary
Postlude: Mulching Experience
Bibliography
Index
Series index
Figure 1: The author and her parents at their home in Redbridge (approx. 1958).
Figure 2: The author at MA graduation in the grounds of St Hugh's College, Oxford.
Figure 3: The author conducting.
Figure 4: Space for Peace programme.
Figure 5: Community Choir in the Lady Chapel at Winchester cathedral.
Figure 6: Participants in Space for Peace.
Figure 7: The rabbi and the imam sing together.
Figure 8: Meditative artistic activity in Space for Peace.
Figure 9: The harmonium player.
Figure 10: Hildegard of Bingen (1098–1179). Vision of angels.
Figure 11: The author preaching.
Figure 12: The author with her grand-daughter Scarlett.
Figure 13: The author at Sir John Tavener's doctorate award celebration with the Vice Chancellor of the University of Winchester, Professor Joy Carter and the Chancellor, Dame Mary Fagan.
Figure 14: Sewing Machine.
Figure 15: Richard and Matthew aged about five and eight.
Figure 16: The author with Professor Grenville Hancox.
Figure 17: The author and her mother.
Figure 18: The author aged about two.
Figure 19: The author (in the front) with her mother's family. ← ix | x →
Figure 20: The author aged eleven with a challenge cup from the music festival
Figure 21: The author with her sons after the MBE ceremony
Figure 22: The author with drum
Figure 23: The author conducting in Winchester Cathedral
This book records my lived experience. Many people, both professional colleagues and personal friends, have helped me along the way. I am particularly grateful to Michael O'Sullivan for his work on Authentic Interiority and Bernadette Flanagan, who encouraged me in the early stages of the writing. I am grateful to the people whose stories are here, such as my good friends, Estelle Jorgensen and Iris Yob and my own family. I have tried to name them in my story while anonymising people who I have not regarded as helpful. The text contains poems which often contain the emotions of a situation better than prose. It also contains writing for liturgical contexts, including published and unpublished hymns and songs. I am grateful to many feminist friends who have been prepared to experiment with me (Boyce-Tillman 2014) and the liberation they achieved for me. Collaboration with Kay Norrington and the Southern Sinfonia has enabled me to develop my composing and conducting skills. Here the access to Winchester Cathedral as a performance space is due to the Very Rev James Atwell whose view of the cathedral as a place for everyone has informed not only the access that he gave to so many different groups of people but also the spirit in which that access has been granted. I am grateful to Elaine Wisdom and Elizabeth and Stanley Baxter at Holy Rood House, Centre for Health and Pastoral Care, Thirsk, Yorkshire where many of my initial ideas were interrogated. I am sad that Stanley will not see it. The Sisters of the Church (with whom I am an associate) when they were at Ham Common have supported me very effectively through much of this journey, especially Sister Aileen.
In the production of this book I am grateful to Pat Pinsent for editing and proof reading and to my good friend Sarah Van den Driessche for a final reading. The University of Winchester provided research support. My colleague Dr Malcolm Floyd helped me to develop many of the ideas and Dr Olu Taiwo contributed a great deal to my understanding of other cultures. Dr Ian Sharp helped me with my entrance into the world of hymnody. Dr Sarah Morgan (Morgan and Boyce-Tillman 2016) appears many times, not least ← xi | xii → in our uplifting funeral. The late Professor Mike LLewellyn, Professor Paul Light, Professor Elizabeth Stuart, Professor Joy Carter, Dr David Walters, Dr Nicola Barden, Dr Terry Biddington, the Rev Chris Day and Professor Simon Jobson have supported my work in a variety of ways. At North West University, South Africa, I am grateful to Professor Hetta Potgieter and Liesl van der Merwe for their continued encouragement and opportunities to share my work. Many friends have encouraged me along the way, especially the Rev Wilma Roest, the Rev Bill Scott, the Rev David Page, Sue Lawes, Dr Carol Boulter, Canon Brian Thorne, Dr Marian Liebmann, Jill Simmonds, Professor Michael Finnissy, Adriana Marian, Ianthe Pratt and Myra Poole. I am very grateful to Lucy Melville at Peter Lang for her encouragement in setting up the series Music and Spirituality, in which this book sits. All of these people encouraged me to write this book. I hope that it will enrich other people's journeys.
I am grateful to my two sons – Matthew and Richard and my granddaughter, Scarlett – some of whose stories appear in this book – for their continued encouragement of my creative enterprises. I have written this book so that they will know my story from my lips rather than by sorting through my possessions. It is dedicated to them.
The Rev Dr June Boyce-Tillman MBE, PhD, MA, LRAM, FRSA, FHEA, January 2018
Professor of Applied Music, Artistic Convenor for the Centre for the Arts as Wellbeing, University of Winchester. Extraordinary Professor North-West University, South Africa
I've tried to be good,
For I know that I should,
That's my prayer at the end of the day.
This prayer from Donald O'Keefe, whose ballad At the end of the day was much sung during the Second World War and popularised by Harry Secombe, was my party piece when I was quite young. Somehow it reached my innermost being.1 This is perhaps because deep in the human condition is a desire to make meaning out of their existence. This is the story of my attempt to live authentically:
living from a state of relational self-presence of a particular kind. The kind of self-presence I have in mind is not static but dynamic. It is grounded in a capacity for self-transcendence that empowers the person to function in his or her common human knowing and choosing … relationality, reflectivity, responsibility, and reflexivity, that fidelity to beauty, intelligibility, truth, goodness and love, requires in the concrete.2
He sees this disciplined practice as transformative (O'Sullivan 2012). I have used O'Sullivan's analytical frame to interrogate my own authentic interiority within the Christian tradition, although it often critiques this. It is an example, of how lived experience may challenge external authority. This long journey reflects my basic curiosity, which has resulted in my exploration of many of the rooms referred to in Jesus's statement that his Father's House contains mansions.3 Whereas some people are content to live in a single room in that mansion, I have wandered around it, sometimes ← xiii | xiv → solemnly, sometimes playfully (Crawley 2016). So I have worked towards authenticity by making use of elements from a variety of other religious/spiritual traditions; nevertheless, I was enculturated into Christianity. So it is the central prayer of Christianity, the Lord's Prayer, that is the one which provides the underlying framework for my personal story.
Structure
This book is a meditation on a journey into God – an understanding of the multi-faceted nature of the Divine. Many chapters are accounts of episodes where the everyday and spiritual are intimately bound together, so linking interiority with materiality. Philip Sheldrake sees the need to bring these back together; so that interiority is linked with social existence, the experiential with action and an elevated sense of the spiritual with the mundane (Sheldrake 2016). Themes such as repentance, reconciliation, the use and misuse of power, community, creativity and forgiveness run throughout the book and are drawn together in the postlude.
This series of meditations on the themes of this prayer are a means of reflecting on my interiority; the book can be read in separate sections as well as in its totality; and need not necessarily be read in the order set out here which follow the pattern of the Lord's Prayer. I have used a variety of different styles of writing: narrative accounts in a personal style; hymns, songs and poems that condense my thinking around a theme; together with some sections in a more academic style, using other people's writing and experiences to understand my own.4 This pattern sees my life as a crystal viewed through a number of different facets in line with the academic methodology of crystallisation:
Crystallization combines multiple forms of analysis and multiple genres of representation into a coherent text or series of related texts, building a rich and openly ← xiv | xv → partial account of a phenomenon that problematizes its own construction, highlights researchers' vulnerabilities and positionality, makes claims about socially constructed meanings, and reveals the indeterminacy of knowledge claims even as it makes them. (Ellingson 2009 p. 4)
At the end of each chapter are questions which are posed in the hope that the book will enable readers to reflect on their own life journeys.
Life Journey
The use of the framework of the Lord's Prayer means that the structure is not chronological. So I will begin with an overview of my life. This starts with the story of two families who lived next door to one another in the New Forest. One family was the result of the marriage between a seamstress with acute asthma (who died ten years before I was born) and a gardener on the great estates, who sang tenor in a church choir for fifty years. The younger of their two daughters, my mother, was a woman with a number of complex problems.
The other family resulted from the marriage between the daughter of a diplomat, who had been cut off without a penny, because her husband was below her station: the village postmaster who was also the village dance band pianist. (My first encounter with the piano was sitting next to him while he played dance tunes.) They had two sons: the elder died aged twelve, while the younger, my father, was a very frightened man, afraid almost of his own shadow.
My mother worked as a secretary, a job she gave up when I was born as she wanted to devote her life to her child. My father left school at fourteen and was apprenticed to a refrigeration repair firm. He worked with them until he retired at sixty-five and died after six months.
They waited over ten years for a baby, who was conceived during the war – my father being too frail to be in the army. My forty-year-old mother's waters broke at six months and it looked as if her long sought-after baby would be still-born. She was rushed to a cottage hospital in the New Forest ← xv | xvi → where she was given 'twilight sleep'. The baby was born and given to her mother as her 'June' baby – so June I stayed.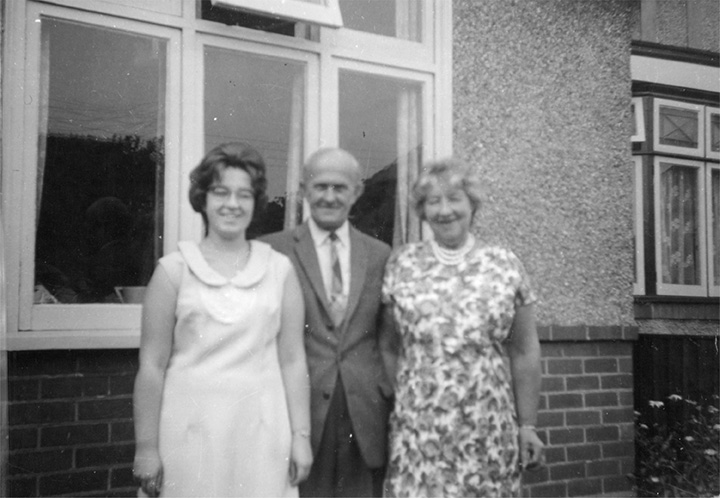 We all went to Church regularly and my mother was very religious. Church played a very significant part in our life together and I was immersed in rural Anglican Church life from my earliest days.
In the war, during the frequent raids on Southampton I was put in the Anderson shelter in a neighbour's garden while the adults huddled in the house with their heads under the table, though their bottoms very vulnerable (so I am told!). One part of an internal wall in our bungalow was damaged; a cornice regularly fell out when a door was slammed.
The difficult parts of my childhood involve:
• Repeated sexual abuse by members of my close family and others
• My mother having a nervous breakdown when I was three and my being sent to live with my aunt and cousins, where I began to be bullied
• Partial loss of sight at seven, with no one to tell ← xvi | xvii →
• Regular and repeated bullying in a girls' grammar school which involved associating with a social class that I was not prepared for – classmates were both jealous of my intelligence and critical of my shape and social class
• No close friendships until about twenty years old
• The onset of depression
The good parts are:
• A close relationship with God who was my only reliable friend for that time, something supported by my parents' regular attendance at church
• Dancing lessons and then piano lessons
• A spirituality that involved visionary experiences
• A love of school and a determination to be a teacher from the moment I set foot in the village school at five
• A well-developed imagination that I used to compose musical pieces, poems and stories
I went to Oxford, in 1962, to read Music, in the face of opposition from my headmistress, who wanted me to read Latin and Greek. Out of my social class, I felt exposed and terrified of making a mistake. The academic work was easy compared with the social life.
Oxford was sexist. In our year in Music, there were thirty-six men and six women, with lecturers who wished women were not there. We women were ill-prepared for the course: three of the group failed prelims and were sent down. Misogynist jokes were the order of the day and what the course taught me, through its hidden curriculum, was that since I was not old, male, deaf, a German or Italian speaker, I was not the sort of person who could compose or be a real music leader.
I came to London to do a PGCE in 1966 and lived in a Christian community in Kensington Church Street. The local Anglican Church was somewhat unfriendly; so I joined the Methodists in Notting Hill, where they were experimenting with liturgy after the race riots. The Ecumenical Centre in Notting Hill brought the churches together under Brian Frost, a prominent and radical Methodist; at the Centre, songs were being written ← xvii | xviii → and festivals being organised and I met Ianthe Pratt, a liturgical innovator, to whom I owe a profound debt. This was my first encounter with real liturgical innovation.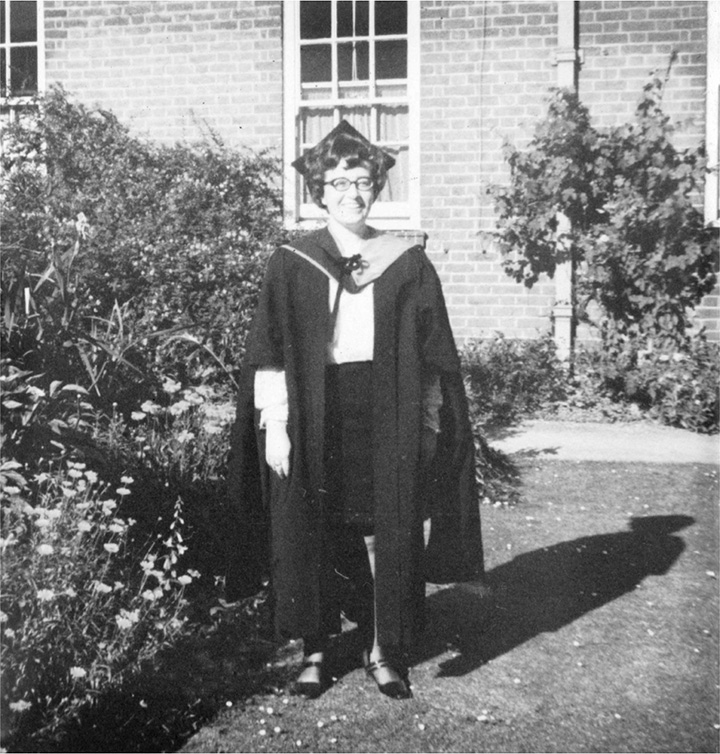 I had never seen poverty on this scale. I had never worked alongside different races before. I became a social activist – sang protest songs and learned the guitar. I wish I had taken joint membership of the Methodist Church as the Anglican/Methodist conversations were happening then; ← xviii | xix → despite this, I was on the leaders' meeting during my time, because Notting Hill Methodists were concerned with ecumenism.
I decided not to teach in a girls' grammar school but to experiment with exploring composing with primary school children. This was a new venture then, and I still remember the anxiety in the early days. Eventually, I did become head of music at Burlington grammar school for girls and ran multiple choirs, orchestras and folk groups that appeared on radio and television. They were halcyon days. I was in the right place at the right time doing the right thing. I wrote books about composing with children.
I married and left teaching to give birth to my first child. This was a complex and dark time. My father became ill and died when I was six months pregnant. He knew he would never see his first grandchild, for whom my mother was then knitting wildly. His death left me with the two things that were going to be most difficult, simultaneously: becoming a mother myself, and caring for my own mother, who proceeded to die slowly during the next seven years, most of them with me. She was soon doubly incontinent and unable to walk; I had, in effect, three children. During the same period, my mother-in-law developed cancer and died, so we had lost three grandparents by the time the children were about seven. I remember the time as a nightmare: too many demands and very little support. I threw myself into playgroups with the children and experimented with allowing very young children to explore sound. I set up a Family Centre and gradually crept back into teaching as my own children started school. I taught composing in a variety of educational contexts and started a PhD on children composing.
The negative parts of this period are:
• The depression that had begun at university
• Some attempts at suicide and the beginning of my contact with psychiatric services. This terminated before my marriage and only started again after the birth of my second child
• The emotional effects of birth and death so close together meant a deep emotional turmoil adding to the effects of my childhood
• My mother died
• The flaws in the psychiatric services: they prescribed toxic medication and allocated me to a therapist who committed suicide ← xix | xx →
• My husband fell in love with someone else, which led to a baby being conceived while I was having a hysterectomy
The good parts are:
• My life was held together by transcendental meditation,5 which took me into Hinduism although I still went to church. Eventually, this turned into a contemplative tradition that has held me together through it all. Regular retreats enabled me to survive
• It also started my interfaith journey, which has taken me into many of the traditions and enabled me to synthesise a number of new ideas and practices into my own faith. I organised an interfaith act of sharing. Throughout it all, I was centred in my Christian practices of the Eucharist and prayer
• I encountered the Holy Fools and especially Sandra Pollerman, who enabled me to find the humour within myself
• I started to get involved in feminist theology and see how feminist thought could enable me to understand my situation
• My professional reputation grew. I had a PhD and went on lecture tours, including a six-week one of Australia
• I wrote and edited a number of books in the area of music education
Eventually I was divorced. I took on a mortgage that might have lasted till the age of seventy. I moved out of my house. The boys' father and I were given joint custody and care and control; so the children moved between us. The Inner London Education Authority was closing; I had no idea what would happen to my part-time income. So I took a job in music education at Winchester and arranged a life moving between the two cities.
I managed to get out of the clutch of the psychiatric services and discovered a great deal of alternative therapy in the New Age, which enabled me to put the medication behind me. At that point, I became aware of the extent of the complexity of the hand that my childhood had dealt me. Many of my memories had been hidden up till then. ← xx | xxi →
I started to write hymns and compose other pieces. I entered into experimental liturgy groups, many of them composed of women. I dealt with my childhood story by means of liturgy and composing and poetry. I broke off relationships with my mother's family while working at my relationship with her.
I had a love/hate relationship with Church with all its dilemmas about women's authority but eventually, after a long journey, fulfilled the vocation to be a priest that I had had since the age of five.
While my own temperament, with its highs and lows, is difficult to manage, my faith helps me to do so. This story is really about how this aspect of my life has worked to enable me to develop an authentic interiority. I have begun to trust a circle of close friends and to share my story, both musically and in words, with wider groups of people. This book is really an attempt to see the way in which all of my life hangs together.
I find trust extremely difficult, as my earliest experiences of people were that they were untrustworthy. God will always be more reliable for me than people. That Divine love is for me most safely expressed through the natural world. My creativity has enabled me to transform my complex childhood into something beautiful. I have been very fortunate.
Timeline
1943 30 June: birth in Lyndhurst, Hampshire
1946 First episode of abuse
1948–50 Redbridge village Infants School, Hampshire
1950 Second episode of abuse – to last twenty years
1950–5 Maybush School (all age), Southampton
1955–62 Southampton Grammar School for Girls
1962–5 St Hugh's College, University of Oxford
1965–6 Institute of Education, University of London. Living in Bickersteth House community, Kensington, Working in Notting Hill Methodist Church ← xxi | xxii →
1966–7 Class Teacher with responsibility for Music, Southfields Junior Mixed School
1966–72 First breakdown. Treatment in St Mary Abbotts Hospital, Kensington
1967–9 Class Teacher with responsibility for Music, Hogarth Junior Mixed School
1969–76 Associate Editor at Stainer and Bell. Projects for BBC Schools Broadcasting
1969–73 Head of Music Department, Burlington Grammar School for Girls
Details
Pages

XXIV, 534

Year

2018

ISBN (PDF)

9781788742207

ISBN (ePUB)

9781788742214

ISBN (MOBI)

9781788742221

ISBN (Softcover)

9781788742191

DOI

Language

English

Publication date

2018 (November)

Keywords

Published

Oxford, Bern, Berlin, Bruxelles, Frankfurt am Main, New York, Wien, 2018. XXIV, 532 pp., 23 fig. b/w