Inside the Upheaval of Journalism
Reporters Look Back on 50 Years of Covering the News
Excerpt
Table Of Content
Chapter Four Diversity: A Work in Progress
Chapter Five Politics: Reporting in the Age of Distrust
Chapter Six International Reporting: A World of Difference
Chapter Seven Criminal Justice: The Journey from "Give Me Rewrite!"
Chapter Eight Medicine: From Gee-Whiz to Hard-Edged
Chapter Nine Business: How Big Media Missed Small and Personal
Chapter Ten Covering the God Beat in a Time of Change
Chapter Eleven Book Publishing: Authors on the Front Line
Chapter Twelve J-Schools: In the Wake of New Media
Postscript: An Informed News Consumer's View
Index
Series Page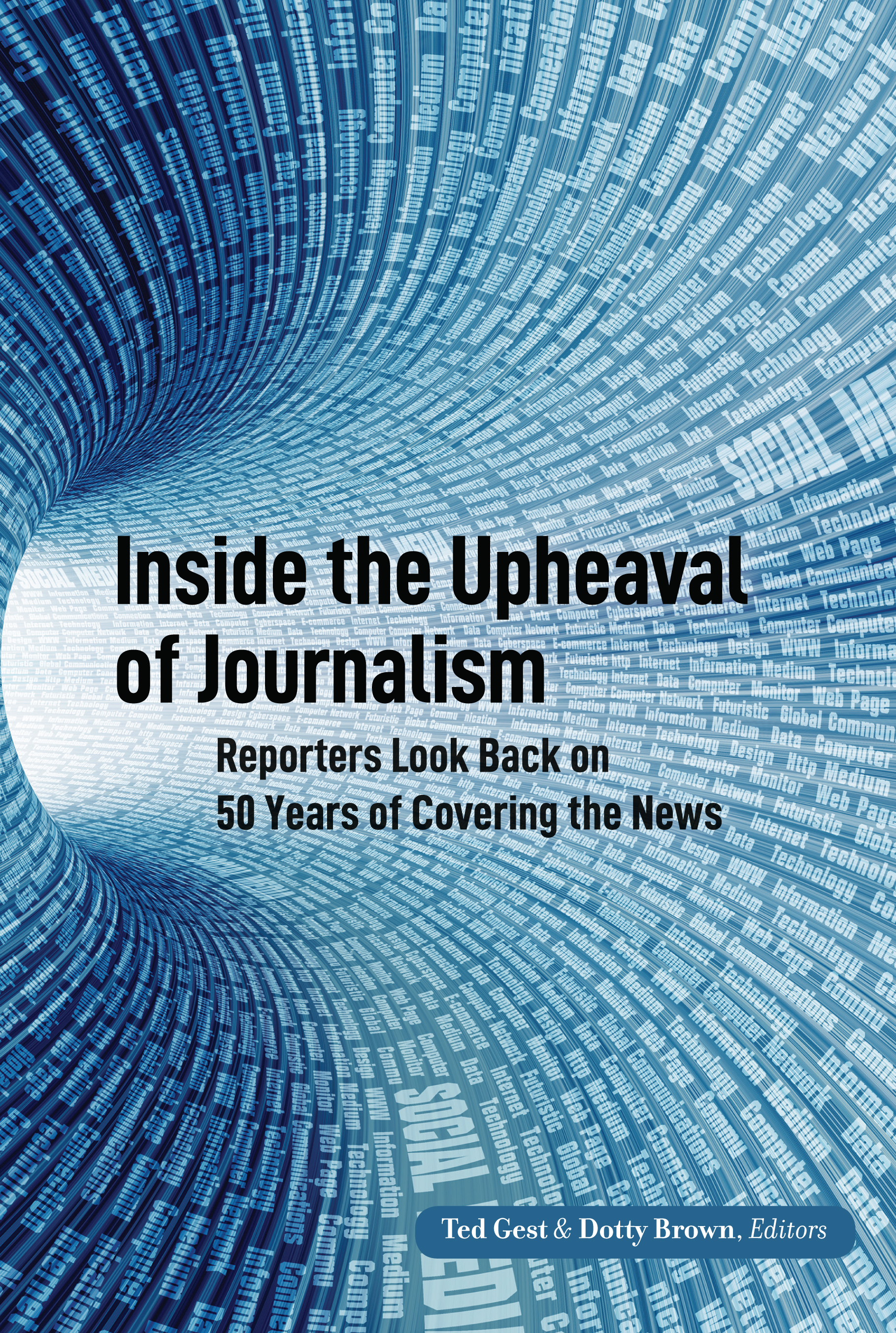 Inside the Upheaval
of Journalism
Reporters Look Back on 50 Years
of Covering the News
EDITED BY
Ted Gest and Dotty Brown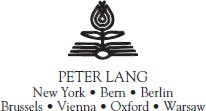 Library of Congress Cataloging-in-Publication Data
Names: Gest, Ted, editor. | Brown, Dotty, editor.
Title: Inside the upheaval of journalism: reporters look back on 50 years
of covering the news / edited by Ted Gest and Dotty Brown.
Description: New York: Peter Lang, 2020.
Series: Mass communication and journalism; vol. 28 | ISSN 2153-2761
Includes bibliographical references and index.
Identifiers: LCCN 2019032815 | ISBN 978-1-4331-6777-5 (hardback: alk. paper)
ISBN 978-1-4331-6778-2 (paperback: alk. paper) | ISBN 978-1-4331-6781-2 (ebook pdf)
ISBN 978-1-4331-6782-9 (epub) | ISBN 978-1-4331-6783-6 (mobi)
Subjects: LCSH: Journalists—United States—Biography. | Journalism—United
States—History—20th century. | Journalism—United
States—History—21st century. | Journalism—Technological
Innovations—United States.
Classification: LCC PN4871 .I48 | DDC 070.92/2 [B];—dc23
LC record available at https://lccn.loc.gov/2019032815
DOI 10.3726/b16118
Bibliographic information published by Die Deutsche Nationalbibliothek.
Die Deutsche Nationalbibliothek lists this publication in the "Deutsche
Nationalbibliografie"; detailed bibliographic data are available
on the internet at http://dnb.d-nb.de/.
© 2020 Ted Gest and Dotty Brown
Peter Lang Publishing, Inc., New York
29 Broadway, 18th floor, New York, NY 10006
All rights reserved.
Reprint or reproduction, even partially, in all forms such as microfilm,
xerography, microfiche, microcard, and offset strictly prohibited.
About the author
Ted Gest has covered criminal justice over a half-century for the St. Louis Post-Dispatch, U.S. News & World Report, and The Crime Report, where he is Washington correspondent. He is president of Criminal Justice Journalists and former Chairman of the Council of National Journalism Organizations. He is author of Crime & Politics (2001).
Dotty Brown oversaw numerous prize-winning stories during her career at the Philadelphia Inquirer, including a Pulitzer Prize. She served as Science and Medical Editor, Education Editor, and Editor for Multimedia and Projects. She was named Knight Ridder Journalist of the Year. She is author of Boathouse Row, Waves of Change in the Birthplace of American Rowing (2016).
About the book
In the spring of 1969, 101 students received master's degrees from Columbia University's prestigious School of Journalism, where they had learned the trade as it was then practiced. Most hoped to start a career in newspapers, radio, television or magazines, the established forms of journalism of that era. Little did they realize how the news world they were entering would be upended by the internet and by the social forces that would sweep through the country over the next 50 years.
This book tells the story of the news media revolution through the eyes of those in the Class of 1969 who lived it and helped make it happen. It is an insider's look at the reshaping of the Fourth Estate and the information Americans now get and don't get—crucial aspects of the vibrancy of democracy.
"This book by veteran journalists is the best analysis I've seen of the precarious state of American journalism and the danger that alone poses to our democracy."—Bob Schieffer, CBS News
"The book's seasoned journalists…confront the challenges veterans and newcomers face as technology changes the reporting dynamic ever faster, but not always with good results." —Charlayne Hunter-Gault, award-winning journalist and author
"This is an inspired examination of what's happened to American journalism over the past 50 years, artfully told by people who lived it, who helped shape the best of it, and who warn us of the perils of the present day."—David Boardman, Dean, Klein College of Media and Communication, Temple University
"Together, the authors show how the core values of Columbia Journalism School shape diverse careers and strengthen our profession."—Steve Coll, Dean, Graduate School of Journalism, Columbia University
"This book is a powerful reminder that journalism is a noble calling fi lled with honest professionals dedicated to fairly and accurately pursuing the truth and informing the public…"—Michael Isikoff, Yahoo News
This eBook can be cited
This edition of the eBook can be cited. To enable this we have marked the start and end of a page. In cases where a word straddles a page break, the marker is placed inside the word at exactly the same position as in the physical book. This means that occasionally a word might be bifurcated by this marker.
←xii | xiii→
WHY THE CLASS OF 1969 WROTE THIS BOOK
America was reeling as 101 graduate students, hoping to create a better world, arrived at the Columbia University School of Journalism for a one-year master's degree program in the fall of 1968. Just months before, on April 4, the Rev. Martin Luther King had been assassinated on the balcony of the Lorraine Motel in Memphis, where he had come to support the city's sanitation workers. Two months later, on June 4, U.S. Senator Bobby Kennedy, who was running for president, was murdered after a speech in Los Angeles. Urban rebellions in cities across the country the previous few years had killed more than 100 people and injured thousands. Columbia itself had not been spared: in student protests against the Vietnam War and the university's military contracts, 132 students, four faculty, and 12 police officers had been injured and 700 arrested that spring when 1,000 police officers converged on the campus to evict protestors who had occupied several buildings.
Members of the J-School Class of 1969 would forge unique bonds in these fraught times, although we chose separate paths within the school's curriculum: Some poured their energy into gumshoe reporting on New York City's streets. Some were drawn to TV news, which was gaining increasing credibility and viewership in the 1960s, as live coverage of events such as President Kennedy's assassination and its aftermath in 1963 mesmerized the country. And some would ←xiii | xiv→try their hands at the "New Journalism" of Truman Capote and Hunter Thompson and create an intense little literary magazine.
But we were all united in the belief that accurate and fair reporting, regardless of the medium, was what our country needed. We also felt we had to be good listeners, and some of us bonded more intensely at a weekend "sensitivity training," where we opened ourselves up to each other in an atmosphere of trust—an approach we hoped we could carry into our careers.
The Class of 1969 graduated into a chaotic world where both women and minorities were at a disadvantage, gay people were well-closeted, the morality of America's government was questioned, and President Richard Nixon's Watergate scandal was yet to happen. We had no idea of the ties that would keep us together over the decades.
Thanks to our late class member Gordon Thompson, internet services director for the New York Times, we had our own email list, the only online class discussion ←xiv | xv→group independent of the J-School. There, we would lend support when one of us fell ill or lost a job. When a fearless Haitian radio journalist was assassinated in 2000, we were there for his wife, our classmate Michèle Montas-Dominique, and 40 of us signed a letter to the government of Haiti asking for justice. We rose in unison again in 2017 to urge J-School dean, Steve Coll, to condemn President Trump's vilification of the news media as "the enemy of the people."
Every five years, when the J-School held its class reunions, we would gather at a classmate's apartment in New York City to share with each other the latest iterations of our life journeys. One of these was held when one of our own classmates, Tom Goldstein, was dean of the school.
Journalistically, we have experienced the rise and fall of newspapers, an erosion in TV news viewership, the emergence of the internet and new sources of news including Slate, Vox, BuzzFeed, Politico, HuffPost, the Daily Beast and Fox News, the erosion of individual privacy, rising public cynicism, and distrust of the press. Indeed, the advent of unwarranted charges of "fake news" has shaken our cherished profession as never before.
We were also in the vanguard of a push to diversify the press, with women and minorities in our class breaking into largely all male, all white newsrooms. Such change over the decades has made the news media more attuned to an increasingly diverse country.
It was on group emails more than a year before our 50th reunion that classmate Kenneth Tiven, a veteran CNN producer, suggested that we write a book about how journalism had changed over the half-century since our graduation, from 1969 to 2019. In dozens of shared emails, we debated its structure and purpose. Then we rose to the challenge. We had witnessed unprecedented changes in the news business first-hand. We would tell the stories through our own experiences.
Once again, we pulled together, with more than a dozen writers volunteering to interview others in the class and do the contextual research and reporting that will give readers an inside view into the evolution of such issues as religion, business, medicine, diversity, politics, crime, and more over 50 years, and how journalists responded, even as they were buffeted by the economic and political upheavals of our trade.
As we remain intent on making our world a better place, we hope our book will inspire the next generations of journalists to do the same.
←xv | xvi→
←xvi | xvii→
This book is our story, and it could not have been written without dozens of members of the Columbia University School of Journalism Class of 1969 cranking it out on deadline, as we journalists like to say. So, first we want to thank everyone in the class for rallying around this project. In particular, we owe our appreciation to those who authored or co-authored the chapters, taking "feeds" from their classmates and putting our experiences into historical context.
We also thank Columbia J-School Prof. Michael Schudson, himself an expert on how journalism has changed over the decades, for his advice on the book, as well as Robert Papper, Columbia J-School 1970, who provided material from his annual survey on the broadcast news business for the Radio Television Digital News Association.
We are grateful to Peter Lang Publishing, where series editor Lee Becker immediately embraced the idea for this book and made important suggestions to improve it, and acquisitions editor Erika Hendrix guided us through its writing and production.
←xvii | xviii→
←xviii | xix→
Dotty Brown (Co-editor and Women) was a reporter and editor for 30 years at the Philadelphia Inquirer and "Journalist of the Year" for the former Knight Ridder news chain. She is the author of Boathouse Row, Waves of Change in the Birthplace of American Rowing.Alan Ehrenhalt (Politics) covered politics at the Congressional Quarterly, Washington Star, and for 25 years at Governing Magazine, where he was executive editor for most of that time. He is the author of The United States of Ambition, The Lost City and The Great Inversion.
Carla Fine (Book Publishing) has written ten books, including the international best seller No Time to Say Goodbye: Surviving the Suicide of a Loved One. She is a featured speaker and conducts workshops on writing as a pathway to healing.
Sylvana Foa (International) covered wars in Vietnam, Cambodia and Lebanon and reported coups, earthquakes and upheaval in a dozen countries. She held the titles of UPI Asia Pacific Editor, UPI Foreign Editor and Univision VP for News. In 1996, she was named Spokesperson to the Secretary General of the United Nations, the first woman to hold the position.
Ted Gest (Co-editor and Criminal Justice) has covered crime and justice for most of his 50-year career—at the St. Louis Post-Dispatch, U.S. News & World Report, and TheCrimeReport.org. He has published a daily news digest on criminal justice since 2003 and heads the national non-profit group Criminal Justice Journalists.
←xix | xx→
Tom Goldstein (Journalism Education) served as dean of the graduate schools of journalism at Berkeley and Columbia universities. He is the founding dean of the Jindal School of Journalism outside New Delhi and is the author of several books on journalism ethics.
Martin Gottlieb (50 Years) held top editing posts at the New York Times, International Herald Tribune, Newsday, Daily News, and the Village Voice. As editor of The Record of Bergen County N.J., he oversaw prize-winning coverage of its expose of the massive, politically ordered traffic jams at the George Washington Bridge.
David Gumpert (Business) was a reporter for the Wall Street Journal as well as an editor with the Harvard Business Review and Inc. magazine. He also authored or co-authored ten books including, How to Really Create a Successful Business Plan, The Raw Milk Revolution, and Inge: A Girl's Journey through Nazi Europe.
Richard Knox: (Medicine) reported on medicine and health care for 47 years at the Boston Globe and NPR's Science Desk. He is author of Germany's Health System: One Nation, United, with Health Care for All.
Allan Mann (Copy Editor and Postscript) finished a career in journalism, education and public relations as Vice President of Public Affairs for Kaiser Permanente. He later taught public relations and business communications at the college level and now does pro bono communications consulting for community non-profits.
Michèle Montas-Dominique (International) devoted her career to human rights, justice and freedom of the press and suffered the consequences of doing so. Radio Haiti, which she ran with her husband, was attacked; he was later assassinated. An award-winning journalist, she served as Spokesperson for the Secretary General of the United Nations.
Marquita Pool-Eckert (Diversity) was an Emmy-winning television news producer at CBS Evening News and a senior producer at CBS News Sunday Morning. She also taught journalism at Hunter College, CUNY and the Columbia University Journalism School.
Karen Rothmyer (International) worked for publications ranging from the Wall Street Journal to The Nation magazine, where she was managing editor. She spent 10 years in Kenya, teaching journalism and served as the country's first public editor.
Susan Spencer (50 Years) covered the environment, medicine, Congress, and the White House during more than 30 years as a correspondent for CBS News. She joined the newsmagazine "48 Hours" in 1993 and is an occasional contributor to CBS Sunday Morning.
Tammy Tanaka (Religion) has been a lifelong student of spiritual and religious issues. She spent the first part of her career as a staff writer for Religion News ←xx | xxi→Service and later was a special education teacher, working with emotionally disturbed children.
Kenneth Tiven (Technology) kept pace with rapidly changing technology as a television reporter, anchor, producer, and manager. The largest part of his career was at CNN where he held responsibility for the interface of technology and news. He helped launch 30 media channels, many abroad, and CNN.com.
Terry Wolkerstorfer (International) focused much of his professional energy on Vietnam, serving in the AP Saigon bureau during the war and later starting a humanitarian aid project there. He was a reporter and editor at the Minneapolis Star and taught international journalism.
Also making a significant contribution was class member Leslie Berkman, among the first women to cover hard news at the Los Angeles Herald-Examiner and the Orange County edition of the Los Angeles Times. She was also a business reporter at the Press Enterprise (Riverside, California). Her interviews with former colleagues helped bring to life several chapters of the book.
←xxi | xxii→
←0 | 1→
Fifty Years of Journalism:
A Sweep of Change
Graduating from the Columbia University School of Journalism in the spring of 1969, Martin Gottlieb and Susan Spencer entered into a news world that would change dramatically over the course of their careers. Neither they, nor anyone else for that matter, could envision how profound those changes would be.
Back in 1969, many newspapers—the career path which Gottlieb took and reflects back on—were still on the upswing, cash cows that would flourish for another two decades before starting a relentless decline in both circulation and revenue. The changes would kill jobs and newspapers alike, leave many communities bereft of local reporting, and multiply the responsibilities of print journalists, requiring them to take photographs and videos and file repeatedly throughout the day to social media and websites while still reporting and writing stories for the next day's paper.
Television news, too, would be transformed. Spencer, a long-time CBS-TV correspondent would herself experience those changes. Video instantaneously transmitted by anyone with a smart phone from almost anywhere in the world would ultimately replace unwieldy tapes that once took days to ship and edit before being viewed by the public. Broadcast news organizations staffed by vetted journalists would lose ground to a wild west of social media where such hallowed tenets of journalism as fairness, objectivity, and accuracy were often ignored if not spurned. The notion of America trusting a single news source, as was true in the days of CBS-TV anchor Walter Cronkite, would be replaced by a cacophony of broadcasters, both professional and amateur, voicing many truths—or untruths—confounding the nation.
←1 | 2→
The assault on these two pillars of the news began almost imperceptibly on October 29, 1969 just months after Gottlieb, Spencer and 99 other young journalists set out on their careers. On that day, a student at the University of California at Los Angeles typed the letters "l" and "o" (for "log on") and sent them electronically 350 miles away to the Stanford Research Institute. That tiny accomplishment marked the birth of the internet.
←2 | 3→
NEWSPAPERS: A STORIED PAST, A FRAGILE FUTURE
BY MARTIN GOTTLIEB
My interest in newspapers began when I was in grade school and my father took me to the composing room of the trade journal publisher on West 12th Street in New York City where he worked as a Linotype operator. There, amid the cacophony and bustle, the vats of molten lead, and the dinosaur-like Linotype machines that ate the lead and molded it into print-ready paragraphs, his co-workers set my name in Bodoni, Cheltenham, Franklin Gothic, and more type faces. Thirty-six points or better. I was hooked.
My father was still setting type when I went to journalism school, but rather than feeling undiluted pride in the generational handoff, he had doubts about whether that was where I should be. In the five years before, four of New York City's seven English-language dailies had closed. The first to go, the New York Daily Mirror, boasted the second largest circulation in the country at the time.
Since Walter Cronkite had nursed America through the assassination of President Kennedy in 1963, the same year the Mirror closed, it was clear that newspapers' primary reason for being—delivering the news—had been usurped. Television news was king. Maybe, my parents suggested, I should become a teacher or a lawyer.
I'm glad I didn't. I've made it through 50 rewarding years of newspapering, the last 20 under the shadow of a looming new technological giant that belatedly proved my father right about the future of the industry that raised us into the middle class.
There have been developments good, questionable and downright bad for newspapers over the past half-century, but none has been as existential as the one they face in 2019.
With the exception of a few quality national publications that seem to be solving the digital transition, newspapers are staggering. Many of them are already dead. With the digital revolution overwhelming the Gutenberg one of the fifteenth century, the question is not whether any newspapers will be around in 50 years; it's whether they will exist in 10.
Thanks to digital readership, any number of newspapers have a greater circulation than ever. But that most typically is through clicks on a handful of stories read for a handful of seconds rather than through the packaged, department store-like assemblage that has defined the newspaper in print and, later, through its desktop home page, as well.
As the nature of the news product has changed, the influence of legacy publications has shrunk, and the ad revenue they attract hardly floats the boat.
←3 | 4→
Lost in good part, at least to me, is a special reading experience, a personal one in which a newspaper took its place at the dining room table much like a visiting aunt or uncle, with a character as unmistakable as theirs. In their print editions—and to one extent or another in their digital ones—newspapers at their best have always undertaken a range of responsibilities and displayed a range of emotions on the same page: They could explain a budget, fuel a crusade, pick a fight, and deliver the comics. As they imparted the news, they revealed their vitality, character, gravitas, and quirks. They made mistakes, but for the most part got up the next day and tried harder.
In jeopardy, too, is the non-verbal language the best newspapers use to communicate with readers—the subtle presentation of articles in a way that conveys the publication's personality and what it thinks is most important and interesting. This became a consuming interest and responsibility when I served as weekend editor of the New York Times and, with a lot of wise staff members, looked at blank pages that would become front pages. Was a headline worth one column or two, and if two, how many lines should it take and what size? Ital or Roman? All ←4 | 5→caps or upper and lower? How many "reefers" to sidebars should be included before the end of the front-page run?
Each inflection played its role in helping to define for the reader how the paper saw the world, and itself. So did the mix of stories chosen for the page—the balance between hard news and soft; news analyses and narratives; our own enterprise and the stuff everyone was chasing; and the offerings of all the Times's desks—foreign, national, local, business, science; sports, culture, style, and more.
Nothing's quite emerged online to match it all.
The putting-it-together part was the treasured heart of my professional life as a reporter, desk editor, and, at some places, the editor. The drive for the story will survive any technological innovation, and already has been enhanced immeasurably by the digital revolution. Largely diminished are those fabled reporters who could worm their way through layers of courthouse documents that few people knew existed—the veterans who even figured out how to count tax stamps on recorded deeds to figure out what properties really sold for. Today, there's a wealth of information transparent and available with a finger tap.
Diminished, too, is the raucous newsroom camaraderie that, for me, reached a peak at the New York Daily News, when our rather intense night city editor, Dick Blood, commanded us to P.J. Clarke's at our shift's end at 1 a.m. for three hours of drinking, often in the company of George Steinbrenner, various former New York Yankees (Mantle included), and the self-professed world's greatest police reporter, Pat Doyle. When Doyle, who spoke of himself in the third person, stuck to the facts, he was brilliant—a telephone virtuoso, with identity-stretching salutations. When he moved beyond that, he described himself as in the company of Twain and Hemingway.
Now, readers can sculpt their own news feeds amid valid concerns over what may get lost in the process—contrarian viewpoints, local news, serendipitous discoveries, water-cooler debates built on shared reading experiences.
From the standpoint of Gutenberg's children, plenty of jarring statistics underscore the severity of the situation. About 1,800 of the 9,000 daily and weekly metropolitan and community newspapers that were published in 2004 have merged or gone out of business, according to a study by the University of North Carolina's School of Media and Journalism. That leaves 2,000 of the country's 3,143 counties with no daily and 171 of them with no newspaper at all. More than three million people live in those places.1
Nicco Mele of Harvard's Shorenstein Center on Media, Politics and Public Policy says, "It's hard to see a future where newspapers persist." He predicts that half of the surviving newspapers will be gone by 2021.2
Newspaper newsroom employment fell from 71,000 in 2008 to just under 38,000 in 2018, according to the federal Bureau of Labor Statistics.3 Those with ←5 | 6→college degrees who continue to work in newsrooms earn $8,000 less a year than the median for all college-educated workers, according to a Pew Research Center analysis of census data.4 Because of the demands of the internet, daily beat reporters' lives have changed dramatically. Rather than having hours to dig into a story unencumbered, they have to file for the web, Twitter, Facebook, and Instagram, and many of them shoot video, too. That does a lot for spreading a story, at the cost of building one.
Meanwhile, on the economic front, print advertising revenue fell from about $49.4 billion in 2005 to $14.3 billion in 2018.5
While my journalism school class studied at Columbia, Time magazine still published an annual list of the country's 10 best newspapers, studded with terrific regional papers, often owned by local families in places like Louisville and Des Moines. That would be unthinkable today. And Time, like almost every other magazine, isn't what it used to be, either.
Before the deluge, any number of advances over the past half-century made newspapers more authoritative, readable, and harder hitting. The "New Journalism," which transformed non-fiction writing, emerged early on in the rejuvenated New York Herald Tribune through Tom Wolfe, Jimmy Breslin, and a cast that built around them. Columnists like Breslin and Pete Hamill, Mike Royko in Chicago, and counterparts in a dozen cities became the personifications of their newspapers and of those cities themselves. Newspaper reporters on the ground in Vietnam called official lies to account almost daily.
Three years after our class graduated, Bob Woodward and Carl Bernstein broke the Watergate story in the Washington Post. The spread of investigative journalism continues on many fronts. Even many newspapers that are contracting financially nonetheless keep their I-teams afloat because they deliver what every metric shows their readers hold dear. (Another contemporary corporate benefit of investigative efforts is that they help make many newspapers look like they're still flying the flag while executives gut staff and leave important beats, state capitals, and day-to-day local stories uncovered.)
Underlying these advances was something more profound that had been building since at least the 1940s—the continuing professionalization of the American press from its rowdy early days in the nineteenth century and the partisanship and yellow journalism of latter press barons like William Randolph Hearst and Joseph Pulitzer. "The standard today is to keep the news pages fair and maintain a strong dividing line between the editorial and news departments," said one New York Times editorial several years ago. "It was the signal professional triumph of American journalism in this century," and it established what the editorial described as a tradition of "hard-headed nonpartisanship."6
Thousands of students coming out of Columbia and other J-schools were trained this way and filled the once burgeoning ranks of newspapers.
←6 | 7→
In the years before the digital transformation, plenty else was going on that was less sanguine. My father was right about predicting a nationwide dwindling of dailies based on what he experienced in New York City.
Beginning in his day, newspapers were undergoing a huge trend of consolidation and chain newspaper ownership, leading to what was often seen as the biggest crisis in newspaper journalism pre-internet. Some chains like Gannett boasted large profit margins that they often achieved by shrinking staffs, executing what amounted to a transfer of value from readers to investors. Operating margin—profit divided by revenue before taxes—is typically used as a measure of profitability. In 1997, when manufacturing firms were averaging a margin of 7.6 percent, Gannett's was 26.6 percent.
The Louisville Courier-Journal and Des Moines Register were still credible papers after they were bought by Gannett, but many readers as well as press critics saw unmistakable slippage in these and other chain papers, as well as a bleeding of the local character that shaped the papers' personality.
The threat to the journalistic ideal defined in the New York Times editorial also came more directly through a development in the tabloid press, which still prospered in isolated locations. This was the purchase of the New York Post in 1976 by Rupert Murdoch.
The Post's new salaciousness, giddy irreverence for fact, and catchy headlines caught eyes around the country. A thin layer beneath was the shameless politicization of the paper and its use of news columns to bludgeon its critics and pump its favored politicians, like former Mayor Ed Koch, even when they were polling in the low single digits. Murdoch and the New York Post became kingmakers, not only in New York but nationally as they shredded Teddy Kennedy, Jimmy Carter, and, most of the time, Bill and Hillary Clinton, and as they wired stories for favorites from Ronald Reagan to Rudy Giuliani to Donald Trump. Murdoch and the Post began to influence the country's politics, and then reaped any number of economically beneficial fruits, not only from political favorites but from those who feared them and hoped to mitigate the wrath.
In New York, local television news reporters scrambled to match Post exclusives, real or hyped. Later, Fox News spread its influence in the same way, except where the Post punched, it steamrolled.
Meanwhile, the notion of unbiased professionalism was receiving another challenge from the alternative press—weeklies mostly filled with liberal politics and voluminous arts coverage. In place of the divide between news and opinion came deeply personal reporting in which both were comingled in almost every single story. Unlike the New York Post, which masqueraded its biases as fact, the writers of the alternate press shared theirs proudly as expressions of their beliefs and experiences. The balance between powerful, often heartfelt journalism and self-indulgence was ever present.
←7 | 8→
This was the kind of journalism I saw out there as a young reader and that I found when I assumed the editorship of the Village Voice in 1986. Along with its unmatched tradition of local investigative reporting and acute arts criticism, the Voice at times could stop your heart with vivid, deeply personal journalism. Among the pieces I won't forget was Paul Cowan's "In the Land of the Sick," written as he was fighting his losing battle with leukemia. "I want to describe some of what I've seen during the voyage I've made, the journey from being a person who took his health for granted to one who's trying to survive a life-threatening illness," he wrote. "I want to chart some of this wilderness for others who will be here one day."7
From the Boston Phoenix to the LA Weekly, the Voice model and experience were replicated in scores of cities and towns, to the point where during the late 1960s and early 1970s, hippie-influenced alternatives to the alternative press sprouted, often in psychedelic splendor, from the East Village Other to the Chicago Seed to the Berkeley Barb.
Then came le déluge. The Voice died in 2018, Boston's Phoenix five years earlier. The LA Weekly has been riven by ownership changes, mass firings, and internal dissent in one form or another for years. The hippie press is long gone, as are so many other weeklies and dailies.
By 2016, the number of daily newspapers in the country had plummeted to 1,286 compared with 1,748 in 1970, by one count.8 As of 2019, only four U.S. cities have two daily newspapers with circulations more than 100,000—New York City, Boston, Chicago, and Detroit. In 2017, total daily newspaper circulation on a weekday was 31 million, compared with more than 60 million in the 1970s.9
Newspapers run by and for African Americans, which historically provided lifelines of information that helped build the civil rights movement and alerted residents to many issues that would not have otherwise have gained traction, are likewise suffering. In surveying the African American focused media presence, which is growing online, Christine Schmidt, writing on NiemanLab.org in 2019, said, "In many African American communities, traditional legacy newspapers are either in the process of closing or have already ceased operation. In the worst cases, this leaves some communities without an operating source of local news."10
In the larger world of mass circulation regional newspapers, the news has the same flavor. The big profits at the Gannett chain are gone. At Denver's surviving daily newspaper, the Post, its new owner, hedge fund Alden Global Capital, eliminated 30 jobs from a news operation that had fewer than 100 journalists. At the Cleveland Plain Dealer in 2019, its unionized staff of journalists, which numbered 340 in the 1990s had dropped to 33, according to the newsroom union.
In places like New Orleans and Detroit, once-vaunted daily newspapers began to be printed only a few days a week. Then in 2019, the New Orleans ←8 | 9→Times-Picayune, an institution in the city it had covered so well, particularly in the aftermath of Hurricane Katrina, was bought by a rival from Baton Rouge, The Advocate, which saw an opening and moved in. Only a modest number of Times-Picayune staffers was retained. The Advocate won a Pulitzer in 2019 for exposing systemic racial biases in jury selection, making New Orleans perhaps unique: The death of its vaunted paper at least came with a journalistic handoff that serves the city.
To look at this from 30,000 feet is to see something troubling. To look at it on the ground is to watch something heartbreaking. The Bergen Record in New Jersey was where I had my first real full-time reporting job, back in the early 1970s. It was already well known as a serious paper that bred journalists who developed fine careers, there and across the country. When I returned as editor in 2012, it had gotten far better. I was blessed with a newsroom staff of more than 200, down from its heights a few years before, but still far outside the norm for a paper of that size. Its editorial leadership team was exceptional, as were its star reporters and columnists. Any number could have had successful careers anywhere, including the New York Times, where I spent the better part of my professional life.
We broke stories left and right—in no small part because, long after fabled family newspaper dynasties like the Binghams, Bancrofts, and Chandlers had left the scene, the Borgs were still fighting the good fight in north Jersey—and living there, too. The Record broke the story of the politically contrived traffic jams at the George Washington Bridge, and we followed it with two years of big scoops that fed the scandal and deeply damaged Governor Chris Christie politically. The big first scoop came because our publisher, Stephen Borg, had a neighbor who had a more than usually miserable time getting into New York City for two days. It was easy to hand off that tip to a staff that never let go.
The Borgs, who owned the paper for nearly a century, held on for as long as they could, hoping for a turnaround after the recovery from the economic collapse of the mid-aughts. They expanded online, introduced a list of glossy, money-making magazines, and consolidated operations, but recovery was not to be. Retrenchments had to come and they did through a sale to Gannett, as they would have, even if there had been no purchase. In 2019, there were still quality Record staffers in the house, including the editor, Dan Sforza. And the Record continues to produce award-winning coverage and projects that it can be proud of. Just not as much. And in less visible ways, the coverage is not what it was. How could it be? It's a loss to readers whether they come online or to the printed page. To someone who benefited from the newsroom talent that had been built over decades and is now dispersed—and in many cases gone from journalism—the loss is grievous.
Is there hope for a new landscape that holds a place for newspapers? For the quality national dailies, the experience of the last five years says yes. At the ←9 | 10→New York Times, the Wall Street Journal and the Washington Post, readers have lined up by the millions to pay for digital, and even print, subscriptions. At the Times, circulation revenue outstrips print advertising revenue for the first time.
The three major national newspapers are profitable and all are hiring. For the Times and the Post, there is some question of how much of their success is tied to readers' revulsion with President Trump and desire to see investigative reporting undo him, but odds are that they have built a lasting economic model.
How well this translates to once mighty regional giants and small newspapers still is to be determined, as these newspaper-based organizations strive for the same kind of subscription success.
Many of them have been helped by the efforts of outsiders, in a way that reminds me of the work of the Peace Corps where some of my classmates did tours before heading to J-School. The Knight Foundation has invested $300 million in trying to revive the local press. ProPublica, the investigative news organization, has paid for the placement of investigative journalists at several local outlets. Report for America, a project of a non-profit group called The Ground Truth Project, has positioned scores of journalists in local news organizations across the country—from struggling local papers to emerging non-profit online sites.
Even at legacy newspapers, the input often has focused on how to make a transition to a world their founders could never have imagined.
And with a fond nod back to those stacks of papers that piled high at newsstands for much of my life, I have to say, with a twinge of sadness, that's the way it should be.
TELEVISION NEWS: WHEN THE BIG THREE RULED
By Susan Spencer
I first walked through the door of CBS' Washington bureau on July 7, 1977. I distinctly remember pausing to take in the three huge brass letters by the door: C.B.S … and then thinking, Uh oh … Here goes!
It was nicknamed the Tiffany Network then, and it was almost entirely lily-white and male. Certainly, no sign of today's parade of attractive young women in bright sleeveless dresses. Staid Walter Cronkite held forth every night and everyone trusted what Uncle Walter said. The compact with the viewer was simple: go about your business, then watch us and we'll keep you informed on what happened today and on the big stuff that matters.
As Walter put it, "That's the way it is."
←10 | 11→
And it was. I had a wonderful career at CBS; I went places and saw things I never would have imagined. I was hired amid a push to get more women on the air. I had come from WCCO, the respected CBS affiliate in Minneapolis. There I was treated like everyone else, even though I was the only "girl reporter." Granted, when I first showed up there in 1972 I'd been handed the last "girl reporter's" file —on witchcraft—but things improved dramatically after that. I joined CBS at the age of 30, determined to take full advantage of my good luck.
The Big Three networks still dominated the news then, with CNN the upstart newcomer in 1980. It was soon clear where the Tiffany Network got its nickname. Money seemed no object. Early on, I do not recall ever hearing the word "budget." Nor can I remember anyone jettisoning a story because coverage cost too much. ←11 | 12→You did what you had to do. If you needed a helicopter, don't worry. As it happened, CBS had its own, complete with pilot.
Of course, a lot has changed since those heady days—some for the better, some not so much: women and minorities are no longer on-air rarities; viewership is still high at the major networks, though increasingly fragmented among competing cable stations and news websites; technological advances means live coverage from anywhere in the world, sometimes so fast it can't be vetted; and public trust has eroded as some cable stations adopt a political bias.
"The web has closed in on television as a source for news," the Pew Research Center reported in 2018, with 43 percent of adults reporting that their main source of news is either news websites or social media, compared with 49 percent for television. Radio news accounted for 26 percent of consumers' prime news sources and print newspapers lagged way behind as a main news source at 16 percent.11
The glorious political campaigns of the 1980s may have been the height of CBS' astonishing, and no doubt wasteful, largesse. I covered Senator Edward Kennedy's 1980 quest for the Democratic presidential nomination for almost an entire year. (This was a quaint time when campaigns didn't start the day after the previous election.) CBS' full-time entourage included two cameramen, two sound men, two producers, and another correspondent. This was partly because of assassination fears, given the Kennedy family's tragic history. Manpower wasn't very different on other campaigns—a sharp contrast to today's reliance on resourceful "embeds," who report, shoot and feed video all by themselves.
It seems amazing now, but until the campaigns got their own press planes, we hired Lear jets to hopscotch from event to event. It was not uncommon for two or three Lears to land in sequence, ferrying the networks and a hitchhiking newspaper reporter or two. Upon deplaning, we'd frequently be met by driver and limo to race to the feed point. Granted, we were working non-stop, but for months nobody would notice: After Americans were taken hostage in Iran in January 1980, the CBS Evening News had little interest in what Senator Kennedy was doing at some cow pen in frigid Iowa. Days passed without my getting on the air. Never mind. The Kennedy campaign was deemed historic. It HAD to be covered. Not because he was young and good looking, but because it was a responsibility.
Over the years, covering Congress, the environment, medicine, and the White House, I always felt that implied responsibility. I stayed on the hard news side of things until 1993, when I left for the newsmagazine "48 Hours."
My timing may have been inspired. A few years before I left daily coverage, something seemed to happen to the "responsibility" thing. Economics reared its ugly head and network news underwent a subtle but fundamental change. We stopped asking, "What does Joe NEED to know?" and instead asked "What does Joe WANT to see?" What stories will produce the most "eyeballs?" The phase conjures ←12 | 13→up a cringe-worthy mental image, but reporters began to realize that "eyeballs" now were a big concern of the front office.
Flying around in those Lears, we hadn't thought much about the front office … or eyeballs. I remember thinking we shouldn't do so now, that what people "wanted to see" should not be our first concern. The idea had been that we were spending time and resources so the audience didn't themselves have to delve into issues vital for citizens in a democracy to know and understand—about government, medicine, the law, etc. And that we were doing so in the most objective way possible.
But competition was increasing, profits were on the line, and Uncle Walter was not around to be the Voice of God. Ratings soon were considered the measure of a broadcast's quality.
The new assumption was that to get those ratings, news needed more pizzazz. That meant more consumer features, more pop culture, more crime, more conflict. Faster-paced shows. Shorter pieces. The use of the present tense to imply immediacy, which today has morphed into the very odd reliance on "-ing" verbs, as in "the President announcing a new program …" or "prosecutors today revealing indictments." Apparently, at some point, any form of the verb "to be" became a time-waster, or should I say, "becoming" a time-waster. Clearly this makes me crazy.
Shifting economics brought on sad rounds of layoffs and bureau closings. In 1986, CBS had 16 overseas and nine domestic bureaus. The numbers wax and wane, but by 2019, only seven foreign bureaus (including two manned only by a producer) and six domestic bureaus remained. Goodbye Boston, Denver, Seattle, Seoul, Bangkok and, believe it or not, East Beirut.
Of course, technology made this possible. And while it didn't mean you couldn't do a very good job, there were obvious tradeoffs. It meant more reliance on freelancers and stringers, which can make it difficult to verify information. It meant, of necessity, correspondents voicing pieces they hadn't reported from places they hadn't been, a practice that today is accepted as standard operating procedure.
And then, somewhere along the way, the idea took hold that correspondents were themselves fascinating creatures who needed to be a part of the story. Years before, in the early 1970s, my Minneapolis station WCCO hired a consultant to help drag the broadcast out of the Dark Ages. The consultant's main recommendation was for "more reporter involvement!" For weeks, we dutifully marched around the newsroom, repeating the mantra, "Reporter Involvement!" It seemed so silly; we laughed at it. It also made us uneasy, having thought that getting involved was the last thing a responsible reporter was supposed to do, lest it get in the way of the story itself. And yet, one day I found myself doing a story at a school, sitting on the floor at a tiny table surrounded by bewildered kindergarteners. I was, in effect, on a set—a phony set, but a set.
←13 | 14→
Today, technology makes it possible to broadcast stand ups like that live from anywhere and, since we can, we do … putting the reporter at the center of the action if possible. It may also put a reporter as far away from his sources as possible, but in a breaking news situation, it does convey a sense of place and urgency.
It implies, too, that the reporter has an understanding of what's going on. After all, he or she is there! You don't cover a wildfire or plane crash from the studio. Still, my heart always goes out to the poor bedraggled correspondent when "live at the scene" means standing in freezing rain outside an obviously locked building where something happened yesterday, or where a decision may be made tomorrow. It creates faux drama, but usually doesn't add much to the story.
Sometimes, it isn't possible to add to the story, because there really isn't a story. But there IS video! And that frequently seems the only thing that matters. Local stories that would not have had a chance of coverage even 10 years ago now get on the evening news because there is video, no matter how shaky or meaningless. So what if that tornado didn't actually touch down, we've got it on a cellphone! Or the four-car pile-up in New Mexico—it's on Dash Cam! Or that argument over a parking place in Sioux Falls—someone had his iPad out!
To be fair, cellphone video today is a vital reporting tool and has added context and content to countless important stories. What seems sometimes forgotten is that having video of something doesn't in itself make it important.
That and many of the concerns I've cited—meaningless stand ups, reporter involvement, obsession with ratings, etc.—are more about style than substance and certainly not news to journalists today. I am grateful to have been with CBS in the heyday of the Big Three Networks, but if I could get in a time machine, I don't think I would return to the "Good Old Days" for two reasons.
First, technologically. It's a challenging and exciting time, with so many new toys—small backpack LiveU units capable of both shooting and transmitting broadcast quality video; interactive in-studio graphics unimaginable a few years ago; fantastic editing software; programs to retrieve archival video and information instantly. Reporters' expanded roles now include jobs done only by producers in the past, and vice versa. There are hundreds of outlets, with a smorgasbord of styles, approaches, and new voices. There is room for serious long form investigative work, sometimes, as with John Oliver's Last Week Tonight, presented in a highly entertaining—albeit often scatological—form.
All of which leads to the second, more important reason. I am encouraged at what I hope is a return to an appreciation of what's at stake. The political right's "Fake News" campaign may have damaged our credibility, but it also has been a wakeup call, reminding us that while styles and hardware come and go, the fundamental reason we exist hasn't changed at all: there really are important things citizens need to know for a democracy to work. Yes, ratings count. And no, we can't ←14 | 15→put on substantive stories too boring to watch. But we are starting to ask the right question again … What does Joe NEED to know?
Fifty years later, we are back where we started. Gather the information, write the story clearly, use the technology to sex it up without getting in the way and all will be well. Uncle Walter can rest easy. I do miss the Lears, though …
←15 | 16→
NOTES
1. Penelope Muse Abernathy, "The Expanding News Desert," UNC School of Media and Journalism, 2018, 11, accessed May 20, 2019, https://www.cislm.org/wp-content/uploads/2018/10/The-Expanding-News-Desert-10_14-Web.pdf
2. Keach Hagey et al., "In News Industry, a Stark Divide Between Haves and Have Nots," The Wall Street Journal, last modified May 4, 2019, https://www.wsj.com/graphics/local-newspapers-stark-divide/
3. "Newspapers Fact Sheet," Pew Research Center, Journalism and Media, last modified July 9, 2019, https://www.journalism.org/fact-sheet/newspapers/
4. Elizabeth Grieco, "Newsroom Employees are Less Diverse than U.S. Workers Overall," FactTank, last modified Nov. 2, 2018, http://www.pewresearch.org/fact-tank/2018/11/02/newsroom-employees-are-less-diverse-than-u-s-workers-overall/
5. "Newspapers Fact Sheet," 2019.
6. "Teaching Mr. Murdoch," The New York Times, last modified March 31, 1993, https://www.nytimes.com/1993/03/31/opinion/teaching-mr-murdoch.html
7. Paul Cowan in "103: Scenes from a Transplant," This American Life, accessed May 21, 2019, https://www.thisamericanlife.org/103/transcript
8. "Number of Daily Newspapers in the U.S. from 1970–2016," Statista, accessed May 10, 2019, https://www.statista.com/statistics/183408/number-of-us-daily-newspapers-since-1975/
9. "Newspapers Fact Sheet."
10. Christine Schmidt, "Here's the State of African-American Media Today," NiemanLab, last modified March 1, 2019, https://www.niemanlab.org/2019/03/heres-the-state-of-african-american-media-today-and-steps-it-can-take-going-forward/
11. Elisa Shearer, "Social Media Outpaces Print Newspapers in the U.S. as a News Source," Fact Tank, Pew Research Center, last modified Dec. 10, 2018, https://www.pewresearch.org/fact-tank/2018/12/10/social-media-outpaces-print-newspapers-in-the-u-s-as-a-news-source/
←16 | 17→
Technology: The Revolution of Our Time
KENNETH TIVEN
When we emerged from Columbia University Journalism School in the spring of 1969, I knew what lay ahead, having joined the Hartford Courant as a reporter in 1963. When shown to my desk at the Courant, I was stunned to find myself facing the city editor. It turned out to be a stroke of luck.
Sitting three feet from City Editor Charles Towne provided a master class in media management. When the presses rolled at 8:30 p.m. for the first edition, the vibration upstairs in the newsroom reinforced the sense of power and responsibility that came with journalism. Responsibility was reinforced that summer covering the Civil Rights March in Washington, D.C., with all-access credentials.
The previous occupant of my desk had left me a book: The Fading American Newspaper1 with its prediction that improved facsimile technology could deliver news directly to the home, killing printed newspapers. Did a reporter give up on a media career after reading it? I have never forgotten its message: technology is the basis for dramatic change in journalism. Even if that Connecticut newsroom did not comprehend print media change in November 1963, the emerging role of television news was obvious from the coverage of President Kennedy's assassination in Dallas, Texas. Five decades later, the internet had rearranged media in ways beyond what most journalists had ever imagined.
We members of the Columbia J-School Class of 1969 are the journalists with a solid grounding in both eras.
The year 1963 was a magical one in news. It never occurred to me to make a living any other way. After college, I was a journalist in the U.S. Army for two ←17 | 18→years, also working nights for newspapers as a reporter. I was discharged from the Army on a Friday and arrived at Columbia University on a Monday in 1968. In one decade I had finished high school, college, graduate school, and the Army, finding my career in all of that.
HOW MY STORY STARTED
I became one of many news executives who actively created the transition from "yesterday's news today" to "today's news as it happens." Some days I like the credit, other times I am disappointed that it has led to a cacophonous communications environment often with scant distinction between fact and fiction. Now, it seems, thoughtful analysis and fact checking have fallen victim to a footrace, accelerated on social media and websites. Every minute is a deadline for one output platform or another. Bonds and trust between audience and news purveyors become difficult to create.
←18 | 19→
This analysis of 50 years in print and broadcasting was influenced by exposure to some of the greats in American media. At Columbia, legendary CBS News producer and president Fred Friendly was in his exuberant second year teaching at the J-school, inspiring us to do more than recite facts, reminding us that small pictures (individuals) tell big stories that reveal American life.
As an editor on the Washington Post foreign desk after graduation, I absorbed Executive Editor Ben Bradlee's philosophy. I had a clear view of Bradlee's office, where he often stood in the doorway, voice booming, to inform the newsroom about some journalism point or decision. Like Friendly, he demonstrated winning editorial leadership with the Pentagon Papers and Watergate coverage.
Later, as CNN vice president for television systems, I worked directly for Burt Reinhardt, then vice chairman, observing how his deliberate approach saved money. Burt was tenacious, but his manner was never nasty on a personal level. His leadership guided CNN through perilous early years to expand into a global phenomenon. Ted Turner provided imagination about what "could be," while Reinhardt made it happen at a cost Turner could afford.
In my time at KYW Television in Philadelphia and later in creating the Orange County Newschannel in California, my insight into the business of media expanded while working with Alan Bell, a rare intellect in media management. He combined advertising sales, station management, and program production, conducting business with the skill he admired in classical music maestros. He was an early enthusiast for the way technology could improve television content.
Media motivations differ: reporters covet stories; media editorial leaders desire a memorable brand to attract viewers and readers. Corporate owners, especially, worry about advertising revenue. Audience size is critical to advertising revenue, so the brand's appeal is important. For most of the twentieth century, media executives believed they "controlled" the best way for business and merchants to reach an audience to encourage consumption of goods and services.
In the 1990s, a hundred years after technology allowed for mass media, confidence in older media forms began to collapse. Television, radio and print had learned to co-exist and were often co-owned by a parent company. The internet, however, was pernicious because it changed the relationship between consumer and publisher. In a 1999 BBC interview, the late singer David Bowie forcefully described it as an alien life force, set to change the world.
"I don't think we've even seen the tip of the iceberg. I think the potential of what the internet is going to do to society, both good and bad, is unimaginable. I think we're actually on the cusp of something exhilarating and terrifying."2
In a stroke, distribution barriers dissolved, allowing collaboration between senders and receivers, with few editorial quality control points. All manner of electronic ←19 | 20→devices could use it. Images and sound had a fidelity beyond people's expectations. The computer revolution was seemingly in full flower.
The internet's impact on the media oligopolies of the twentieth century was comparable to the trebuchet 600 years earlier. Medieval castles enjoyed security until this new type of catapult used gravity and a seesaw effect to easily breach castle walls. The internet challenged the fortresses mentality of media owners, complacent because of competitive protection including licensing and regulatory favoritism, legal decisions, technology limitations as well as capital costs that inhibited competition. Media prospered as do most businesses operating in a near monopoly. This lack of awareness—living in a "bubble"—was compounded by American business attitudes. Expensive consulting firms substituting MBA-jargon for experience did not help in most instances. While internet start-ups charged ahead playing offense, mainstream media owners played defense. As smartphones and computers grew into a standard element of young people's lives, those playing offense won. Bewildered parents had trouble comprehending the allure of cinema quality video games played on the internet.
THE HISTORIC POWER OF NETWORKS
Networks have a revolutionary impact on society. In the late nineteenth century, electricity, rail, roads, and telephones all changed the course of life on earth. It took all of these networks to create and sustain modern mass media. Business power grew for media owners. The telephone and the typewriter remained the mainstays of content creation for decades.
In the late 1950s and early 1960s, high school and college editorships provided a grounding for new journalists in hot metal printing, an industry standard first used in the late nineteenth century. Linotype machines set lead type upside down and backwards (negatively) so the ink on the page would be correct (positive). At several big-city newspapers—the Toledo Blade, the Hartford Courant, Trentonian (NJ), the Washington Post—we used then traditional reporting tools—typewriters, pencils, and glue pots—to put a story together for the editor to review. Typewritten pages of a story were edited in pencil, pasted together, rolled up, and sent by pneumatic tube to the composing department where printers retyped it on Linotype machines as part of the complex process that made curved plates for cylindrical, rotating printing presses.
At the weekly Princeton (NJ) Packet in 1968, I saw for the first time photocomposition of type pasted into page templates for offset printing presses. Years later we learned that eliminating metal type had significant health benefits compared to breathing lead fumes. The common wisdom of the day was that photo composition/offset printing was fine for small press runs but would not work for ←20 | 21→big-city newspaper circulation. Later, desktop printing made typesetting easier and cheaper. Computerized layout for page design further transferred work to the editorial department formerly done by printers.
In retrospect, ownership and editorial layers of metropolitan newspapers generally disdained the printers and pressmen. These craftsmen were considered necessary evils in the middle between writers and readers. Union rules ranged from reasonable to absurd, adding to the antagonism. That their pay scales were often higher than the editorial wages amplified the feelings.
Columbia J-School Class of 1969 classmate Lewis Fisher, who spent 21 years as a suburban newspaper group publisher and owner, notes:
"Financial savings from the latest technology—offset composition and printing—spurred the growth of major news-oriented suburban groups by the early 1960s. Metropolitan dailies were still wrestling with unions trying to preserve the greater number of jobs required by hot type plants, even though hot type's inferior reproduction put metro dailies at a competitive disadvantage with the more nimble, offset-produced suburban dailies and weeklies."3
By the time of Fisher's presidency of Suburban Newspapers of America in 1988–89, the nature of its membership was changing as entrepreneurial types were being replaced by publishers answerable to a corporate headquarters. When technology came back to bite suburban papers in the form of the internet and Craigslist, which decimated classified revenue, the wheels began coming off parent media companies' wagons as well. Their suburban papers, too, went into a sharp decline. In 2012, Suburban Newspapers of America changed its name to Local Media Association to reflect the growing membership of those working through blogs and websites rather than newspapers to provide information to suburbia.
Animosity and economic necessity put the focus for faster production and cost reduction on the technical crafts. In the early 1970s, U.S. News & World Report, a weekly news magazine battling contract printers and costs, tried a new concept: computerized type setting. A start-up company called Atex linked keyboards to a mainframe computer. Editorial content streamed directly to printing technology. This weekly magazine gave Atex time to work out bugs and obtain real time feedback from a small group of users. Had a larger daily newspaper tried it first it probably would have failed. By today's computing capabilities it was Donkey Kong, but back then before laptops, servers, gigabit Wi-Fi, and Ethernet were an everyday occurrence, it was spectacular. By the late 1980s almost all daily newspapers had computerized the writing and editing functions. As pagination improved, so did computer-generated graphics and design, leading to more attractive print products.
For many newspapers, these technology changes initially meant hiring more journalists with money not spent on printers. Editions got larger, geographical ←21 | 22→coverage enlarged, but inevitably a newspaper would be limited by its need to be printed and then delivered. Television did modest amounts of news, limited in geographical reach on the basis of locally licensed channels. A CNN 24/7 product delivered by satellite to cable systems was still a decade away. Network TV news remained quite limited in content diversity: politics, crime, weather, and sports being the staples.
IT STARTED WITH RADIO
Radio and television broadcasters in the twentieth century enjoyed believing they supplied the greatest free mass media in the world. For America, struggling with the Great Depression, the invention of radio was a tonic. What had been strictly an entertainment medium enlarged its role during World War II as news became crucial to informing the nation of progress against the Axis powers. Ed Murrow's CBS radio news team became legends for fearless reporting from the battlefields. Broadcasters did news because it was a licensing condition to obtain free use of limited electronic spectrum space controlled by government. The same rules governed commercial TV when it arrived in 1948. Initially hampered by technical problems and limited distribution, TV was clearly a big deal. By the mid-1950s color images, more channels, and national coverage caused its popularity to surge. Advertising poured in as a post-war economy boomed. Owners joked that the Federal Communications Commission had given them a license to print money. Absorbing the cost of news programming was less onerous than a license fee.
Evening TV news viewing and the birth of all-news radio reduced the value and circulation of afternoon papers, yet overall print circulation grew. Perhaps it was the contents of the paper, or population growth and economic prosperity or all of these reasons. By 1970, nearly seven million copies sold each weekday. Print media optimism, barely tempered by concerns about the encroaching TV news viewing, led to better presses and more colorful newspapers. Yet most aspects of the production process were constrained by old technology and expensive, craft-oriented workflow.
The decade of the civil rights struggle and Vietnam War coverage forced media to adapt to changes in tempo and subject matter for news events in America. This accelerated the transition from film, with its time constraints, to videotape and live events on television and ultimately digital media for both motion and still photography.
A great deal of industrial thinking mitigates against change. Research and development are usually focused on products to sell, not ways to improve a company's functionality. Capital outlays for change are seen as harming current operations; a new product line could cannibalize present lines. Attention devoted to change distracts from making current assigned financial targets.
←22 | 23→
But when technological change positively impacts both operating costs and speed, it gains adherents. Early adopters and revolutionary thinkers are most often newcomers, not the people currently in power.
Today it is hard to realize that computing grew up from office desktops to laptops long before the internet provided access to instant information from search engines. To learn the exact distance between Utica, New York, and New York City's LaGuardia airport for an airplane crash story required a road map, a ruler, and some calculations. Today just ask Google. (Answer: 238.5 miles.)
The expectation today is that journalists will have more specific information when it helps tell a story. We expect that journalists will search through social media to better understand who is involved in a story. This has pluses and minuses.
Computing initially was perceived as a solution to typewriters and a way to eliminate expensive printing staff. The impact is far deeper. Few journalists thought about the ultimate consequences for American media. Futurists and businesses do not share the same timeline for change. Media companies were making money and that was what counted most. American business leadership learned over time that predictions of change are slow to arrive but faster once here. The marketplace behavior with network chat apps demonstrates the trend. The wait-and-see attitude is exemplified by advice we have all heard at one time or another: "If it ain't broke, don't fix it."
Regardless of time and change, lessons imparted in the J-School by Fred Friendly are as relevant today as back then. He inspired us to tell stories that had meaning for readers and viewers.
PUSHING FOR CHANGE
After a useful stint as a foreign editor at the Washington Post, I managed to shift to WTOP TV channel 9, a CBS affiliate, which the paper owned. On January 5, 1970, I walked into the WTOP TV fifth floor newsroom for the first time. The new TV chief, Jim Snyder, hired me to solve serious problems with news film editing. I had learned and loved 16mm film cameras and editing at graduate school with John Schultz, Friendly's CBS editor. At WTOP TV I could not touch the equipment, just advise a union cameraman or editor. My desk in the news film area gave me a close-up view of how smoothly things did or didn't work. Within a few weeks it was clear that the entire newsroom was only minimally organized to meet its nightly deadlines. Then new executive producer John Baker was doing his best to meet Snyder's quality objectives. Surprisingly, several of the oldest staff members barely knew critical details of their assigned tasks. That was shocking at a station in the nation's capital. I lacked the experience to know this was common to television operations.
←23 | 24→
Eventually it became clear that in haphazard increments TV news had transitioned from radio-style scripts illustrated with silent film to reporters interviewing people and writing stories that integrated the sound clips with visuals. In television's second decade, academic training was scarce and on-the-job training haphazard at best. Workflow imported from radio, with unionized wrinkles, had not improved to meet expanding news programs and schedules.
The impact and virtue of live television news became clear in April 1971 while I was producing coverage of an anti-Vietnam War demonstration on the mall between the Lincoln Memorial and the Washington Monument. Live television news outside the studio in the 1970s was severely limited by the cost of technical constraints—cameras required plug-in electrical power and we had no easy way to get the signal back to the channel headquarters. While combat cameramen risked bullets filming the horrors of war in Vietnam, domestic news cameramen were tear-gassed filming the anti-war protests spreading across America.
Film is the operative phrase meaning yesterday. LIVE means today. In Washington, Channel 9 did live coverage of that large anti-war demonstration using an old-fashioned outside broadcast truck connected to Broadcast House by video lines leased from the phone company. It was expensive and tedious to set up. But it was challenging and exciting, an inkling of what television news could be if the tools were flexible and easy to deploy.
The 1968 Democratic Party nominating convention had been raucous. It wasn't clear how 1972 would turn out. Both presidential political nominating conventions were in Miami, and CBS News was prepared for limited live outside coverage, using a Phillips Norelco TV camera repackaged for "portability." It was much heavier and bulkier than a film camera but could produce live pictures. The core limitation of film was processing time. Film stock was expensive to purchase, took time and money to process, and was archived or tossed. This initial effort at an electronic news camera was hindered by the significant cable connection to back-end electronic systems and power. The Holy Grail was a shoulder mounted, self-contained electronic camera with live broadcast capability. Videotape of the proper quality and portability was still two years away.
WSB-TV was the first TV channel launched in Atlanta in 1948. Cox Broadcasting also owned radio station WSB as well as two newspapers. It was a dominant force in Georgia media and intended to remain so. Despite mediocre and often badly produced news programs, it was still watched by nearly 50 percent of the news audience. I arrived in 1974 from WPLG television in Miami to become executive producer. Protecting this reputation became my wedge to push WSB-TV to adopt live coverage when I took charge as news director later that year.
Ironically, Japan's electronic companies rebounded from defeat in World War II by licensing USA transistor patents to develop miniaturization and enter the largest consumer market in the world—the USA. By 1974, Sony had shifted ←24 | 25→beyond TV receivers to building television cameras and videotape recorders suitable for broadcast. The tape cassette could be erased and reused several times. The 32-minute tape cassette was nearly three times greater in recording time than the 11.5-minute duration of a 400-foot-long magazine of film, useable but once.
Nashville's WLAC-TV got there first, marrying a then unknown Ikegami HL33 color camera with a new Sony videotape recorder and a miniaturized transmitter from Cincinnati Microwave. A startling transition was unfolding because this new gear fit into a small Ford van. It was a sports car compared to an outside broadcast tractor-trailer. Then new microwave transmitters solved the "getting it back to the channel" issue. I spent a day there asking questions and making sketches.
My boss, General Manager Don Heald, agreed with me that live daily coverage would cement WSB-TV leadership. Heald asked the chief engineer, who had never seen an Ikegami camera, for an opinion. He said, "cheap Japanese junk. I'll buy it when RCA makes it." His arrogance reflected the TV industry perception of Japanese equipment. Estimated cost for the project was $250,000 for everything. Instead of being parked in wait of breaking news, it would be used two shifts every day. I teased Heald that if he were still the WSB weatherman I'd have him outside live in the first thunderstorm.
With no complex return-on-investment calculations or committee discussions, he said, "Tell Miss Alice in Purchasing I gave you $250,000." WSB's news brand was "Action News" so we called it the "Live Action Camera."
Its deployment every day changed local news in Atlanta, establishing the pattern that would be adopted nationally. Coverage of a tornado that took the roof off the governor's mansion, Governor Jimmy Carter's LIVE announcement to seek the American presidency, nighttime meetings and events to ordinary feature stories were all brought into Georgia's living rooms.
Thirty minutes of blank videotape cost a small fraction of equivalent film stock, even before calculating the value of reusing it about four times. While the cameras and editing machines were significantly more expensive than film gear, in a year's operation the change made economic sense as well as solving speed to broadcast. Channels had to convert to compete. From 1974 through 1994, many technological aspects of broadcasting changed. Electronic cameras made the reality television series practical. National and local TV news became the fountain from which most Americans drank their information. The newspaper industry saw its circulation and advertising revenue slip, but only in the mid-1990s did it become obvious that internet-supplied alternative sources threatened all mainstream media formats.
America was in flux. Civil rights legislation and post-Vietnam attitudes pushed television to rethink gender and race. I urged Heald to find a woman to pair with John Pruitt, their best talent, as a main anchor duo. Jane Pauley, then an unknown on TV in Indianapolis auditioned with Pruitt. We loved the pairing. But the owner of the Indiana station, Corinthian Broadcasting, warned, "steal my ←25 | 26→reporter and I will cancel business contracts with Cox Broadcasting's advertising rep company." Heald told me to forget her, but that audition tape quietly went to NBC Chicago, which hired her.
Next, we tried to hire, from Nashville, a woman named Oprah Winfrey. She declined as well, but she paved the way for WSB in 1975 to hire Monica Kaufman, the first black woman to regularly anchor the main newscasts in Atlanta. An inspired choice, she retired after 37 years in the job.
NEW TECHNOLOGY UPENDS TV
A year later, Alan Bell poached me to shake up things at KYW-TV in Philadelphia. As general manager, he was an early supporter of a rapid transition, recognizing it would change television news and programming. Reporters had to adjust to talking live rather than having time to reflect and write scripts and record stories. The changing standards opened the field to people who were smarter if less photogenic and weeded out many barely passable journalists who couldn't hack the pressure of live reporting.
Philadelphia's daily newspaper circulation and advertising took a beating because the three main TV channels competed using live coverage in a news war as if the fate of the city depended on it. If Atlanta was the match that lit the explosion in TV News, Philadelphia was the blaze that portended how bad it would get for the print industry in the decade ahead.
The big advance in television news in the 1980s was the creation of the newsroom computer system specifically for television production, loosely derived from the Atex system that was changing the newspaper industry. It was necessary because Atex and computing had allowed news agencies to eliminate teletype circuits. More news was arriving in newsrooms faster than ever before.
ABC News hired me as the bureau chief and senior producer for the Chicago bureau, managing Max Robinson, an anchorman for World News Tonight. Producing that national program was an exciting but awkward effort, as it had three anchors—Robinson in Chicago for domestic news, Frank Reynolds in Washington for political news, and Peter Jennings in London for international news. ABC was third in the ratings and needed something different.
We had to squeeze all the news and three anchormen into 22 minutes. We used typewriters, then faxed our scripts to a central executive desk in New York, which made editorial changes—as much to prove authority as to improve clarity—then faxed them back to us, asking that we re-fax our final prompter script to them. In my third month on the job I asked Roone Arledge, ABC news president, for permission to propose a newsroom computing solution for ABC News. "Take a week or two, write it up," he told me.
←26 | 27→
Working with a team at Control Data Corporation, then a mainframe and supercomputer firm in Minneapolis, the demo in New York was scheduled for Monday, November 5, 1979. Unfortunately, on November 4, 1979, Iranian students took 52 Americans hostage at the U.S. Embassy in Tehran, which meant all ABC news execs were unavailable. Subsequently, in June 1980, CNN launched and got its newsroom system to work. It would be several years before ABC had a serious newsroom system.
After another term as a local news director, I took six months off to rethink my career. It was 1984. I was 40 years old. With a borrowed Commodore "home" computer, I wrote my manifesto on television management and the coming impact of electronic news gathering, 24 hours of CNN, mobile phones, and computers. Three subsequent excursions into media positions tested the theories I had developed.
It was clear to me why media companies fail to adapt to changing market conditions: Owners think of their product in terms of a "delivery" format, a natural response to the words "newspaper, television, and radio." Actually, the brand is the "information" product but most misunderstand this. In today's digital environment, a multi-platform approach seems logical because the product IS information. It is more than semantics. It is attitude.
A modest staff properly organized with a smart workflow can accomplish a great deal. I called it "modular production"—the idea of finishing a section of work, including the anchor introductions, and then combining it not just in editing but eventually in real time transmission. Since typically the news content was gathered, written, and edited before the broadcast, it made no difference if the anchors—connective tissue to the stories—were recorded to videotape on a just-in-time basis. It sounds simple enough. You report live from a studio only when there is a reason. Smarter production techniques, in my opinion, could improve quantity and quality of news.
The reverse has happened for both print and broadcast reporters in the last few years with the pressure to use social media like Twitter and Instagram along with live reporting. The time for gathering and sifting information seems to disappear on some stories.
CNN TAKES ON THE WORLD
In 1992, after building two innovative television companies, I joined CNN just before the internet browsers arrived. Intentionally, the internet was open to anyone. Initially, many media entities did not take the internet seriously, CNN television executives included. Like many journalists who believed in their own media's permanence, media leaders did not consider it a long-term change agent. Because there was so little experience with computers and mobile phones, hardly ubiquitous at the time, this is perhaps understandable.
←27 | 28→
However, early on three of us took it on ourselves to visit Ted Turner unannounced to provide a 45-minute explanation of why NOW was the time for internet at CNN. We hoped Turner, who had an innate sense of audience, would listen. Our fervor was not lost on him. It was his company and he gave us $5 million in start-up funding. That first move gave CNN a position on the internet that it has never lost.
In July 1995, the first digital professional still cameras debuted and opened the floodgates for more colorful still images for both print and for websites. This gave photographers the ability to produce transmission-ready images straight out of the camera. Today, the capability of smartphone cameras has many news organizations asking reporters to also take pictures.
At the time I think most journalists underestimated the changes these technological shifts would bring to advertising, the lifeblood supporting most media companies. Print and television advertising works on the shotgun principle—all adverts will hit something. Digital advertising is much closer to a sniper rifle with an added benefit: the recipient of a message is known by URL and email address to the sender. This is a bit of oversimplification, but the extraordinary expansion of internet use for all sorts of devices has dramatically altered behavior in a number of key economic and lifestyle areas.
The internet has enabled thousands of individual commentators to communicate directly with others through blogs or instant message services. The impact on American politics was starkly clear in 2016. Projects like Wikipedia have contributed to the reordering of the media landscape, with users no longer restricted to established organizations for information.
It didn't appear that way at the start. Search engines aggregate information in a logical way and were viewed initially as a benefit to media companies, funneling them potential print readers. However, too many papers treated web publishing merely as a way to repurpose the content and thinking of a newspaper, not a medium with specialized potential. Later, realizing the search engines took advertising dollars as well as readers and didn't pay for the content "borrowed" from websites, many publications started subscription schemes for access. Revenue from newspapers' proprietary web sites was a small fraction of the sums generated by the previous print advertising revenue streams.
Faced with declining revenue, the print industry reacted defensively by cutting staff and coverage to save money. This did not help compete with internet-delivered content that now mixes print, video, audio, and all manner of content and advertising. Display advertising revenue in print is valued at about a third of what it was at peak. Financial losses came in many shapes and sizes. Reporters and editors lost their jobs, but owners also lost as the value of print entities collapsed, wiping out the money the owners expected for retirement or their heirs.
←28 | 29→
Is this inevitable as technology changes? Few cried for the pager companies that disappeared because of mobile telephones. Millions of messengers lost work when telephones displaced telegraph systems. Medieval scribes took a beating with the invention of the printing press. Progress always leaves victims.
If media entities did not understand new competition and concepts, maybe it was because the vast majority of managers in most companies had risen through the ranks of a single organization—often barely understanding how or why they did what they did. Learning and managing by rote provided little awareness of alternative solutions. Resistance to workplace change is as old as work. In often highly unionized media companies, the blame is placed on union resistance to change. My experience suggests resistance was stronger among middle management than at the union level. Managers claimed to be ready for change "except in my area, which is operating better than ever." People who believe this also agree that dinosaurs and humans roamed the earth together. In the 1980s the widespread adoption of mobile phones, laptop computers, and email began to have a discernible impact on media companies.
The internet is one of the greatest change agents the world has ever experienced, not all of it good. It has altered communication and business in ways never experienced with the telephone, which changed the twentieth century. Browser software and search engines like Google in the 2000s became the vehicle of choice to explore the internet. Search engines have no obvious fees but bandwidth access costs. The revenue, which has made these search engines among the largest and most profitable global businesses, comes from advertising and, not generally discussed, from selling data acquired about the users' behavior to advertisers and basically anyone who will pay for it. Data privacy issues became a serious concern after the 2016 U.S. presidential election. It will remain a serious issue for the next few decades.
The implications for democracy, political involvement, and the nature of the societies in which we live have rarely been as challenged. We did not see it coming because few could imagine that selling personal data being gathered would become more valuable than selling advertising based on broad numerical estimates of audience size.
I believe that advertisers, large and small, understood the internet much more quickly than did media owners. It was more than just a cheaper way of reaching an audience. Counting clicks seemed more accurate compared to the estimated measurement of television audiences and newspaper readership, especially as audited circulation shrank. Advertising revenue that had sustained mainstream media began to flow instead to Google, Facebook, and others, altering entertainment and politics. The internet both creates and obliterates. Amazon comes, Sears Roebuck goes away.
←29 | 30→
As high-speed digital networks have spread, we have seen new information and entertainment models spring up, mostly from upstart companies backed by wealthy investors and from technology companies. By 2016, social media sites were overtaking television as a source for news for young people and today news organizations are increasingly reliant on social media platforms for generating traffic. This shift is accelerating because the smartphone and internet destroy older information instincts and habits.
This is not a new phenomenon. It has been going on since the start of time. All of the journalism skills required for print and broadcast are embodied in these new delivery mechanisms. Over time, old brand names will adjust as new brands and offerings establish credibility.
NOTES
1. Carl E. Lindstrom, The Fading American Press (Garden City, NY: Doubleday, 1960).
2. David Bowie, interview with Jeremy Paxman, BBC, 1999, accessed on May 13, 2019, https://twitter.com/bbcnewsnight/status/818669202374467584?lang=en.
3. Lewis Fisher, email to author, March 6, 2019.
←30 | 31→
Women: Forging Towards Recognition
DOTTY BROWN
As the 38 women of Columbia University's School of Journalism went job hunting in the spring of 1969, we were upbeat about our prospects. Newspapers were thriving, with circulation on the rise. That year, news companies sold nearly 50 million papers every Sunday, raking in $5.7 billion in advertising revenue. Over the next 35 years, revenue for these "cash cows," as newspapers were called, would continue climbing.1
Young reporters with journalism degrees were in high demand as a veteran generation of newspaper staffers was retiring. Almost all of them were men, more notable for their ability to write than their academic credentials. With the women's movement gathering strength (the National Organization for Women was three years old), newsrooms seemed poised to finally crack open their doors for women.
Nonetheless, my J-School classmate Amy Stone, who was seeking a job in TV broadcasting, believes gender bias thwarted her first efforts to find work after graduation. Besides her prestigious new Columbia University Master's Degree in journalism, she had worked as a reporter already, something that many of the 101 students in the J-School Class of 1969 had not done. Yet the manager of an educational TV station in Scranton, Pennsylvania instead hired her classmate, David Platt, a college history major with no journalism experience.2
Stone also futilely sought work on the West Coast with King Broadcasting in Seattle. "I was interviewed for a newsroom job by the news director," she said. "Seeing my resume—Peace Corps Thailand, first non-Thai reporter for the Bangkok Post—he told me, 'You'd make a bitching good reporter, but you'll just go get married.'
←31 | 32→
"I never forgot that," she says. "In fact, when I didn't get married until the age of 59, I figured, I sure proved him wrong. … Not that it made any difference."
Other women of the Class of 1969 would encounter resistance as they tried to break into the male media universe. But over the decades they would persevere, disproving stereotypes and overcoming biases to eventually climb to some of the highest ranks of their profession. During their careers, they would also experience first-hand the upheaval of the news industry, which, among other challenges, was struggling to retain and recruit women readers so crucial to their survival.
Knowing that being married was a liability, my classmate Karen Rothmyer was careful to say during her 1969 interview for a wire desk job at the Associated Press that she "had no plans to get married or have children. I knew that it was important to state that clearly if I wanted that job, or, as far as I knew, any job." It is a moment she looks back on now "with incredulity and a little embarrassment, but not anger. It was a different time then."
Another classmate, Leslie Berkman, was 23 in 1969 when she strode into the Los Angeles Times newsroom in skirt and heels, clutching a briefcase stuffed with writing samples. She remembers that day clearly:
"I hoped against hope to have a chance to do what I loved. I recall that the editor I approached did not take his feet off the desk to interview me and was not impressed by my Master's Degree. 'But can you write?' was his gruff reaction. Neither would he even glance at the many stories I had written on the race for mayor of Los Angeles that year between incumbent Sam Yorty and Tom Bradley—coverage that had won positive reviews from my J-School professor. He advised me to start at some smaller paper and get back to him later.
"I thought nothing of my gender as I headed toward the elevator to leave the building. I just felt very green and unaccomplished. Then I heard footsteps coming up the rows of desks behind me. It was a reporter I had seen on the campaign trail who I had helped catch up with speeches he missed when he had to find a phone booth to call in his stories. He told me not to take the rejection personally. He said, 'Look around and what do you see? All suits and ties.' Only one intrepid female journalist, Dorothy Townsend, had forged her way onto the Times metro staff at that time."
When Mary Bralove applied to the Wall Street Journal in 1969, it had only two female reporters. Even so, when editors came to the J-School to interview applicants, Bralove joined the line of hopefuls. At her turn, she said, "I could tell in the interview that [the editor] just wasn't interested. So I said, 'My major paper [at the J-School] was on Women's Liberation.' " When he looked startled, she followed with, " 'I scared you, didn't I?' That really shocked him and caught his attention."
As a sign of the times, Bralove said, the day she started at the WSJ it ran a light-hearted story on its front page about a woman so big breasted that crowds of men followed her to work.3
←32 | 33→
Susan Anderson had waged a battle just to get into the J-School. Graduating from the College of Wooster, she had been waitlisted for the Class of 1968 while two male classmates with whom she had worked on the school paper were accepted. (Neither ultimately attended.)
Determined to win admission the next year, Anderson got a job writing about weddings for the Passaic, New Jersey Herald-News. And she began pestering Christopher Trump, the admissions dean. When she asked why her Wooster classmates were admitted and she wasn't, Trump, she recalls, told her that they had a quota of women for the class, "since women can't get jobs anyway."
"Whether there really was a quota that year, I don't know," she says. "I visited each member of the admissions committee … and finally was accepted for the Class of 1969. I believe it was [Professor] Penn Kimball who told me, 'Well at least you're persistent, and that's what it takes to be a reporter.' "
According to James Boylan, a former professor at the J-School and author of its history, Pulitzer's School, women were only admitted "in the single digits" until the 1960s. That policy had been instituted by Carl Ackerman, who served as dean from 1931 to 1956. "Women of superior ability will be admitted to the School in numbers proportionate to the opportunities which shall develop for them in the future in professional work," Ackerman had said. "Since few women held journalism jobs, few were admitted."4
By the Class of 1969, of the 101 members, 38 were women. Still, at least one member of the admissions committee for the Class of 1970 "clearly displayed a bias against women," according to Michael Brourman, a 1969 classmate who served on the committee. (In the wake of the 1968 Columbia student protests against Vietnam and racism, the J-School had placed students on the admissions committee.)
"He spoke more than once about not wasting valuable space on someone who was likely to get married, have children and leave the profession within a few years," Brourman recalled. But, he added, "my sense was that his concern was not shared by the other voting members. Or, if they did share it, they did a good job of disguising it."
Shortly before graduation from the J-School in 1969, Edee Holleman became concerned about stories she was hearing that women starting out at both Time and Newsweek "would be hired as researchers instead of reporters, as the young men were, and never got promoted," she said.
So while still at the J-School, she wrote to Katherine Graham, owner of the Washington Post and Newsweek, and informed her that the bias was common knowledge at the J-School. "I then asked her why she wasn't doing more for women," said Holleman. "No answer." A few weeks later, Holleman, getting a phone call from the office of the J-School dean, was hopeful it was about a job. Instead, the ←33 | 34→dean, apparently having been contacted by Graham, pressed Holleman to reveal who had told her about discrimination at Newsweek, she said.
"All I told [the dean] in that uncomfortable phone call was that it was common knowledge," Holleman said. "I lost all respect for Katherine Graham. Attempts in movies like The Post … to burnish her reputation as a female role-breaker, always remind me of that phone call."
Hired by Newsweek that summer, J-School classmate Laurence Leamer, who later became a prolific biographer of American politicians and personalities, saw first-hand what Holleman had heard. "Like all the writers, I had an office outside of which sat a researcher," he said. "The writers were men. The researchers were women. When I wrote a story and didn't know a fact, I wrote 'tk' [to come] or '00.' The researcher was responsible for filling it in and fact checking the story. Any errors were her fault."
In 1970, 46 women at Newsweek filed a historic complaint with the federal Equal Employment Opportunity Commission, claiming discrimination in hiring and promotion under Title VII of the Civil Rights Act. When little resulted, they filed again in 1972, after which women finally began to be hired as reporters.
ABANDONING "WOMEN'S NEWS"
Even as the women of the Class of 1969 struggled to find reporting jobs, the feminist movement was challenging news outlets to rethink "women's news." Pioneering women editors, though few in number, were pushing brides off the covers of their women's sections to give better play to such significant issues as contraception, childcare, and equal opportunity.
At the Dallas Times Herald, the women's pages "got away with murder because the dumb male editors never bothered to read it," remarked Molly Ivins, a 1967 J-School graduate who early on forged an important career in journalism. "They were writing about birth control. Abortion. But it wasn't considered 'real news.' "5
Going further, these editors—as well as non-journalists in America fighting for women's equality—argued that stories about women's issues were "news" and should run in the front section of the newspaper, not siloed in the back.
Among those pioneering journalists was Marj Paxson, who was Women's Editor at the Philadelphia Evening Bulletin when I was hired as a food writer in 1971 at age 25. But it was only in researching this chapter and learning about her personal papers at the University of Missouri that I became aware of her frustrating behind-the-scenes efforts for better play for women's news.
In a 1974 memo to the Bulletin's executive editor, George R. Packard, she wrote, "Mr. Packard: Today's paper upsets me as women's news editor. It is completely male-oriented. In fact, looking through the pages of the B-section, ←34 | 35→I wonder if women do anything but sing for the president and produce babies. This male dominance of the paper is happening so regularly that I am concerned. It's a mistake, a big mistake."6
In the early 1970s, Roe v. Wade was making its way to the Supreme Court, Gloria Steinem was demanding equal pay for equal work, and the Equal Rights Amendment had passed both houses of Congress and garnered President Nixon's signature. (It would later fail, several states short.) Yet instead of bringing such stories into their news sections, news executives initially responded by renaming their women's pages, aiming for a coed audience. The Washington Post was the first large paper to do so. In 1969 it replaced its "For and About Women" with "Style." Eighteen months later, the Los Angeles Times started "View" "to provide wider feature coverage of a city and region that were emerging as trendsetters."7 Soon, women's sections were being remodeled across the country with names such as "Living," "Accent" and "Lifestyle."
Others were assigning topics to their daily feature sections, hoping to appeal to both men and women. The St. Petersburg Times had "Day," as in MonDAY, ←35 | 36→TuesDay. As the decade of the 1970s continued, some newspapers launched themed sections such as Family, Home & Design, Food, and Health.
Ironically, the demise of women's sections cost some female reporters and editors their positions. If the new sections were to also appeal to men, management's thinking went, then men were needed to bring that about. Jean Taylor, who became the Los Angeles Times' View editor in 1971, explained, "Women had such low esteem of what women did, so we artificially had to put esteem into women's sections by bringing men in."8
Among the women to lose their jobs was the Bulletin's Paxson, who was demoted when her section became "Focus." No matter that several of the 15 women on her team whom she had mentored, including me, would soon win a statewide journalism prize for exposing dangerous conditions in nursing homes. When a man took over, Paxson was relegated to a position in the Bulletin's Sunday Magazine that largely involved reading page proofs, she said. "It was the worst 14 months of my life," said Paxson, who later became a publisher in the Gannett news chain.9
CRACKING CEILINGS
Through the decade of the 1970s, the women of the Class of 1969 discovered that getting hired was only their first hurdle into the male world of journalism. Now they had to over-achieve to prove themselves equal to the task.
Edee Holleman, the first woman on the city hall/police beat at a small-town Texas paper, recalled having to prove "I was tough enough and good enough to do the job." She said her male editor "would periodically test my mettle by sending me to observe an autopsy or assigning me to write a story on skydiving which included my participating in the sport. At night, especially on weekends, I hung out at the police station and went on calls …. I passed those tests, but did not get the same pay as the male reporters did because, I was told, they had families to support. But this job and the professional respect of this editor set me on my life's career journey."
Leslie Berkman, rebuffed in her initial job interviews, quickly succeeded in becoming the second woman covering hard news at the Los Angeles Herald-Examiner. Thrilled with her position, she decided not to fight the sexism in the office, including a copy editor "who had been embarrassing me by smacking my behind when I walked by the rim to answer editing questions." She was grateful, though, that her editor reprimanded him. "I also learned," she said, "to be blind to the pinup girls adorning the dark room when a photographer led me in to admire the art he was developing to illustrate my story. The photographers—all men at the time—were always very respectful and businesslike so I figured the girlie pictures went with the territory."
←36 | 37→
Outside the office, she says she was "floored" when she was barred from covering a political event being held at a men-only business club favored by the city's power class. "As the only woman among the press, I was stopped from entering the elevator taking us to the candidate. I sat fuming in the lobby." It was only because the candidate stopped on his way out to apologize and answer her questions that she was able to cobble together a story, she said.
Afterwards, she wrote "about the longtime practice of the most elite downtown clubs in Los Angeles to exclude women and how that old boys concept was harmful to women who wanted to advance in business."
When Tracy Wood of UPI's Sacramento bureau was similarly barred from a "public" meeting, Wood wrote about her experience of being unable to report. That piece, she said, prompted the California state legislature to amend its open meeting law.
Among the first to break out of the corral of women in the Bulletin's features department was my Bulletin colleague DD Eisenberg, the home and design writer. Out of the blue one day in 1974, executive editor George Packard called her into his office. The suave Princeton graduate, then in his early 40s, had been inviting his young staffers to his house for touch football parties and had noticed that Eisenberg could catch a ball.
"What do you think of the idea of a woman in the sports department?" Packard asked her.
"Great idea," she replied.
"Would you like the job?" Eisenberg recalls him saying. "You play a mean game of touch football. If you don't like it, you can always go back to features."
So Eisenberg became the first woman to cover sports in Philadelphia and among "a few token women around the country," she said. She kept a "discrimination file," notes for a possible book that included questions people asked her: "Why are you taking the place of a man?" and "Why would you want to be in a locker room?" And, "Why do you want this job?—your husband is a doctor."
Barred from the locker room where male reporters were getting their interviews, she would have to wait outside until 2 or 3 a.m. for the athletes to emerge. Most, she said, were rushing to get home but "a few were on my side and would give me quotes."
Later, after Eisenberg won locker room access, the athletes would sometimes drop their towels in front of her, she said. Once, she faced the live-TV indignity of being asked by former Eagles defensive back-turned-sportscaster, Tom Brookshier, "Are you an athletic supporter?"
"He saw me as raw meat." she said.10
Marquita Pool-Eckert, one of nine African Americans in the J-School Class of 1969, took a different kind of risk to advance her career. She gave up a well-paid union job as a publicist for "Day Time Dramas" at ABC-TV for a per diem ←37 | 38→position that paid less money at Like It Is, a news and community affairs show on WABC-TV in New York City that targeted the black community.
"It was important to me to do work that mattered," said Pool-Eckert. It also helped, she said, that she was not married and had no obligations at the time. "So there was no reason not to 'go for it.' " The move paid off in many ways, she said, as she rose to become producer for CBS Evening News and Senior Producer for CBS Sunday Morning.
WE WERE THE FIRST SUPERMOMS
If making one's way as a woman was hard, doing so as a new mother proved ridiculously difficult. By 1974, I had been promoted from food writer to Food Editor of the Bulletin and was determined to hold on to my rung on the career ladder. If I ever stepped off, I feared I would never regain my footing. With maternity leave (let alone paternity leave) barely in the nation's vocabulary, I worked straight through my pregnancy, never missing a day of work until I went into labor. Three weeks later, I was back at my desk, the first woman journalist in the history of the Bulletin newsroom to have a baby and not quit. A week after I gave birth, Arlene Morgan, deputy features editor at the rival Philadelphia Inquirer, also had a baby and became its first female news staffer to return to work. "There was a bet on about whether I would come back or not," Morgan said.11
Besides proving to male bosses their commitment to their jobs, the new mothers had financial considerations. I remember getting $30 a week in "sick pay" for the three weeks I was out, a small fraction of my salary, which was about $200 a week. It was only in 1978 after Congress passed the Pregnancy Discrimination Act that companies were required to cover maternity-related disabilities like other medical conditions.
To prove herself equal to the otherwise all-male Bulletin sports staff, Eisenberg hid her pregnancy into her fifth month as she lugged around heavy equipment and worked nights and weekends. It was only when she was caught vomiting by a tennis tournament official that she finally told her editor. Later, she would wonder if pushing herself had been a factor in her son's premature birth. She only took a few weeks off, leaving her newborn in the care of a baby nurse.
"At that time, you didn't stay home. You had to show everyone you could come back," she said.
Having hidden pregnancies, mothers felt they also had to hide the demands of childcare if they were ever to get ahead. There was truth to that worry. I actually lost out on a promotion in 1984 after the executive editor told me I had "too many family responsibilities."
Classmate Mary Bralove at the Wall Street Journal believes she failed herself and other women by not standing up as a journalist-mother after her daughter was ←38 | 39→born in 1979. Packing up one day to get home, her boss suddenly announced a meeting in his office. "I'll be there in just a minute," she said, and in a panic called her husband to drop everything and relieve the sitter.
"I've thought about that a lot. … [Women] turn their lives inside out to fit a corporate culture of a man being the sole breadwinner."12
On the other hand, Karen Rothmyer, who by the early 1990s had risen to become an editor of New York's Newsday while raising two boys, felt it important that women keep proving that they could handle the time demands of journalism as her generation had. She was sometimes annoyed that women on her staff, 10–15 years younger than herself, would tell her "they had to leave early, or couldn't cover something because of childcare concerns. I kept wanting to ask whether the kid didn't have a father, too. It seemed to me that these women were regressing to attitudes of the 1950s, rather than fighting to increase the gains my generation had made. It seemed to me that they were very different than women my age who had had to learn to not ask for any favors if they wanted to get ahead. I know it's more complicated than that but that's how I felt, and feel."
WRITING STORIES THAT SPEAK TO WOMEN
As women journalists fought their way out of features, not only did they make their mark covering hard news, but they also helped to broaden its definition.
Details
Pages

XXIV, 204

ISBN (Book)

9781433167775

Language

English

Publication date

2020 (March)

Published

New York, Bern, Berlin, Bruxelles, Oxford, Wien, 2020. XXIV, 204 pp., 11 b/w ill.