Inside the Upheaval of Journalism
Reporters Look Back on 50 Years of Covering the News
Excerpt
Table Of Content
Preface
Acknowledgments
Chapter Authors
Chapter One Fifty Years of Journalism: A Sweep of Change
Chapter Two Technology: The Revolution of Our Time
Chapter Three Women: Forging Towards Recognition
Chapter Four Diversity: A Work in Progress
Chapter Five Politics: Reporting in the Age of Distrust
Chapter Six International Reporting: A World of Difference
Chapter Seven Criminal Justice: The Journey from "Give Me Rewrite!"
Chapter Eight Medicine: From Gee-Whiz to Hard-Edged
Chapter Nine Business: How Big Media Missed Small and Personal
Chapter Ten Covering the God Beat in a Time of Change
Chapter Eleven Book Publishing: Authors on the Front Line
Chapter Twelve J-Schools: In the Wake of New Media
Postscript: An Informed News Consumer's View
Index
Series Page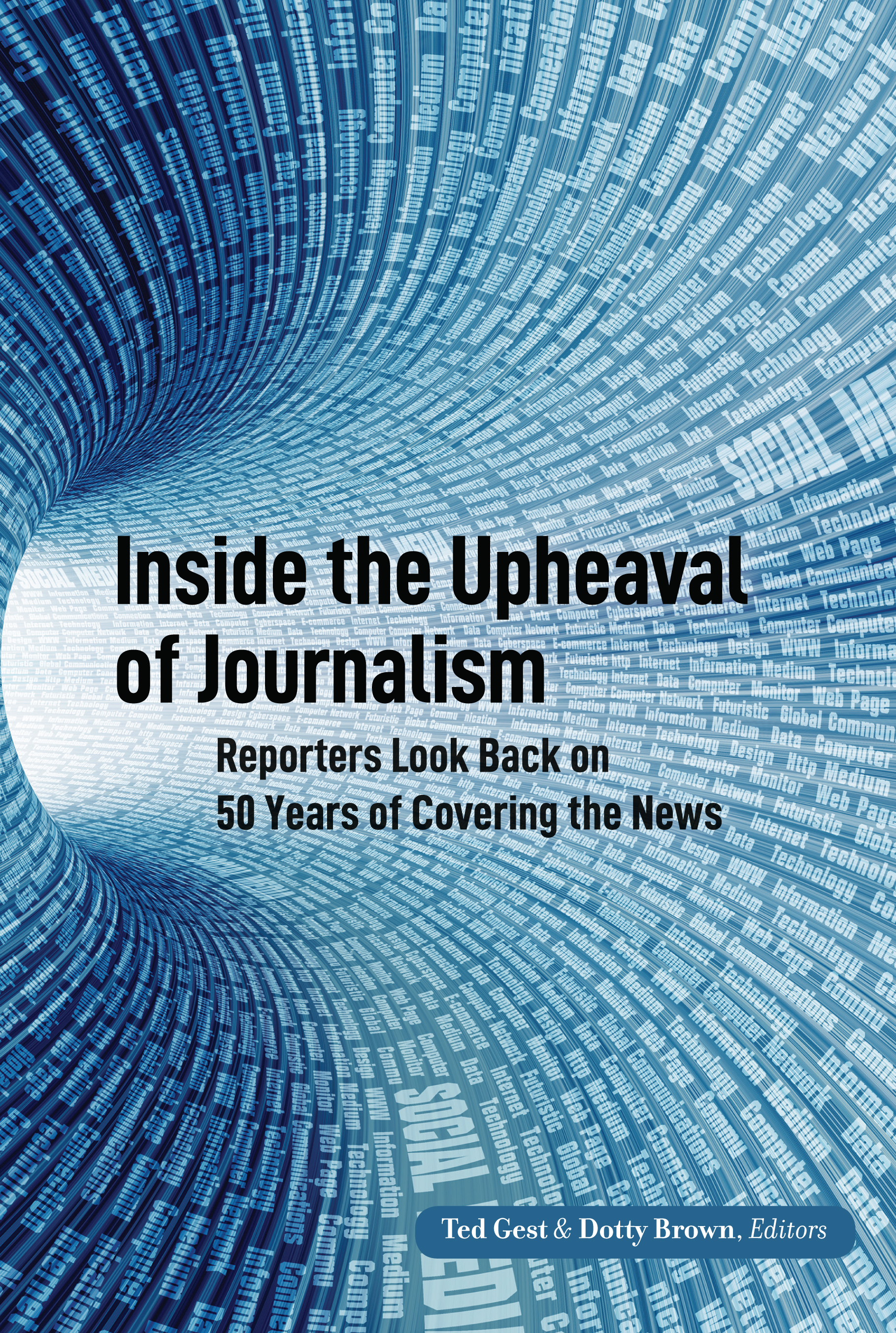 Inside the Upheaval
of Journalism
Reporters Look Back on 50 Years
of Covering the News
EDITED BY
Ted Gest and Dotty Brown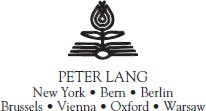 Library of Congress Cataloging-in-Publication Data
Names: Gest, Ted, editor. | Brown, Dotty, editor.
Title: Inside the upheaval of journalism: reporters look back on 50 years
of covering the news / edited by Ted Gest and Dotty Brown.
Description: New York: Peter Lang, 2020.
Series: Mass communication and journalism; vol. 28 | ISSN 2153-2761
Includes bibliographical references and index.
Identifiers: LCCN 2019032815 | ISBN 978-1-4331-6777-5 (hardback: alk. paper)
ISBN 978-1-4331-6778-2 (paperback: alk. paper) | ISBN 978-1-4331-6781-2 (ebook pdf)
ISBN 978-1-4331-6782-9 (epub) | ISBN 978-1-4331-6783-6 (mobi)
Subjects: LCSH: Journalists—United States—Biography. | Journalism—United
States—History—20th century. | Journalism—United
States—History—21st century. | Journalism—Technological
Innovations—United States.
Classification: LCC PN4871 .I48 | DDC 070.92/2 [B];—dc23
LC record available at https://lccn.loc.gov/2019032815
DOI 10.3726/b16118
Bibliographic information published by Die Deutsche Nationalbibliothek.
Die Deutsche Nationalbibliothek lists this publication in the "Deutsche
Nationalbibliografie"; detailed bibliographic data are available
on the internet at http://dnb.d-nb.de/.
© 2020 Ted Gest and Dotty Brown
Peter Lang Publishing, Inc., New York
29 Broadway, 18th floor, New York, NY 10006
All rights reserved.
Reprint or reproduction, even partially, in all forms such as microfilm,
xerography, microfiche, microcard, and offset strictly prohibited.
About the author
Ted Gest has covered criminal justice over a half-century for the St. Louis Post-Dispatch, U.S. News & World Report, and The Crime Report, where he is Washington correspondent. He is president of Criminal Justice Journalists and former Chairman of the Council of National Journalism Organizations. He is author of Crime & Politics (2001).
Dotty Brown oversaw numerous prize-winning stories during her career at the Philadelphia Inquirer, including a Pulitzer Prize. She served as Science and Medical Editor, Education Editor, and Editor for Multimedia and Projects. She was named Knight Ridder Journalist of the Year. She is author of Boathouse Row, Waves of Change in the Birthplace of American Rowing (2016).
About the book
In the spring of 1969, 101 students received master's degrees from Columbia University's prestigious School of Journalism, where they had learned the trade as it was then practiced. Most hoped to start a career in newspapers, radio, television or magazines, the established forms of journalism of that era. Little did they realize how the news world they were entering would be upended by the internet and by the social forces that would sweep through the country over the next 50 years.
This book tells the story of the news media revolution through the eyes of those in the Class of 1969 who lived it and helped make it happen. It is an insider's look at the reshaping of the Fourth Estate and the information Americans now get and don't get—crucial aspects of the vibrancy of democracy.
"This book by veteran journalists is the best analysis I've seen of the precarious state of American journalism and the danger that alone poses to our democracy."—Bob Schieffer, CBS News
"The book's seasoned journalists…confront the challenges veterans and newcomers face as technology changes the reporting dynamic ever faster, but not always with good results." —Charlayne Hunter-Gault, award-winning journalist and author
"This is an inspired examination of what's happened to American journalism over the past 50 years, artfully told by people who lived it, who helped shape the best of it, and who warn us of the perils of the present day."—David Boardman, Dean, Klein College of Media and Communication, Temple University
"Together, the authors show how the core values of Columbia Journalism School shape diverse careers and strengthen our profession."—Steve Coll, Dean, Graduate School of Journalism, Columbia University
"This book is a powerful reminder that journalism is a noble calling fi lled with honest professionals dedicated to fairly and accurately pursuing the truth and informing the public…"—Michael Isikoff, Yahoo News
This eBook can be cited
This edition of the eBook can be cited. To enable this we have marked the start and end of a page. In cases where a word straddles a page break, the marker is placed inside the word at exactly the same position as in the physical book. This means that occasionally a word might be bifurcated by this marker.
Details
Pages

XXIV, 204

ISBN (Book)

9781433167775

Language

English

Publication date

2020 (March)

Published

New York, Bern, Berlin, Bruxelles, Oxford, Wien, 2020. XXIV, 204 pp., 11 b/w ill.