Gaming SEL
Games as Transformational to Social and Emotional Learning
©2021
Textbook
XVI, 204 Pages
Summary
Games enable children to practice emotions in spaces that are free from actualized consequences. With thoughtful guidance, games can help children manage emotions, perspective-take, demonstrate empathic concern, and exhibit prosocial behaviors.
Emerging research suggests that these competencies—also known as social and emotional learning (SEL) skills—are, in fact, teachable. In Gaming SEL: Games as Transformational to Social and Emotional Learning, Matthew Farber investigates the rich opportunities games have in supporting SEL skill development. Experts from the fields of education, game development, and SEL—including folks from CASEL, the Fred Rogers Center, Greater Good in Education, iThrive Games, Minecraft Education, and UNESCO MGIEP—share advice.
Games themselves cannot be responsible for children's learning. Having a supportive educator or caregiver guiding experiences can be crucial. This book also includes recommendations for embedding games in classrooms in ways that support meaningful SEL skill development. Regardless of your experience, content area, or grade level, this book is for you!
Excerpt
Table Of Contents
Cover
Title
Copyright
About the author
About the book
This eBook can be cited
Table of Contents
About This Book
Links, Lessons, and Games
References
Part I
Chapter One How Mister Rogers Taught Us to Feel
Co-viewing and Joint Media Engagement
The Emotional Intelligence of Fred Rogers
Social and Emotional Play in the Neighborhood of Make-Believe
Rogers's Six Principles of Learning Readiness
Playing in Daniel Tiger's Neighborhood
How Are You Feeling Today?
Mood Management Theory
Mood Management and Video Games
Links, Lessons, and Games
References
Chapter Two An Exploration of Social and Emotional Learning
CASEL's SEL Framework
Critiques of SEL
Attack of the Frameworks!
SEL Kernels and Brain Games
UNESCO MGIEP's EMC2 Framework for Social and Emotional Learning
Prosociality and the Greater Good
Links, Lessons, and Games
References
Chapter Three How Games Give Players "The Feels"
Affordances and Emotions
"Game Feel"
"Where Special Rules Obtain"
Games as Curriculum
From Mechanics to Meaningful Situations
Links, Lessons, and Games
References
Part II
Chapter Four Empathy Games
Can a Video Game Teach Empathy?
Content Warnings
On the Appropriateness of Role-Play
Paired Texts and Impossible Field Trips
Links, Lessons, and Games
References
Chapter Five Mindful, Kind, and Compassionate
The Mindful Knight
Play Deliberately: A Mindful Walk in the Virtual Woods
Kind Words: A Game About Being Nice
SEL in the Game of School
Compassion Games: Survival of the Kindest
Extra Life and the Children's Miracle Network
Links, Lessons, and Games
References
Chapter Six Ethics, Perspective-Taking, and Teen Identity
Can a Video Game Teach Ethics?
Quandaries, Perspectives, and Dilemmas
Awkward Moments and Implicit Biases
iThrive Games and the Teen Brain
Can Video Games Transform Behavior?
Links, Lessons, and Games
References
Chapter Seven Co-op Play, Teamwork, and Relationship Skills
Games of Kinship and Interdependence
"We Broke Out!"
Lessons from Recess
Scholastic Esports and Cyber Wellness
Tilt Malleability and Growth Mindset
Games of Love and Self-Discovery
Links, Lessons, and Games
References
Chapter Eight How Making Games Supports Self-Awareness
The Games for Change Student Challenge
Global Game Jam NEXT: A Global Game Jam for Youth
Anti-Defamation League Game Jams
Autopathographical Game Design
Links, Lessons, and Games
References
Index
Of Play and Games for Social and Emotional Learning
In one of the most viewed TED Talks to date, the late Ken Robinson illustrated how schools kill creativity. According to Robinson, a one-way instructional style—the "teacher knows best" approach—prevents learners from exploration, curiosity, critical thinking, and innovation, all the while making learning a mundane and boring activity. However, learning must be fun, and it must make one happy. As Roald Dahl, author of Charlie and the Chocolate Factory, eloquently stated, "Life is more fun if you play games." Now, imagine a world where we can infuse creativity in learning while making it fun and rewarding. Here is where this book comes in.
In Gaming SEL, Matthew Farber attempts to define how to achieve these two lofty goals—providing ways for learners to accomplish success through games while having fun in the process. However, Farber does not stop there; he has a bigger purpose, and this, I believe, is the unique contribution of this book to the education community.
This book focuses on games that build social and emotional learning (SEL) skills, what many call "soft skills." In actuality, these are the hardest skills to develop, and Farber does a brilliant job explaining how they can be cultivated with games. ←xi | xii→
The young of today are digitally native citizens. They are practically born with a screen console in their hands and are constantly connected with the virtual world of information, people, and places. Students today want to be involved, want meaning in their learning, and desire connection with others. They are more comfortable with digital learning than traditional printed textbooks. They are curious and are not so willing to just listen and take what is delivered as truth. In other words, students today want a dynamic learning environment where they feel challenged.
An important feature of this book is Farber's exploration of SEL frameworks. Although there is no one-size-fits-all approach, he does cover two very different frameworks: CASEL's SEL Framework, which many consider as one of the first, and the newer UNESCO MGIEP EMC2 Framework for Social and Emotional Learning. The differences across SEL frameworks, their strengths and weaknesses, their uses—and the potentials for misuse—are well-elaborated. Furthermore, this book offers a narrative of SEL's origins and its changes over the past few decades.
It is well-documented that just playing games does not automatically stimulate and allow learners to achieve specific learning outcomes. This book illustrates and provides examples of how game-based curricula can be developed to achieve SEL outcomes. The many references to neuroscience, child psychology, and, of course, evidence-based studies are strengths of this book. Minecraft: Education Edition's The Mindful Knight, Kind Words, and Crystals of Kaydor are shared as examples of games that teach empathy, kindness, and compassion in classrooms—they are new opportunities for teaching SEL with games.
I am confident that this book will be a seminal resource for the future use of games in education systems. It provides key insights into SEL and how to mainstream it within schools and curriculum with quality and rigor. It also offers guidance to teachers on how to use existing games for achieving SEL outcomes.
Increasingly, young people struggle with anxiety, stress, and depression. This is a book ahead of its time, yet urgently needed now. I hope the book is read and enjoyed by gamers within the education community as well as parents who are interested in children's well-being and flourishing.
←xii | xiii→
I researched and wrote the entirety of this book during the COVID-19 pandemic. This book would not have been possible without the support of many people. I would like to thank my wife, Laura, and our son, Spencer, for their continued support. A special thank you is extended to my parents, Gary and Judith Farber, and my mother-in-law, Virginia Fisher.
I am grateful to my publisher for faith in my vision, and to the experts interviewed as part of my research. I would like to express my gratitude to my colleagues at the University of Northern Colorado, including the Technology, Innovation, and Pedagogy program, the School of Teacher Education, and the College of Education and Behavioral Sciences. Go Bears!
On a personal note, our beloved family pet dog Lizzie sadly passed away in October 2020. Throughout her long life, we took many mindful walks together. She was playful and loyal to the end. This book is dedicated to her memory.
I tap "New Game" to begin. In beautiful watercolors, a woman in a red cape appears on my smartphone's screen. She suddenly collapses, then tumbles from the sky. Emotional orchestral music plays.
When she lands, her cape turns black. Her head tilts downward. I drag on the screen to pull her to move forward, but she walks slowly. The screen becomes foggy. She falls to her knees and weeps.
The gameplay is a two-dimensional puzzle-platformer, like Super Mario Bros. but darker in mood and tone. There are no pipes to climb into nor mushrooms to jump on. Instead, I traverse geometric objects scattered in a bleak, barren, and inhospitable landscape (see Figure 1).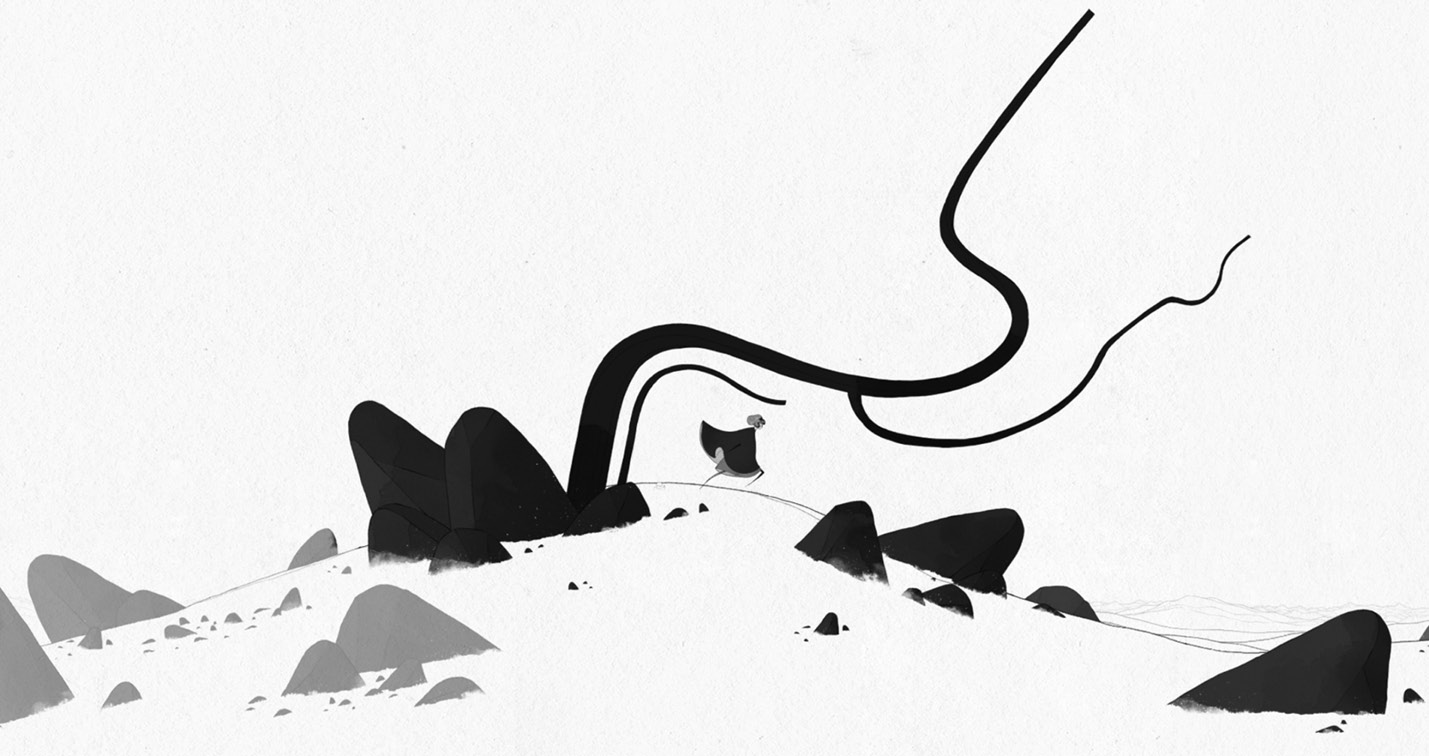 Figure 1.Screenshot from GRIS. Source: Nomada Studio. Reprinted by permission of the publisher.
I am playing GRIS, an award-winning game with no dialogue; the entire story is visual. The game's levels, color palette, and obstacles function as symbolic metaphors for the five stages of grief: denial, anger, bargaining, depression, and acceptance (Kübler-Ross, 1969).
At one point, wind pushes my avatar backward. The only way to proceed is not to fight the gust but to hide from it. I swipe down on my screen to shelter-in-place. When I do, my character's dress turns into some sort of shield. Hunkering down in GRIS represents my character's bargaining with waves of sadness. The only way my avatar can reach acceptance is to continue moving. I am confident that I can succeed. ←1 | 2→
There is often no real way to lose a video game except if the player quits; nearly all games are presented as winnable (Toppo, 2015). Given enough try and practice, I know that I can defeat any monster or enemy.
An essential part of social and emotional learning (SEL) is the notion of growth mindset, the idea that if people keep trying, they can learn from their own mistakes and grow (CASEL's SEL Framework, 2020; Dweck, 1986; 2006). Having a growth mindset is more than failing and retrying; it is an attitude or belief that one's intelligence is malleable (Dweck, 2006).
Celeste is a video game that can promote growth mindset. Difficult to win, players control Madeline, a protagonist who climbs Celeste Mountain, a metaphor for her mental health challenges. Two years after the game's release, the designer confirmed to the Celeste player community that Madeline's tale is also a trans story (Thorson, 2020).
New York City educator Zachary Hartzman adapted Celeste to promote growth mindset with his high school English language learner (ELL) students. "How can we overcome adversity in our lives?" he asks his class after they play. "What is the game trying to teach us?"
I spoke with Hartzman about video games and SEL. In addition to Celeste, he also teaches with GRIS. "Most of my students fail the New York State Regents exam the first time, as they are ELLs," he told me. "Celeste helps teach them to be resilient and that difficulty is okay."
Why do we play games when we know we will fail? Game studies researcher Jesper Juul refers to this seeming contradiction as the paradox of failure. In his ←2 | 3→ book The Art of Failure (2013), Juul mused how we, as humans, are wont to avoid failure—except when we choose to play games. The paradox of failure in games is explained in these steps:
1.We generally avoid failure.
2.We experience failure when playing games.
3.We seek out games, although we will experience something that we normally avoid. (Juul, 2013, p. 2)
I took comfort in GRIS because I could always pick myself up. Each time I failed, I tried a different solution. When I played Celeste, I died hundreds of times. Yes, hundreds—the game tabulates how many times players die with a "Death Count." (GRIS and Celeste are both rated "E for Everyone" in the United States by the Entertainment Software Ratings Board. Players respawn quickly and no graphic violence is depicted.) Although I failed repeatedly, I was encouraged to keep trying. At one point, my character received a supportive postcard. It read, "Be proud of your Death Count. The more you die, the more you're learning. Keep going!"
It may seem obvious why we watch movies, read books, and play games that make us happy. But why do we engage with media that can fill us with despair? Perhaps it is because we know that these experiences will end with catharsis, the Aristotelian term that describes the purging of negative emotions (Juul, 2013). When we watch scary movies or play zombie games, we feel catharsis after we escape our fears.
We consume media because it allows us to practice our emotions in spaces that are free from actualized consequences. Because GRIS and Celeste are games, I knew that I could confront any uncomfortable emotion, from sorrow to frustration. I also understood that my perseverance would lead to feelings of well-being and satisfaction.
Media literacy in the 20th century required an understanding of multimodal representation in comics, graphic novels, moving images (film, television), and information networks (telephonic systems, the internet) (Zimmerman, 2015). Comparatively, the 21st century is ludic (Greek for playful), an era where the multimodal media we encounter is often game-like, interactive, and playable (Zimmerman, 2015). Regarding gaming literacy in the Ludic Century, Zimmerman (2015) wrote,
Details
Pages

XVI, 204

Year

2021

ISBN (PDF)

9781433185960

ISBN (ePUB)

9781433185977

ISBN (MOBI)

9781433185984

ISBN (Hardcover)

9781433186424

ISBN (Softcover)

9781433185953

DOI

Language

English

Publication date

2021 (June)

Published

New York, Bern, Berlin, Bruxelles, Oxford, Wien, 2021. XVI, 204 pp., 12 b/w ill.