Perception of Physicians
A Qualitative Research
©2021
Monographs
78 Pages
Summary
A Papa Smurf or Superman...Spring or winter…Woman or man…Circle or triangle…All of the people have definitely received treatment from a physician. All right then, how are the physicians perceived? Or how do you want to be perceived if you are a physician? This is an original work based on qualitative research. The author took a photo; here is a selfie opportunity for you. Do you want to know how patients see the physicians? This book offers clues about how physicians are perceived. If you want, you can have a look at the photo together with the author.
Excerpt
Table Of Contents
About the author
About the book
This eBook can be cited
Contents
Introduction
1 What Is a Physician?
2 The Emergence of Medicine
3 Physician Characteristics
3.1 Cultural Competence
3.2 Respect for Patient Diversity
3.3 Lifelong Learning
3.4 Professionalism
3.5 Suitability for Teamwork
3.6 Communication Skills
4 Research
4.1 Data Collection and Method
4.2 Findings and Evaluations
4.2.1 Profession Definition
4.2.2 The Reasons for Choosing the Profession
4.2.3 Physician Characteristics
4.2.4 Brand Personality Expectation
4.2.5 Physician Behavior
4.2.6 Professional Competence
4.2.7 Empathy
4.2.8 Priorities
4.2.9 Image
4.2.10 The Necessity of the Profession
4.2.11 Tombstone Exercise
4.2.12 Professional Purpose
4.2.13 Professional Expectation
4.2.14 Social Perception
4.2.15 Profession Symbol
4.2.16 Associations
4.2.17 Patient Psychology
4.2.18 Metaphoric Perception of the Profession
5 Conclusion and Recommendations
References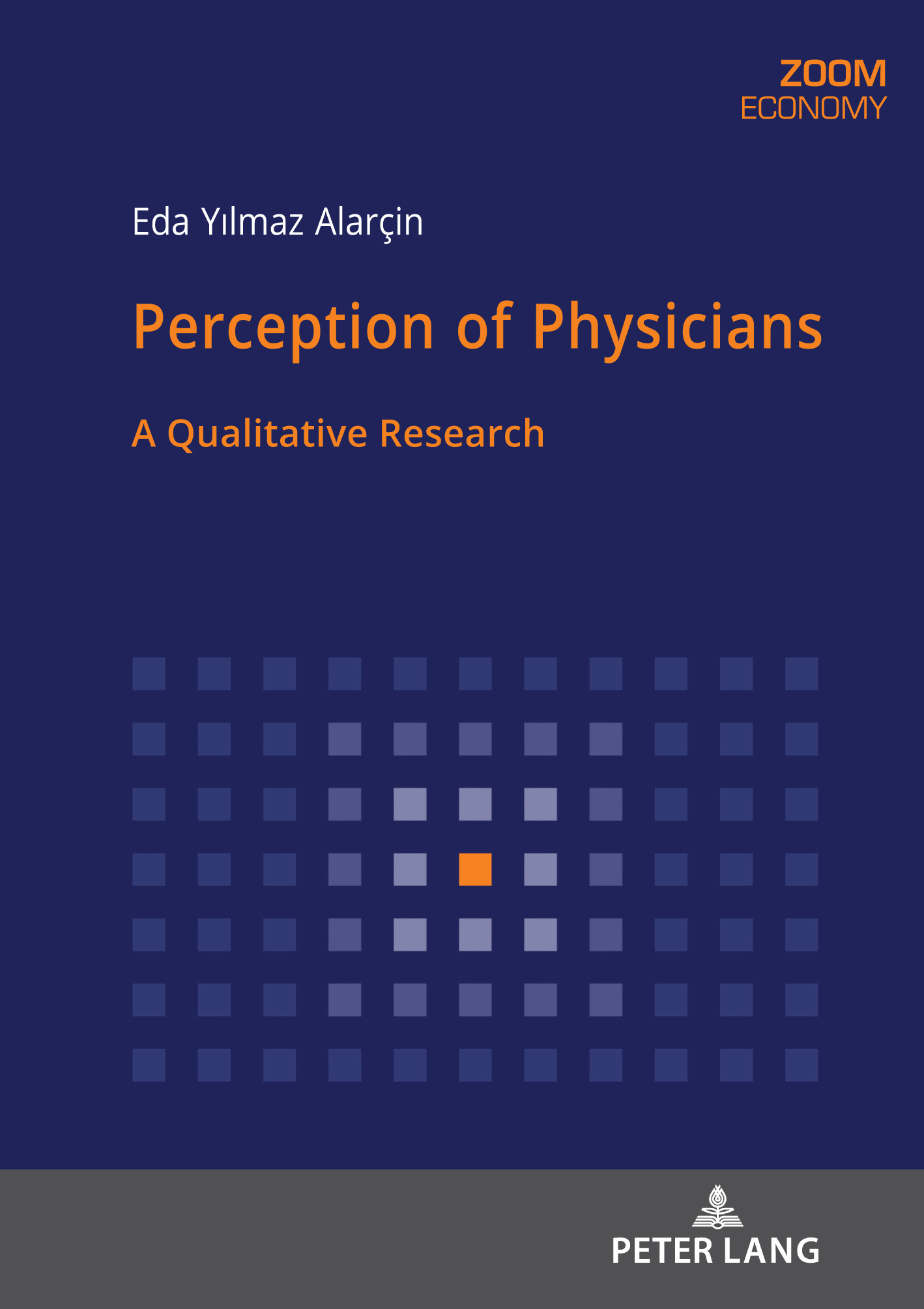 Bibliographic Information published by the Deutsche
Nationalbibliothek
The Deutsche Nationalbibliothek lists this publication in the
Deutsche Nationalbibliografie; detailed bibliographic data is
available online at http://dnb.d-nb.de.
Library of Congress Cataloging-in-Publication Data
A CIP catalog record for this book has been applied for at the
Library of Congress.
ISBN 978-3-631-84526-4 (Print)
E-ISBN 978-3-631-84650-6 (E-PDF)
E-ISBN 978-3-631-84651-3 (EPUB)
E-ISBN 978-3-631-84652-0 (MOBI)
DOI 10.3726/b18002
© Peter Lang GmbH
Internationaler Verlag der Wissenschaften
Berlin 2021
All rights reserved.
Peter Lang – Berlin ∙ Bern ∙ Bruxelles ∙ New York ∙ Oxford ∙
Warszawa ∙ Wien
All parts of this publication are protected by copyright. Any
utilisation outside the strict limits of the copyright law, without
the permission of the publisher, is forbidden and liable to
prosecution. This applies in particular to reproductions,
translations, microfilming, and storage and processing in
electronic retrieval systems.
This publication has been peer reviewed.
Details
Pages

78

Year

2021

ISBN (PDF)

9783631846506

ISBN (ePUB)

9783631846513

ISBN (MOBI)

9783631846520

ISBN (Softcover)

9783631845264

DOI

Language

English

Publication date

2021 (January)

Published

Berlin, Bern, Bruxelles, New York, Oxford, Warszawa, Wien, 2021. 78 pp., 2 fig. b/w, 25 tables.