Slovak Mass Media in the 21st Century: Current Challenges
Excerpt
Table Of Content
Cover
Title Page
Copyright Page
About the authors
About the book
Citability of the eBook
Contents
2 Current Issues of Presenting of Stereotypes in Mass Media
2.1 Influence of Media Concerning Integration of Social Minorities
2.2 Influence of Media and the Internet on Politics and Political Communication
2.3 Reasons for Combination of Forms of Analysis
2.4 Analysis of a Particular Example
2.5 Original Document of Slovak Governance Institute
2.6 Discourse Analysis of the Article and Politician's Status
2.7 Conversion Analysis of Discussion on Facebook
2.8 Summary
3 Current Issues of Public Media
3.1 Activity of the Council of Europe in the Field of Public Broadcasting
3.2 Public Service Broadcasting in Slovakia
3.3 On the Terms of Public Service and Public Interest
3.4 Viewership of Public Service Media
3.5 Funding of Public Service Media
3.6 User Charges
3.7 Funding from the State Budget
3.8 Future of Slovak Media of Public Service
4 The Phenomenon of Alternative Media in Slovakia
4.1 What Is the Alternative?
4.2 Beginnings of Current Alternative Media in Slovakia
4.3 From Pirated Radio to an Attempt for Area-Wide Television
4.4 Criticism of Alternative Media
4.4.1 Example 1: Slobodný vysielač: Overestimating the unemployment rate in the United States
4.4.2 Example 2: Zem a vek: Doubting the effects of chemotherapy
4.5 Summary
Conclusion
Bibliography
About the Authors
The development of Slovak media environment in the last 25 years is determined by turbulent political situation, the transition from socialist state system to the building and consolidating of democracy. Before 1989, the crucial function of media includes support of actual political leading power in preserving the status quo, communist propaganda and spreading only the official information. Mainly in the first years after the Velvet Revolution, the work of some media had common features with socialist media, especially during the so-called Mečiar era. Dual broadcasting system in Slovakia was established only in 1991 (before 1989, there were only state broadcasters) when public service media were created; however, from the beginning of the public broadcast, experts were discussing which system would guarantee real independence of public service media from politics. Nowadays, Slovak media operate on free market; their freedom of expression and the right to be informed is anyhow protected. Slovak media are confronted with the mistrust of the public and criticism of different aspects of their work – from alleged unprofessionalism and spreading distorted information to the dissemination of the facts that are not important and on the other hand marginalizing the facts that are necessary for the everyday decision-making of public.
This monograph deals with the most significant issues that are matters of public criticism. It has no ambition to cover all the problems which Slovak Mass Media actually face, but it is focused on the most challenging questions which actually resonate with the Slovak society. These are especially the role of media in the context of power control, sense of existence and funding of media of public service, corruption, spreading stereotypes by media and plurality of information and alternative media. In this regard, the work follows the research of Cillingová et al. titled Current Issues of Slovak Mass Media, published in 2019.
This monograph is divided into four chapters. In the first chapter named "Crisis of Mass Media and its Influence on Power Control in Slovakia," the author defines the current situation in Slovak journalism, including its negative side, and explains how the political changes after 1989 have ←9 | 10→influenced the development of Slovak media market. The chapter interestingly describes how the theme of corruption penetrated the public discussion and on the other side, how the most powerful politicians tried to cease the dissemination of inconvenient information. The second chapter named "Current Issues of Presenting of Stereotypes in Mass Media" examines the stereotypes spread by media (especially internet and social media) in the context of its integrating function. On the basis of analyzing concrete news related to the education of Roma children, the author explains how the personal attitude marked by prejudices can influence the final text of news and how the simplification of information and neglect of journalists' duties (as the duty to verify the information) lead to the dissemination of disinformation and in the end even to the confirmation of prejudices. The third chapter titled "Current issues of Public Media" tries to explain why the role of public service media is irreplaceable. In the current social atmosphere, when the funding of public service media is considered as irresponsible spending of public and state finance, it describes that in relation to public service media the relevant question does not sound what fiscal profit such media could produce, but how public service media could contribute to public discussion and awareness. The issue of the last chapter is "Phenomenon of Alternative Media in Slovakia." First at all, the author defines which type of media shall be possibly identified as alternative and maps a short (for this moment) history of such media. Although the author points out the situations in which the alternative media fail to inform truthfully, impartially and objectively, on the other hand, he also questions the critics of alternative news when he remains that this criticism often does not take into account the difference between propaganda and relevant politic PR.
We believe that this monograph will be a valuable contribution to the academic and public discussion about the current situation in Slovak media system and about the future measures that are needed to be implemented with the aim to raise the awareness of Slovak public.
1 Crisis of Mass Media and Its Influence on Power Control in Slovakia
"Political actions and opinions of informed citizens are their own ones. Political actions and opinions of those who are partly informed pertain to those who partly informed them."1
The thought of James Russell Wiggins, the chief director of the American daily Washington Post from the first half of the 20th century, relatively accurately expresses how important role, while forming and executing political power in a democratic country, communication channels play that is used for spreading information. Until recently, this privilege belonged to media, especially print, radio and television. Nowadays, the Internet has become an inseparable part of standard information channels. It is used by media houses, originally associated with the mentioned communication channels, by new media focused on publishing online as well as individuals, political, advertising or other groupings. Responsibility for spreading complex and verified information, however, in the eyes of the public and a majority of academic scholars falls under the responsibility of media and their publishers. New trends connected to unprecedented approach to communication channels for the general public brought them unknown competition as well as specific economic problems (to a substantial extent connected to financial and economic crisis rooted in 2008 and 2009).
Problems that affected the largest and most diversified systems in the Western world have to be dealt with by media in Slovakia too. Moreover, media system in the country went through relatively specific development with historically different experiences and influences compared to the typical media systems in the United States, Great Britain or Germany ←11 | 12→that are considered to be models of high-quality, objective, deep and fair journalism. The social-political context where Slovak media developed was also different – from the time period of the acknowledgment of Slovak identity in Hungary and Austria-Hungary through the short era of democracy during the first Czechoslovak Republic and following the period of the clerofascist Slovak state to ten years of communism and subsequent establishment of democracy after 1989. Political-social conditions especially have influence on the formation and character of media in the national system. Political power in the country regulates legislative frameworks for a journalist, it provides them with tools for gaining information and respectively it limits their availability. On the other hand, society determines the importance of information published by the media, what steps will be taken concerning them and in what way it will force the responsibility towards those who were delegated by the power to administer the state.
In the entire spectrum of communication channels, primarily media still bring important information that nobody is interested in its initial spreading. Specific position belongs to discourses representing the role of media to control public and political power in the country with investigative types of communication as their more specific category. There is unwillingness of power to be controlled and its interest in hiding information potentially demonstrating malpractice of administration of public affairs and at the same time the expected interest of the public not to repeat the described situations by the investigative journalists. If power control works and investigative journalism brings high-quality, reliable and precisely elaborated information on malpractice of representatives of the state power, the public should be able and willing to ask their elected representatives for careful remedy of their malpractice and take responsibility against people and institutions that committed them.
The country where all the elements of the mentioned chain would work at 100% may not be found anywhere in the world although there are significant differences between individual national state-administrative systems and their institutions at first sight. For instance, Hungarian academic scholars observed how the same two cases may have different outcome based on the country of their occurrence. "While the scandal involving British MPs led to substantial political and legal consequences, the similar ←12 | 13→scandal of Hungarian MPs at the same time practically caused neither legal nor political consequences."2
If we have a look at the functioning of media as a watchdog of democracy, while taking this contribution into consideration, it is relatively simple to identify national media systems where media pressure may bring results in the form of system remedy as well as those where media pressure brings results only occasionally or it does not exist at all and critical media are suppressed or completely destroyed by the power. There have been many levels of changes regarding Slovak media system; however, its media still did not reach the level of their most reputable foreign models of the highest quality. Many academic scholars agree to the fact that nowadays there are media of the highest quality we have ever had. A writer and journalist Karel Hvížďala3or former chief director of International Press Institute in Slovakia Pavol Múdry refers to this fact4. Both presented their opinion in interviews which content was especially focused on criticism of current media and journalists, respectively and their worries about their future. It also may suggest that historical comparison in such a young media system as the Slovak (Czech) may not succeed, and the actual work of media is supposed to meet much stricter criteria than comparison with its limited forerunners.
Therefore, at present, journalism in Slovakia faces very important challenges in the field of power control. On one hand, it has relative freedom (freedom of speech is on a high level), many tools for gaining information, first-experienced generation of journalists who started their careers after 1989 and free access to communication canals. On the other hand, it does not have enough financial resources and material security; it faces concentration of ownership in the hands of local financial groups, leaving of traditional media investors and decreasing trust in relation to the public; there are missing platforms for national or even international collaboration of journalists; it is limited to the extent of national market; ←13 | 14→and it lacks the support of critical part of the public when informing on slips of the power and pressure on taking responsibility.
Besides the aforementioned, Slovak journalism is supposed to accept the fact that it does not exist in an isolated space, and in the globalized world, it is more and more dependent on connections exceeding state borders. It is the case of investigative journalists who nowadays, however, sporadically bring information gained, thanks to collaboration with their foreign colleagues (e.g., Panama Papers5).
All the mentioned circumstances and influences contribute to the current state of Slovak journalism and also to its part that is responsible for inspecting the activity of people who hold the power delegated by the public. In modern history, the Slovak media system met with apathy in times of Mečiar's government, commitment accompanied by the fall of Vladimír Mečiar and commencement of Mikuláš Dzurinda until (alleged) hypercriticism often interpreted by the public as simplification that all politicians are equally bad. Alternative media, propaganda channels and other activities with hardly identifiable authors and goals occurred. The public could not observe such a complex media system and independently assessed credibility and relevance of individual discourses. The task of media is, therefore, to mediate the public information truly and trustfully around the world itself, what is nowadays maybe more important than it was in the past.
1.1 Corruption and Politics in Slovakia after 1989
As mentioned in the previous text, social-political environment and its specification play a significant role in the creating and forming of media system in the country. To make media able to control the performance of delegated power, they need to have adequate conditions, and at the same time, there needs to be public interest in controlling the power. A Czech academic scholar Václav Štětka referring to Diamond, Przeworský, Stokes, Manin, Morlin and Schmitter writes that "the ability of population to enforce the responsibility of the government, elected representatives and other representatives of the state power is widely considered to be one ←14 | 15→of the fundamental components and building stone of democracy."6 According to Štětka, the corruption impoverishes the society because it decreases economic growth, demotivates businessmen and robs the state. "Corruption also subverts liberal democracy because political elites violate legal boundaries of their power, residents lose their trust in state institutions and civil society is suppressed by limited by power networks."7
After the Velvet Revolution, Slovakia went on a journey of democracy and later independence. Although the political development was more complicated, for purposes of this work, it is sufficient to designate the first years as the period of so-called mečiarizmus- governments of the Prime Minister Vladmír Mečiar until 1998. The first years after the Revolution necessarily had signs of the former regime and were marked by transformation in all fields. Authors such as Sičáková-Beblavá, Šípoš and Kurian while interpreting the transformation in the field of corruption are based on the ideas of Bulgarian intellectual Ivan Krastev. He pointed out at the fact that "corruption and privileges were one of the main features of real socialism" whereas privileges were for nomenclature and corruption for people. Nothing was legal but everything was possible.8 Krastev concludes that people do not perceive various forms of corruption in the same way. They were used to the system of connection while gaining advantages and their position in the society. "Transformation, however, brought the change and the need for connection was to the certain extent replaced with briberies."9 Štětka referring to Holmes regarding heritage after communism adds "blurry boundaries between state institutions with each other and between the state and society."10
Based on the analysis of Sičáková-Beblavá, Šípoš and Kurian, it was shown that corruption was not a strong political topic in the first years after revolution. The number of identified and solved cases of corruption ←15 | 16→was in the individual years until 1999, not even one-fifth compared to the following years.11 In policy statements of six governments from revolution until 1998, the word "corruption" appeared only twice in total (for comparison, in the policy statement after the declaration of the first government of M. Dzurinda it was 12 times).12 Based on proposed and enforced measures and commitments, the authors concluded that until 1998 the corruption was either a weak or no political topic at all. In the following period, it was a strong or moderately strong topic.13 The most powerful topic connected to corruption was privatization of state property and state enterprises, back then required by transition to market economy. Estimates on the number and extent of corruption cases connected to the government of Vladimír Mečiar vary; however, many affairs still remain an example of improper administration of the government power and absolutely insufficient monitoring by media and society. They were not only economic affairs such as Nafta Gbely, Drukos, state banks but often political such as kidnapping of the president's son Michal Kováč junior or the murder of Róbert Remiáš and many others. Some of them connected to media will be closely elaborated in the following chapter.
In 1998, the direction of Slovakia in the field of fighting against corruption and the possibility to control the public power changed in the elections that are considered to be the most important in the history of independence. The government was constituted by Mikulár Dzurinda for the first time ending the era of mečiarizmus, and the space for important reforms was opened. "Priority in the strategy of the fight against corruption was removal of its social causes especially the renewal of activity of market mechanism and regarding legal field it was renewal of punishability of active bribery and implementation of international conventions in the field of fight against corruption," as Ivan Mikloš, its former vice-chairman, summarized the goals of a new government in 2001.14 Mikloš defined corruption as "misuse of power over foreign property or rights to gain own private advantages." ←16 | 17→"It is one of the most topical issues nowadays we have to deal with."15 At the same time, Mikloš established eight crucial measures of the government to fight against corruption: establishment of National Anti-Corruption Unit at General Prosecution (2000), establishment of Bureau of the Fight against Corruption of the Office of Organized Crime (1998), establishment of Special Anti-corruption Unit within the Office of Prosecutor General, establishment of the Office for Public Procurement (2001), Supreme Audit Office (2001), National Security Authority (2001), adopting of Act on Free Access to Information (2000), and establishment of Business Register on the Internet (2001).16 Almost all of the mentioned institutes are active nowadays, or they are modified and divided into the separate units, respectively.
Expectations of analysts, journalists or publicists, however, for first government of M. Dzurinda did not fully meet. "Methods of Dzurinda's government and state bureaucrats administering the country since the times of Vladimír Mečiar in 1994–98 did not dramatically change as it was promised to the public. In the process of privatization, in management of state enterprises, at courts and in the system of health care are present people who are equally willing to undergo investigation as their forerunners," as it was written by an investigative journalist of Canadian origin Tom Nicholson.17 Analysts who observed one of the most sensitive points of anti-corruption fight – privatization – reacted in a similar way. "Promises to increase transparency in state enterprises, to disclose information about spending huge resources from funds for foreign help, to disclose information about privatization still remain in a written form only."18 Gorilla scandal proved the statements of Nicholson and analysts Zemanová and Sičáková to be true ten years later – disclosure of a document describing corruption at privatization of state enterprises during the Mikuláš Dzurinda's government in 2005–2006. Document was allegedly the transcription of dialogs in a conspiracy flat where representatives of Penta financial group with several politicians agreed on commissions from the selling of state ←17 | 18→property. Wiretapping of the flat was carried out by the Slovak Information Service, but it was still not proved if the transcription disclosed anonymously on the Internet corresponds with the content of audio recordings from wiretapping.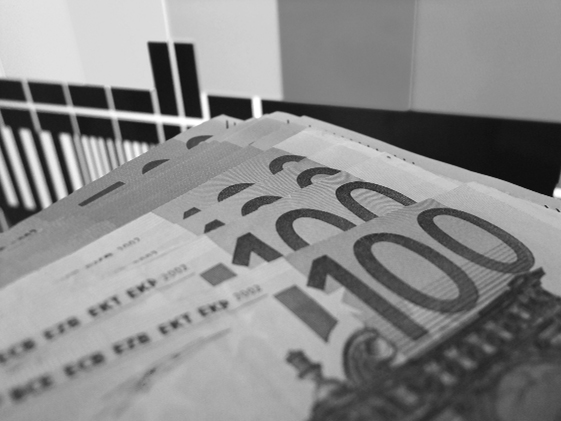 Image 1: Corruption and media (Author of photo: Lenka Banášová, private archive)
Critical view on adopting of anti-corruption measure was presented by Vladimír Pirošík as well. His criticism referred to charging of the access to information because the act allowed office workers to decide how much money they charge for information. Charging became the tool for restricting the access to information. "Regarding the costs for accessible information, strict and non-controversial § 21 of the Act on Free Access to Information containing the amendment of the particular institute is successfully accompanied by dilettantism of the ministry of finance in connection to office fantasies of individual obligatory persons."19
←18 | 19→
Vice versa, various observers also noticed indisputable positives brought by the government change. For instance, a media analyst Andrej Školkay emphasized the improvement of political culture and more sensitive reactions of elected representatives on criticism of the public and media since "recently several ministers resigned in Slovakia due to various affairs presented in media whereas more serious affairs changed nothing before."20 In a similar positive way, some measures of the government of Mikuláš Dzurinda were also assessed by the analysts of Transparency International Slovakia who had no doubts about the fact that especially these governments mostly contributed to the fight against corruption and availability of information for public and media, too. The most successful fields are considered to be the activity of business register, land register and improvement of bank sector. "Economic tools aimed at balancing demand and supply for their services and strengthening of capacities of these particular institutions helped all of these three fields on their way to remove corruption."21 Sičáková-Beblavá, Šípoš and Kurian add at the same time that "the fastest improvement of score of CPI Slovakia was reached in 2003 to 2007 that corresponds with the commencement of anti-corruption discourse and implementation of anti-corruption reforms."22
Ivan Mikloš in his contribution refers to the difference between the actual levels of corruption and sensibility to corruption by the public what is accepted by academic scholars and publicists. Based on statistics submitted by Mikloš, it is obvious that perception of corruption by the public was increased to a certain point; the number of corruption cases related to the activity of elected representatives of the public slightly dropped; and the number of tried and convicted perpetrators increased. Publicity of corruption in media was simultaneously increased. The number of articles dedicated to the issue of corruption reached only 180 in 1997, and in 2001 there were already 450 articles.23
←19 | 20→
After the revolution in 1989, the society in Slovakia went on a journey of establishing democracy that was based on the model of western world and considered to be a better way of state administration. Its effectiveness was directly proportional to the fact on what tools may be used by the public and media to control the power. According to Kalenborn and Lessmann, democracy has even "negative influence on the absence of corruption in countries with a low level of freedom of print but it helps to reduce corruption in countries with a high level of media freedom."24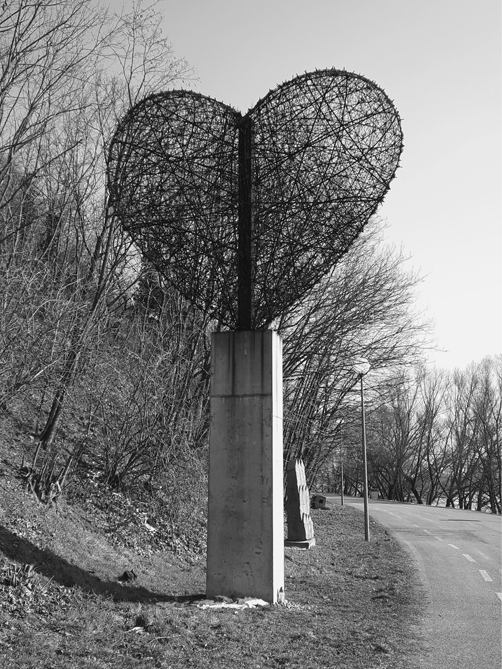 Image 2: The Heart of Europe, the Memorial of Velvet Revolution (Author of photo: Miroslava Dobrotková, private archive)
In general, the change of regime stimulated a significant development of media market from the aspect of titles quantity. As Šípoš believes, this boom has two sources whereas both were only temporary. "Removal of political restrictions opened opportunities on media market what was used by entrepreneurs for business (return of investments) and political purposes (purchase of influence on voters or decision makers). Both were supported by the huge wave of privatization in 90's that generated the class of wealthy entrepreneurs capable of establishing media powers."25
The development of media system was one of the crucial indicators of how the country is successfully able to transform into a state with democratic constitution. The development was characterized by similar circumstances as the fight against corruption described in the previous subchapter. Matúš Minrik in his work from 2000, based on works by Andrej Školkay, describes authoritarian methods used in the era of Vladimír Mečiar's government. "The list includes changes in legal system, technical obstacles against renewal of the license for public broadcasting, economic pressure, removal of journalists and leading workers of state and public service media and press agency, establishment of own newspapers and magazines, direct and indirect financial support for loyal media, appointing of government supporters to boards of supervisors of public service institutions, refusal of providing information and access to journalists criticizing them, awarding of loyal media or threatening of journalists."26 Minárik also referring to ←20 | 21→Andrew K. Milton states that "Slovakia was the only postcommunist country described as immensely difficult place for implementation of new free media in his comparative study of postcommunist countries of middle and Eastern Europe."27
←21 | 22→
Insufficient level of freedom of speech and the ability of media to control state officers and politicians has several determining causes. Process by which media transformed after the fall of communism and relating economic influences of leading political powers belongs to crucial ones. In 2004, an analyst Gabriel Šípoš wrote that in Slovakia there was not a uniform scheme of privatization of newspapers." Regardless of this, all print media, however, face strong collision with government political interests – if not during the privatization itself, definitely after it – in the fight for access to distribution and print capacities."28 Šípoš especially refers to the ability of politicians to push on media through the society that had a monopoly of newspaper distribution and through the owners of printing companies that inclined to the governing People's Party – Movement for a Democratic Slovakia (HZDS) and its leader Vladimír Mečiar. Post newspaper service that had monopoly on press distribution was even half a year before parliamentary elections in 1988 privatized by the Danubiaprint company that was at the same time the biggest printing house in the country and as Šípoš believes controlled by people linked to HZDS. "Although antimonopoly office declared this transaction invalid at the end of 1998 in the meantime it put pressure on publishers," Šípoš states.29
During the governments of Mikuláš Dzurinda (from 1998 to 2006) despite the improvement of fight against corruption, analysts did not give a high rating to media regardless of obvious improvement. Although Mečiar's government lost elections in 1998, many journalists instinctively kept their liking towards one or another political orientation. Over the past few years Slovak media begin to avoid party affiliation more and more," Šípoš wrote in 2004.30 An investigative journalist Tom Nicholson spoke about huge pressure on journalists that not necessarily came from the political power three years earlier. "It comes from two sides: from media owners with political and business motives and from journalists themselves. (…) Journalists face political, economic and social pressure and their work is not precise, free and without the presence of conflict of interests."31
←22 | 23→
Nicholson also states a case of the daily SME from March 2001 when there was an article on the cover page referring that a businessman Jozef Majský denied suspicion that he threatened his wife with bodily harm if she voted in the favor of constitution. "Readers did not learn at all what Majský actually said or if he said at least something similar to what he denied," says Nicholson.32 It was the information the daily Plus 7 Dní referred to also without stating a key quote and it was based on assumptions only. "A SME journalist who took this news from Plus 7 dní later said that it was only a "bubble" produced to draw attention of the public to the cover page."33
Former editor-in-chief of the daily SME and a reputable journalist and publicist Martin M. Šimečka who resigned from his post in 2006 also speaks about the pressures in the daily SME that was considered to be the most serious and independent daily in Slovakia. "I felt a kind of pressure," said Šimečka in 2013 in an interview for the daily SME. He had a dispute with a publisher, but the pressure was initiated by the Prime Minister Mikuláš Dzurinda. "At that time we were defending right-wing reforms of Dzurinda's government regarding comments, but at the same time, we examined their impacts in everyday life of people. The prime minister Dzurinda and Mikloš were not very excited about. They indirectly pushed on Alexej (Fulmek the director of the publishing house Petit Press that published the daily – author's note) to put me right a little bit."34 Šimečka added that at that time politicians had influence on the newspaper. "They had a great influence in economic section, I fired some of the journalists and some of them are back."35
It is paradoxical that this case from 2006 is linked to the most powerful daily SME. Similar information, however, was also sometimes revealed concerning other editorial offices or journalists. In 2011, a recording was disclosed to media where dialogs between the vice-chairman of the opposition party SMER Robert Kaliňák and a journalist from the daily Pravda Vanda Vavrová were captured. In the recording, Kaliňák urges the journalist to write an article about a fast drive of a former minister of defense and ←23 | 24→Kaliňák's political rival Ľubomír Galko (Freedom and Solidarity). "I would like to see those four headlines, baby," states the dialog transcription.36 Based on the transcript, Kaliňák even threatened that he would directly call the daily management.
Similar situation also happened in 2016. A businessman Marián Kočner linked to several economic affairs by media pointed out at anonymous transcripts of text messages and emails between journalists and a political of the New Majority Gábor Grendel in the latest case so far. According to Kočner, anonymously disclosed transcription showed that influential journalists gathered information from Grendel and were influenced by him.37 Several journalists denied to be influenced by the media, and they found their communication with the politician as a standard one. It is not clear if the transcriptions are credible or modified and where they are from. Several journalists claimed that their reports are real. The case is the subject of an investigation because several journalists lodged a complaint.
Development of media after 1989 also let many media analysts down. One of the most significant one was Samuel Brečka who wrote in 2006 that "with incoming privatization of media and especially commencement of foreign investors into Slovak media market were many gradually convinced that the freedom of media is the freedom of speech for those who own these media and genuine effort of individuals to fight for the truth and justice collides with insurmountable obstacles caused by those who decide on will or will not be published in media."38 Brečka assumes that investigative journalism therefore remained only a theory in Slovakia in 2006.39 As Brečka states in a research of his team from 2005, only 5% of respondents answered clearly yes to the question "Are journalists independent?" Almost 60% agreed with the answer that only some journalists are independent. "Based on the results of the research, political pressure on journalists decreased compared with the year of 1997 yet the economic ←24 | 25→pressure remained very significant felt by 70% of journalists whereas 30% out of them felt the pressure frequently."40
Despite described drawbacks, it is indisputable that media system in Slovakia has markedly improved since 1989. Media contributed to solutions of more political or economic affairs, and they are successful in investigating many others. After 23 years of independence, however, under the pressure of globalization, Slovak publishers started to face new challenges and problems. One of the most significant ones was the fall of their revenues (related to economic crisis and development of the Internet) and as a result there is a new wave of ownership concentration. This trend is global and as Dahlgren writes "journalism and its functions fall into hands of businessmen and managers who have only amateur relationship to traditions and journalism ethics."41 Slovak media system reacts on these trends even more sensitively characterized by small market and therefore by limited number of media that can survive on it. Local investors with relative negative reputation resolutely entered into ownership relationships in the system – financial groups Penta and J&T or Slovak tycoon and currently the minister of finance in the Czech Republic Andrej Babiš. For instance, following analysis of INEKO, it is shown that Penta has a quarterly share on the market of dailies (26%) and on the market of weeklies its share reaches up to 65%. Almost one-third share (30%) also belongs to Penta group among news websites on the Internet. Regarding televisions almost one-third (29%) is controlled by J&T group through TV JOJ.42 Based on these data, it is not demonstrated that Slovak media and their journalists are currently directly influenced by their owners but at the same time historical experience described above leads to carefulness. Its need is underlined by reputation of the mentioned financial groups. Penta group played a crucial role in Gorilla scandal; J&T group was present at energetic scandals or scandals concerning highway toll or conversion course of Slovak koruna. Both groups regarding their business activity often meet with state activities of regulated sectors such as health care (Penta) or energetics (J&T). It is, therefore, logical that they care about the form and amendments of ←25 | 26→legislation in these sectors to potentially secure the tools to influence or lessen their regulations. One of the establishing partners of the financial group Penta directly said that investment into the media group is not autotelic but it is a hot way to protect their business. "I will not beat about the bush. The fact we own the media provides us with a certainty that for anyone it would be more difficult to attack us irrationally."43
In 2014, a substantial part of the editorial office of the daily SME left and founded a new media Denník N as a protest of this investor's entry to the ownership structure of the most powerful daily at that time. Former editor-in-chief of SME daily and currently the editor-in-chief of Denník N daily, Matúš Kostolný, together with his representatives explained their decision in a detailed statement.
Image 3: Print screen of the website created in 2014 with the statement of Matúš Kostolný (http://www.opentat.sk/post/99715656100/pre%C4%8Do-odch%C3%A1dzame-z-denn%C3%ADka-sme)
Among other things, they wrote that "Penta does not behave as a standard investor who wants to do business in media to make profit out of his readers and advertising. Excessively high price offered to Petit Press also proves that Penta was especially interested in the influence of SME brand name. If we had stayed in SME under these circumstances we would have nodded to the game in which media do not care about the interests of its readers but they are a power tool of its owners, too."44
1.3 Results of Slovak Media in the Power Control
One of the crucial questions opened by the theoretical framework interpreted in the previous text is the current state and performance of Slovak media in the power control in comparison with the past. In general, the development of media environment in Slovakia since 1989 has been divided into the period of already-mentioned mečiarizmus (Vladimír Mečiar's government) with its significant features such as restricting of freedom and power control and subsequent freeing. Based on this division, the following research with respect to limits of the database compares the volume and character of news reports in 1999 and 2015. Besides our own research, two current studies will also serve as the basis for answering this question – from the ←26 | 27→Czech media analyst and academic scholar Václav Štětka and from Slovak non-governmental institute INEKO.
The research was conducted following the model of already-mentioned work by Václav Štětka by selection of discourses based on a key word. In regard to the subject and character of the research as well as to the pre-research, a word "scandal" was selected as a key word that generated sufficient amount of data in the research period from 1 January to 31 December of both the years. This selected research sample was further specified by ←27 | 28→connecting the key word to a representative of the state respectively – public power and publishing of information about the facts of the case in the two media, at least what ensured the relevance of the topic. All the universal influential nationwide dailies, still published nowadays, such as SME, Pravda and Hospodárske noviny (at that time in Slovakia besides tabloid, specialized and sports dailies were dailies such as Slovenská republika, Národná obroda and Hospodársky denník that are no longer published) were the source of data from 1999. Web portals of the mentioned dailies and a new project Denník N were involved in the research in 2016. Such selected discourses were further classified into four groups based on their dependence on intelligence value of new information brought by discourse.
Work limits: While comparing the quality of information, it is necessary to take into consideration the fact that more dailies from 1999 do not exist and on the contrary informatization of the society enables new possibilities of cheap and effective spreading of information on the Internet resulting in the establishment of plenty more- or less-quality media. Although these media are not involved in the research (except for Denník N), their work may influence results of the research. On one hand, themes open to these either ceased or new media could also be an impulse for the researched media to focus on some topics, and on the other hand, the overall number of topics open by media in both the years could be higher than captured in the research mainly due to existence of two other communication channels. Newly established Internet media without a print title in the background, however, do not produce substantial amount of unique topics; they rather focus on publishing news from newswire, social networks or information taken from other media despite their slowly changing character.
Such conceived research indicated that media nowadays are more effective than they were in 1999 in regard to power control. The overall number of discourses corresponding with the key word increased in the research period in absolute numbers by more than one thousand, what represents 180%. The number of relevant results based on the specification of research sample increased by 152%. Simultaneously, much more topics were involved in the public space within one year. Eleven topics appeared in research journals in 1999, and in 2015 there were 40 topics. These data do not necessarily mean that media nowadays are able to control larger amount of decisions and steps taken by representatives of the state power. ←28 | 29→It is demonstrated in the statistics of topics open by media in this particular year. Based on the data analyzed in 1999, it is possible to say that the topic was open by one particular medium concerning only one topic – it was the case of state testing institute Hospodársky noviny (HN). In comparison to one topic in 1999, the year 2015 was a little richer in topics open by media. Based on the data analyzed, three of them may be specifically determined whereas the daily SME informed about two of them and Hospodárske noviny about one of the cases. The ratio 1:3 almost exactly corresponds to the ratio in the absolute number of articles selected based on a key word. If we perceive the ratio of open topics through the prism of absolute numbers, they are so low that it is not relevant to deduce significant increase of performance of media from them in the field of opening their own new affairs.
Moreover, this issue contains several significant variables not involved in the submitted research. One of the most important is the duration of corruption scandals. In 1999, media in majority of cases were engaged in topics concerning the privatization of state property rooted deeply before 1999. The result of the research therefore does not mean that media did not open these topics but that they did not open them in this specific year, yet they could have done so in the past. On the other hand, at present, the course and duration of corruption cases are much shorter which is connected with the speed of information flow. In regard to the number of relevant topics in public discussion in the individual years (11:40), it may be additionally said that in a public space, the space provided for topics is four times more compared to the past.
A similar research was conducted by a colleague from the institute INEKO Dominika Galmišová at the turn of 2014 and 2015.45 The subject of the research was the number of articles dedicated to individual news media concerning ten selected cases and how many of them they opened themselves. The most successful was the daily SME with its web portal sme.sk. In total, they opened seven out of ten cases and also informed about them the most (almost up to one-fifth of the articles of the followed scandals belongs to the daily SME and its Internet variant). Besides SME, its own case was only opened by the weekly Plus 7 Dní and TV Markíza ←29 | 30→together with SME informing about one scandal (CT scan device). Public service RTVS informed about the scandals the most in comparison to other televisions. Galmišová collected but did not further analyze data related to preference of print and web platform of individual media, respectively. In all the seven cases, the first article marked as scandal opening by Galmišová was first published online regarding SME that had a dominant position in the research. This fact may be important for deciding the question if effective power control really requires survival of print dailies. There are not enough data in the study for proving a clear conclusion. In case of all five followed dailies (SME, HN, Pravda, Plus 1 deň, Nový Čas) they dedicated more time for scandals online rather than in print. The research did not deal with the value and authenticity of individual articles.
A Czech academic scholar Václav Štětka in his research from 2012 monitored the influence of scandals revealed by journalists on the public and taking political responsibility. In his research, he compared data from the counties of middle and Eastern Europe – Bulgaria, the Czech Republic, Estonia, Hungary, Latvia, Lithuania, Poland, Romania and Slovakia. He was interested in the fact about how many office workers or politicians resigned in these individual countries from 2007 to 2011 after revealing a corruption scandal in media. The biggest success was reached by media in Estonia where on average seven office workers resigned annually. Vice versa, the least number (one on average) resigned in Bulgaria. Slovakia had an average of 3.5 resigned office workers per year. Compared with a competition of eight countries, it is in the third place. Štětka objectified these results and interpreted them through interviews with investigative journalists from the mentioned countries.
Based on the research, the ratio of resigned or even convicted office workers is still relatively low compared to the Western world. "Respondents in their interviews often put an emphasis on the fact that office workers who were accused of corruption often remained in their offices regardless of media pressure or they temporarily retired until the media pressure moved elsewhere."46As Štětka believes, the number of convicted office workers ←30 | 31→even highlights the skepticism. "In many countries, an office worker is rarely convicted no matter if he is forced to resign and the legal proceedings has been commenced against him."47 In majority of monitored countries, it was one person within five years covered in the study. Poland was an exception with three representatives of power convicted. Moreover, Štětka emphasized that the system works in a paradoxical way at first sight. In countries where the level of perceived corruption is the highest, investigative journalism has the lowest effect. The author placed Slovakia into this category alongside Bulgaria and Romania.48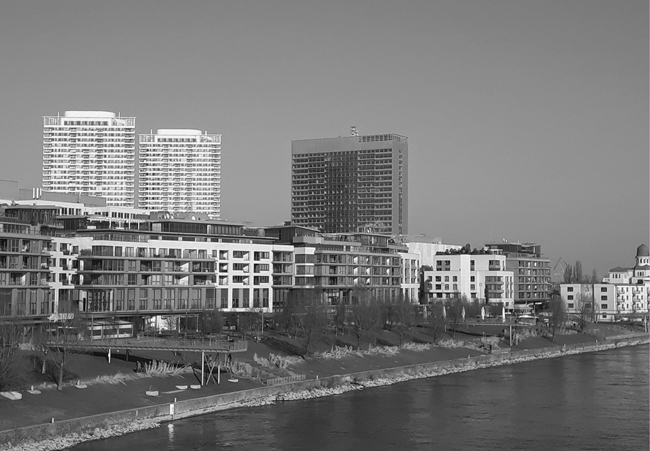 Image 4: The gray building in the middle of the photo is one of the headquarters of the Slovak company and finance group J&T and of the JOJ Television. The logos of companies originally set on the top of the building were digitally removed. (Author of photo: Miroslava Dobrotková, private archive)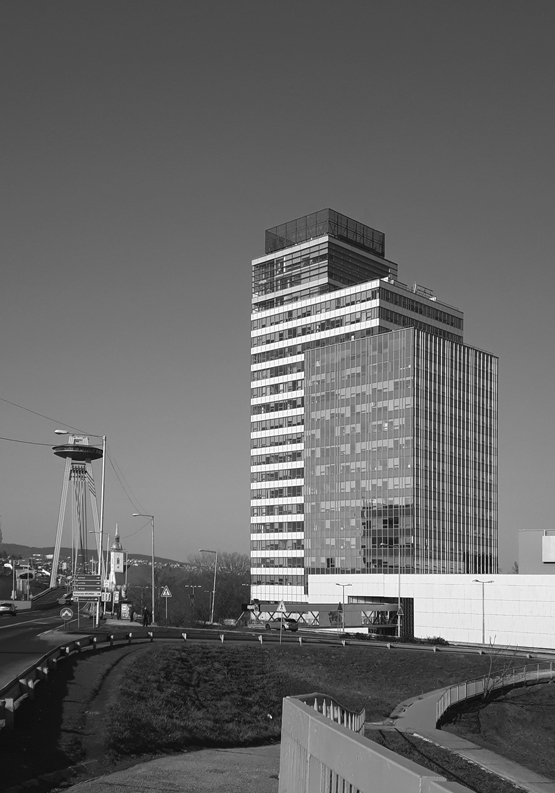 Image 5: One of the headquarters of Slovak company ESET. The logos of companies originally set on the top of the building were digitally removed. (Author of photo: Miroslava Dobrotková, private archive)
←31 | 32→
←32 | 33→
Slovak media system within a relatively short period of time of its independent development experienced several turbulences, periods of quality increase as well as moments of crisis undermining its trust. It is indisputable that Slovak media nowadays are on the highest level ever. It is much more difficult to answer the questions if it is sufficient, if they perform their function properly and if they do not have an adequate level of trust. Not only quality of media changes but the society, technologies and the level of interaction in horizontal and vertical plane evolve in time. Nowadays, there is no clear answer to these asked questions. From the philosophical point of view, the society has such media as it deserves, respectively journalists are also only members of certain society that creates the state and the world around us. Such a general definition, however, is not sufficient for media nowadays. They need to search for models how to improve their work quality and how to gain trust of the public as well as resources for material security of increasing quality without becoming vassals of their owners or sponsors.
At present, several media show their interest to search for other ways and to risk to become different, more attractive and most read or watched media. It is often at the expense of bulvarization, yet several media try charging of their content that they experiment with applications or new Internet formats. Signs of inter-editorial cooperation, deeper investigative work and eventually public pressure on transparency of public administration may be found. As presented research as well as older data of Ivan Mikloš showed the volume of articles about corruption and slips of power, anti-corruption measures together with the availability of media are still on the rise. All of these serve as a good base for further development of watchdog journalism. Another important step indicated by the research of Václav Štětka is to make the work of investigative journalist provide results not only in the form of published discourses but also in the form of subsequent pressure on solving problems and taking responsibility against those whose misconduct is proved. Several analysts, publicist and also journalists find it as a reason for frustration of the public and its relative weak ability to mobilize itself.
←33 | 34→
←34 | 35→
---
1 Mintz, "Why is investigative journalism underrated and overrated at the same time".120.
2 Bajomi-Lázár and Lampé, "Invisible journalism? The political impact of investigative journalism in Hungary", 33.
3 Struhárik, "Spisovateľ a novinár Karel Hvížďala: Naše médiá ešte nikdy neboli lepšie", online.
4 Mrvová, "Exšéf IPI: Naši novinári si kontrolu moci pomýlili s bezbrehou kritikou", online.
5 ČTK, pol, "Vznikol slovenský tím pre Panama Papers. Kauza spojila novinárov", online.
6 Štětka, "The watchdogs that only bark? Media and political Accountability in Central and Eastern Europe", 1.
7 Ibid., 3.
8 Sičáková-Beblavá, Šípoš and Kurian, "Korupcia a protikorupčná politika na Slovensku 1989 – 2010", 160.
9 Ibid., 160.
10 Štětka, "The watchdogs that only bark? Media and political Accountability in Central and Eastern Europe", 3.
11 Sičáková-Beblavá, Šípoš and Kurian, "Korupcia a protikorupčná politika na Slovensku 1989–2010", 159.
12 Ibid., 168.
13 Ibid., 172.
14 Mikloš, "Správa o boji proti korupcii na Slovensku", 10.
15 Ibid., 10.
16 Ibid., 12.
17 Nicholson, "Investigatívna žurnalistika na Slovensku: nátlak na zneváženie etiky", 103.
18 Zemanovičová and Sičáková, "Hovoriť o korupcii je málo", 8.
19 Pirošík, "Zákon o slobodnom prístupe k informáciám: štruktúra a uplatňovanie", 60.
20 Školkay, "Strážcovia cností a žurnalistika morálneho rozhorčenia. Investigatívna žurnalistika a jej základné prvky", 81.
21 Sičáková-Beblavá, Šípoš and Kurian, "Korupcia a protikorupčná politika na Slovensku 1989–2010", 166.
22 Ibid., 160.
23 Mikloš, "Správa o boji proti korupcii na Slovensku", 17.
24 Kalenborn and Lessmann, The Impact of Democracy and Press Freedom on Corruption: Conditionality Matters, 861.
25 Šípoš, Vlastníctvo médií a jeho dosah na nezávislosť a pluralitu médií, 8.
26 Minárik, Media and Democracy in Slovakia, 14.
27 Ibid., 14.
28 Šípoš, Vlastníctvo médií a jeho dosah na nezávislosť a pluralitu médií, 2.
29 Šípoš, "Vlastníctvo médií a jeho dosah na nezávislosť a pluralitu médií," 3.
30 Ibid., 8.
31 Nicholson, "Investigatívna žurnalistika na Slovensku: nátlak na zneváženie etiky," 103.
32 Ibid., 104.
33 Ibid., 104.
34 Benedikovičová, "Šimečka: SME nehľadá pravdu", online.
35 Ibid., online.
36 Glovičko, "Kaliňák hovoril redaktorke pravdy, čo má robiť," online.
37 Poláš, "Kočner: Lipšic donášal novinárom. Podľa Grendela je hovorcom Bašternáka", online.
38 Brečka, "Profesia: Novinár", 248.
39 Ibid., 249.
40 Ibid., 249.
41 Dahlgren, "The transformation of Democracy?", 70.
42 Galmišová, Kauzám sa najviac venujú v denníku SME, 19–23.
43 Mikulka, "Spolumajiteľ Penty Dospiva: Chceme mediální štít proti iracionálním útokům.", online.
Details
Pages

116

ISBN (PDF)

9783631799994

ISBN (ePUB)

9783631800003

ISBN (MOBI)

9783631800010

ISBN (Book)

9783631796344

Language

English

Publication date

2019 (October)

Tags

Published

Berlin, Bern, Bruxelles, New York, Oxford, Warszawa, Wien, 2019. 116 pp., 13 fig. b/w.